Mrech Kangkep Mountain: A Spectacular View on Top of the World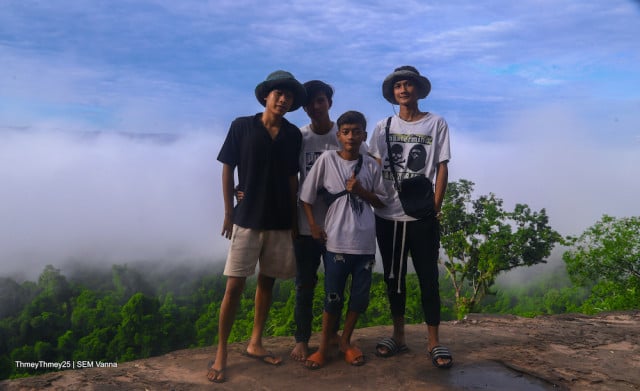 Sem Vanna
June 22, 2020 1:26 PM
Trekking up the mountain with bird songs and fresh air

Areng valley, Koh Kong Province--Mrech Kangkep mountain has become one of the most prized trekking destinations in Cambodia. Tourists have been flocking into the area over the last few years, enabling the local eco-tourism community to flourish.

Mrech Kangkep is situated in the Areng Valley, which lies in the heart of Cardamom Mountains National Park in Southwest Cambodia. More specifically, the mountain is located in Chumneap commune, Thmar Baing district in Koh Kong Province.


At this point, those who wish to go on this adventure will need about three hours to reach the peak of the mountain, starting their trip at the Steung Areng Community-Based Ecotourism (CBET) office, which administers the area. One hour by motorbike followed by two hours on foot, trekking.
Increasingly attracting more domestic and foreign tourists, Mrech Kangkep has been praised for its natural beauty as tourists hiking get to enjoy a cool breeze as well fresh along with sounds of birds chirping before they witness on top of the mountain breathtaking landscape with a buoyant sea of clouds flying over the forest. Some tourists even call this paradise in Areng Valley.


One of them is Chhorn Ratha who recently decided to embark on a trip of nearly 400 kilometers and travel on motorcycle from Prey Veng Province to Mrech Kangkep with three of his friends.

What prompted Ratha and his friends to do so was a series of beautiful photos of the mountain and its lush greenery he had seen on social media.

In an interview with a ThmeyThmey25 reporter on top of the mountain, Ratha said that Mrech Kangkep was beyond what he had expected. "I feel totally ecstatic to see with my own eyes such magnificent scenery," he said.

"When I wake up in the morning, I can see clusters of stunning clouds just like flowing water," Ratha said, as he and his friends were sleeping on Mrech Kangkep. "These kinds of views are so very beautiful: I have never seen [anything like this] before."


At the present time, tourists are welcome to camp on top of the mountain. The local indigenous community also provides services to visitors ranging from a trekking guide to preparing meals including breakfast.
Related Articles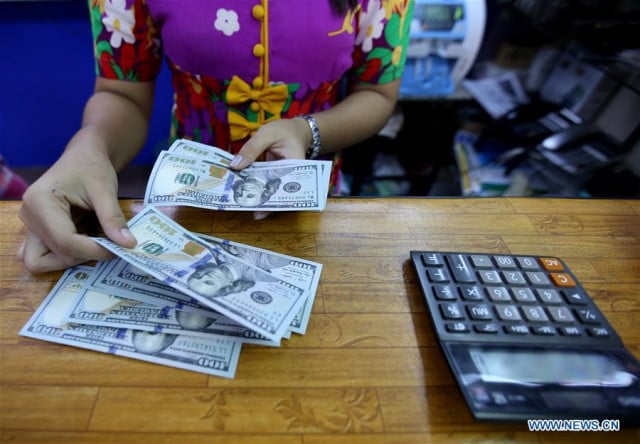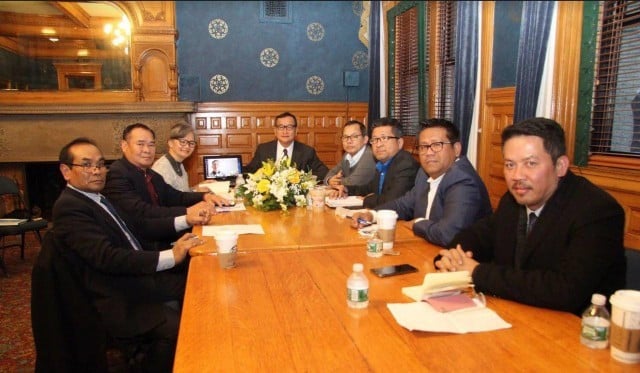 October 16, 2019 12:55 PM