National Assembly Approves Cabinet Reshuffle, Four Ministers Replaced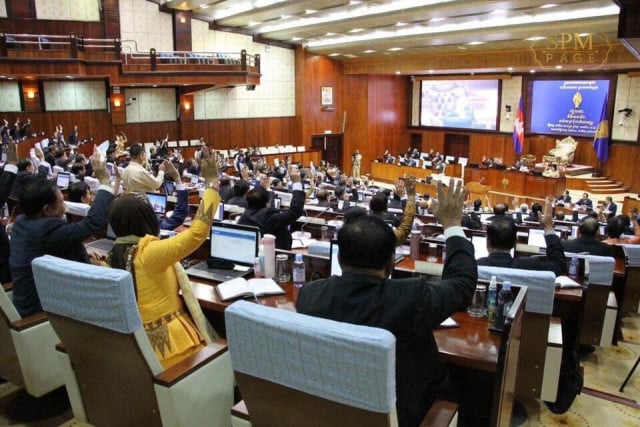 Torn Chanritheara
March 30, 2020 6:24 AM
Prime Minister Hun Sen's requested cabinet reshuffle has been approved as changes ripple through various ministries.
PHNOM PENH—The National Assembly today (March 30) approved the list of new ministers in the anticipated cabinet reshuffle requested by Prime Minister Hun Sen. With the dust settled, four ministers have been replaced and one minister has been appointed to lead a new ministry.
According to the list approved by National Assembly in the extraordinary session, Cham Prasidh is new minister of Ministry of Industry, Science, Technology, and Innovation. This new ministry is the rebranded replacement of the Ministry of Industry and Handcraft. Prasidh also retains his senior minister post.
Secretary of state for the Ministry of Justice, Keut Rith ​has been promoted to minister, replacing Ang Vong Vathana. Similarly, Tram Ivtek has been replaced as Minister of Posts and Telecommunications by Chea Vandeth, member of National Assembly and chairman of Third Commission of Planning, Investment, Agriculture, Rural Development, Environment and Water Resources.
At the Ministry of Cults and Religions, Chhet Sokhon will replace Him Chhem. Prior to this promotion, Sohkon has served as a secretary of state in the Council of Ministers.
Meanwhile the Ministry of Civil Service has seen a replacement, with Pich Bunthin being swapped out for Prum Sokha, a previous secretary of state for the ministry.
Vathana, Ivtek, Chhem and Bunthin have all been appointed as senior ministers for a Special Mission, the National Assembly announced.
In a press conference after the meeting, he reiterated that the reshuffle is normal practice to implement government policies more effectively. Hence, he said that it is not necessary for him to comment more, even though some people may not be satisfied.
He told reporters that outgoing ministers may be old, but remain capable. Commenting on changes at Ministry of Justice and Civil Service, Hun Sen said the replacement is much needed in order to implement reforms, particularly in relation to Cambodia's legal system and public administration.
"I want to tell you that public administration reform, legal and judiciary reform as well as public finance reforms are going to be comprehensive reforms. Public finance reforms are already progressing now, but the other two reforms have been led by old ministers, so it is necessary to have new ministers to lead these reforms across public administration, legal and judiciary," he stressed.
He added that the change in the Ministry of Posts and Telecommunications was needed for Cambodia's transition into the digital era and he needs a minister who can perform quickly.


Related Articles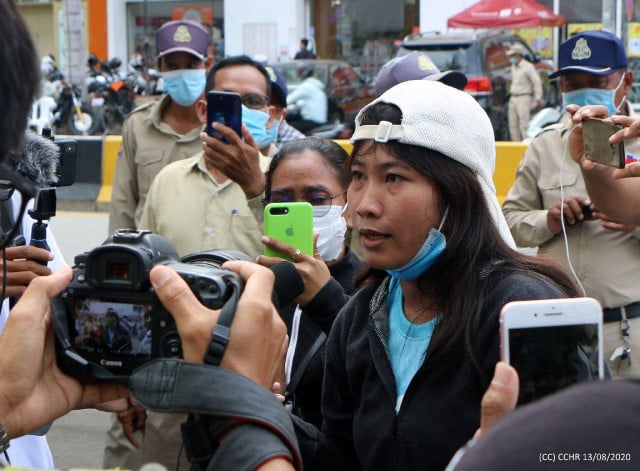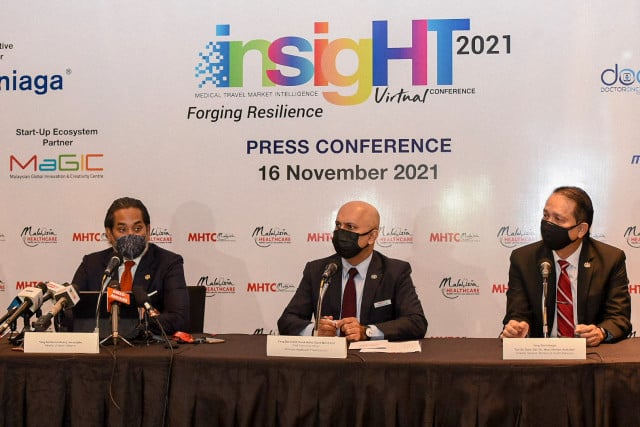 November 17, 2021 4:58 PM