Official Suspended for Assaulting Scavenger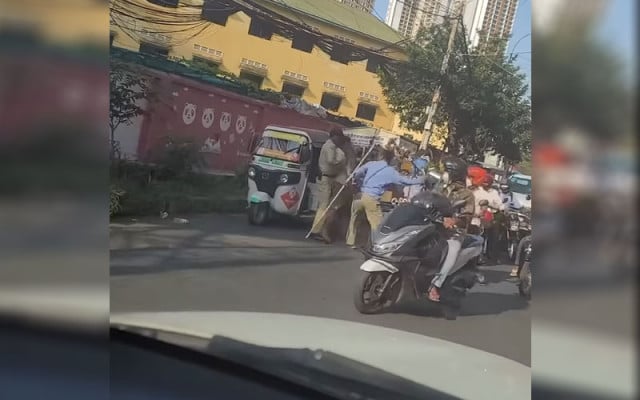 PHNOM PENH – A district official who hit a scavenger in Phnom Penh has been suspended without pay for six months.
Video of the assault in 7 Makara district has been widely shared on social media.
It shows the official with a stick in his left hand and slapping the scavenger with his righthand. Another official was holding the scavenger firmly.
The district administration said that on Nov.3, four officials went to check Street 164 because vehicles, scrap carts and shopping carts were parked in a disorderly way.
The four told the owners to remove their vehicles and carts to prevent traffic congestion.
One scrap cart owner refused and insulted the team, the district administration said. The team tried to remove the cart and explain the reasons to the owner, leading to a clash between the officials and the man.
"After the incident, the district administration met with the young man who owns a scrap cart, and this young man admitted his mistake and there was no complaint," the district administration said.
Only one official, Chham Chan, was suspended.
District administrative director Mop Sareth said, "We could not punish the other three members because they worked hard to organize order along the street."
Some social media users criticized the authorities for the violence and were not happy that offender was only suspended. They demanded court action against him.
However, Mop Sareth said Chham Chan had been punished already.
Related Articles