Navigating the US-China Geopolitical Competition: Implications for ASEAN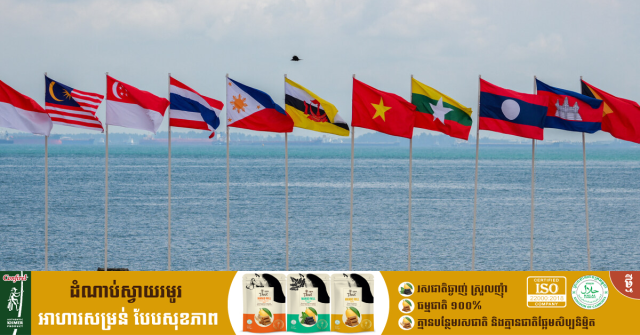 Understanding Thucydides's Trap
When discussing clashing between superpowers, it often brings to mind the concept coined by Graham Allison, known as the "Thucydides Trap''. The idea explains that war is inevitable when a rising power challenges a ruling power (Allison, 2017). For instance, the Peloponnesian War (431-404 BCE) was between rising Athens and ruling Sparta. Likewise, in US-China relations, China is the emerging power threatening the dominant US. The US, in turn, seeks to contain or restrain China's rise. However, the future is unpredictable, and not all instances of a rising power challenging an established power have resulted in war.
Development of the US-China Competition
The Sino-American rivalry is a complicated issue that covers various aspects. To avoid confusion, this article provides a simple explanation of a few key factors to take into consideration. Firstly, China's accession to the World Trade Organization (WTO) in 2001 significantly transformed it into the US' largest creditor by 2008 ($600 billion) and the world's second-largest economy by 2010. This rapid shift prompted the then US President, Barack Obama, to redirect US foreign policy towards the Indo-Pacific region through the "Pivot to Asia" strategy. This strategic move aimed to strengthen US leadership, enhance security alliances, deepen diplomatic relationships, boost trade and investment, expand military bases abroad, and, most importantly, deter China.
Secondly, while the US' attention was mainly focused on the war on terror following the 9/11 event, on September 7, 2013, President Xi unveiled the Belt and Road Initiative (BRI), China's most significant infrastructure development project. The BRI aims to connect China with 149 participating countries across Asia, the Middle East, Central Asia, Europe, Africa, and beyond through land and sea routes. China plans to invest in major infrastructure projects such as roads, railways, dams, seaports, etc. Additionally, since the start of construction in 2013, China has built seven artificial islands in disputed waters in the South China Sea as of 2022. These islands have various buildings, radars, aircraft, and other heavy weaponry. This move has raised tensions among claimant states like Vietnam, the Philippines, and the US ally, Taiwan.
Given the potential threat posed by China's new initiative, the US began actively getting involved in the region. Subsequently, the "Free and Open Indo-Pacific (FOIP)" concept was created, accompanied by security pacts such as the Quadrilateral Security Dialogue (QUAD) and AKUS (Australia, Japan, United States Security), as well as an economic platform known as the "Indo-Pacific Economic Framework (IPEF)". Despite these platforms being affirmed to ensure the freedom of navigation and flight, promote rule-based order and economic cooperation, and ensure peace and regional stability, their main goal is to compete with China.
Understanding the Southeast Asian Region: What Makes It Special?
Geography
Having its location at the intersection of the Indian Ocean and the Pacific Ocean, Southeast Asia serves as a vital maritime trade route, connecting East Asia with South Asia, the Middle East, and beyond. It is the only place in the world where people can live together regardless of race, colour, language, culture and religious belief (Kishore & Jeffery, 2017). According to Worldometers, the Southeast Asian region ranks number three in the world in population size, with approximately 688 million people. This accounts for around 8.5% of the global population, estimated to be approximately 8 billion people.
Economic Potential
Speaking of its economy, the Southeast Asian Region or ASEAN has experienced faster-than-expected growth. Within six years, the region shifted from the seventh-largest economy in 2013 (GDP of $2.4 trillion) to the world's 5th largest economy in 2019 (GDP of $3.2 trillion). It now stands as the third-largest economy in Asia, trailing behind Japan and China. Moreover, as of 2021, ASEAN has remained the third largest recipient of foreign direct investment (FDI) since 2019, with a total of $174 billion, placing it behind China ($180.96 billion) and the US ($367.38 billion). According to the OEC, ASEAN is the second largest exporter globally, with a total of $1.73 trillion in exports in 2021, after China ($3.34 trillion), while the United States stands at number 3 ($1.67 trillion). Regarding imports, ASEAN ranks number 3 with $1.61 trillion, the United States holds the top spot ($2.73 trillion), and China comes in at number 2 ($1.97 trillion). It is worth mentioning that ASEAN is expected to become the world's fourth-largest economy by 2050.
Based on the data from 2022, both China and the US have maintained their positions as ASEAN's two biggest trading partners. China holds the most significant position, with a total trade volume of $975.3 billion, while the US ranks second with an approximate total trade volume of $505.8 billion. Furthermore, by looking at the data from 2021, China remains at the top of the ASEAN export market with a total of $394.51 billion, followed by the US with a total of $255.2 billion. It is worth noting that the US is ASEAN's largest source of FDI, with $40.2 billion worth, representing 22.5 percent of total FDI flowing into ASEAN.
Multilateralism and Regional Cooperation
ASEAN is regarded as one of the most successful and influential regional organizations, second only to the EU (Kishore & Jeffery, 2017). It has effectively played its role regionally and internationally, earning a critical strategic partnership with China and the US. ASEAN has become an essential regional actor, providing member countries a valuable diplomatic avenue for regular dialogue and addressing strategic challenges. This is facilitated through various ASEAN-led platforms such as the ASEAN Regional Forum (ARF), ASEAN Plus Three (APT), the East Asia Summit (EAS), ASEAN Defense Ministers Plus Eight (ADMM-Plus), and the Regional Comprehensive Economic Partnership (RCEP).
ASEAN Wise Move: China or the United States
The first significant division within ASEAN emerged in 2012 during Cambodia's chairmanship of the ASEAN summit (Kishore & Jeffery, 2017). Controversies arose when Vietnam and the Philippines, as claimant states in the South China Sea dispute, attempted to rally ASEAN to address the issue on its agenda against China. Taking a stand in line with the principle of non-interference in domestic affairs, as outlined in ASEAN's Charter and Cambodia's Constitution, the ASEAN chair, Cambodia, strongly upheld this principle. Consequently, ASEAN could not issue a Joint Statement after the 2012 summit. The influence of the geopolitical competition between the US and China caused this.
To maintain its credibility, resilience, independence, and a powerful regional organization, ASEAN must refrain from choosing either exclusively aligning or altogether abandoning one. Making a binary choice between the US and China is not advisable, as both countries are important strategic partners for ASEAN.
However, there are key considerations that ASEAN should consider. Firstly, it should prioritize strengthening internal relationships, as demonstrated by the ASEAN Summit 2012, highlighting the consequences of internal divisions within ASEAN. Secondly, ASEAN should enhance the implementation of the ASEAN Way, with a particular focus on upholding the principles of centrality and non-interference in the domestic affairs of other countries. Ultimately, ASEAN should promote multilateralism and regional cooperation to establish more strategic partnerships that can help maintain a balance between the US and China. By fostering more strategic alliances, ASEAN can create additional economic opportunities.
PEN Navith is a Junior Research Fellow at Future Forum. He holds a bachelor's degree in International Relations.
Related Articles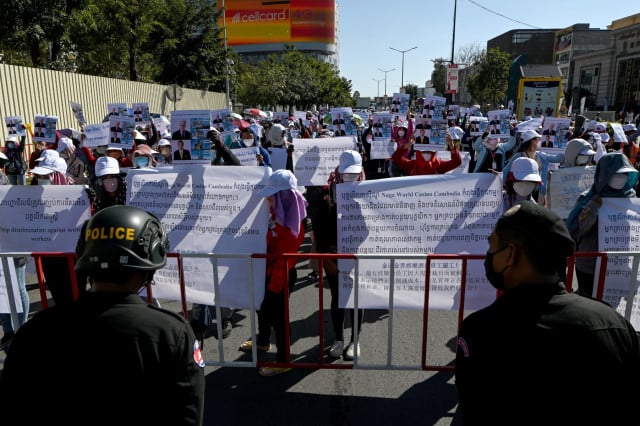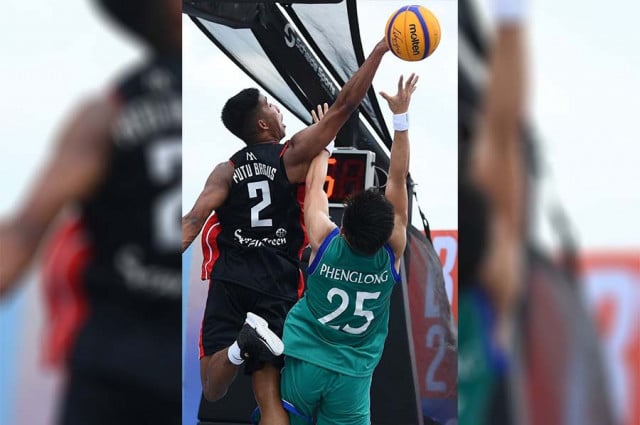 September 21, 2023 6:10 PM