New Education Platform Aims to Bolster Academic Research in Cambodia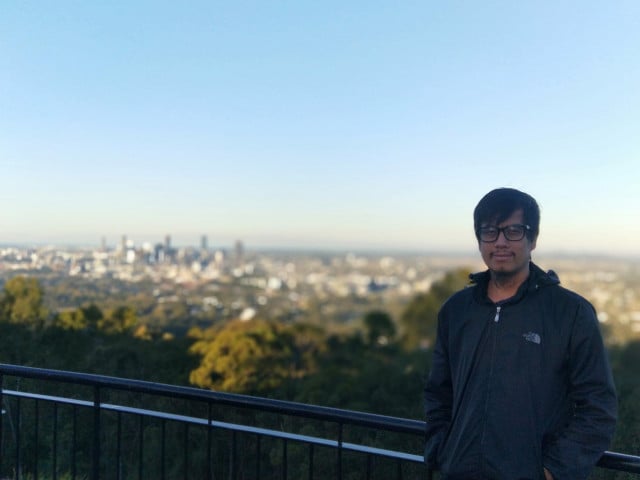 Sao Phal Niseiy
August 18, 2020 9:39 AM
Speaking on behalf of the Cambodian Education Forum—a platform focused on boosting research and publication within education—Heng Kimkong sat down with Cambodianess' Sao Phal Niseiy to discuss how he, along with Kaing Sopheap at the University of Fribourg, Switzerland and Ros Vutha at the University of Hong Kong, hope to contribute to the development of academia in Cambodia.
Sao Phal Niseiy: You co-founded an education-focused platform known as Cambodian Education Forum this year, could you please tell us little bit more about project?
Heng Kimkong: The Cambodian Education Forum (CEF) was founded on July 1, 2020 by a group of three emerging Cambodian scholars who aspire to promote education research, publication, and scholarly networks in Cambodia. The common vision is to provide a virtual publication platform for Cambodian researchers, educators, teachers, students and administrators, especially novice and emerging writers. We hope they can use CEF to express their views and share their perspectives and understanding on topics relevant to education in Cambodia and beyond. CEF publishes short opinion or research articles of around 1,000 words.
Sao Phal Niseiy: Why do you think this forum matters? What do you hope to achieve?
Heng Kimkong: We strongly believe that Cambodian students, teachers and researchers have a wealth of knowledge and perspectives to share in order to shape understanding, beliefs and attitudes regarding education-related issues confronting Cambodia and other countries in the region and the world.
What they need is a platform that allows them to express themselves and share their ideas through writing. As a result, CEF was established for this purpose and need. This is a golden opportunity for Cambodian students, teachers, lecturers, and novice researchers to express their informed opinions and contribute to knowledge as well as receive constructive feedback for their writing. Above all, they have a chance to publish their written work.
We hope to contribute to the promotion of research and publication in Cambodia, particularly those conducted by Cambodians. We also wish to support Cambodian novice writers to publish through peer review, mentorship and editorial processes. Overall, we aim high and aspire to make a positive impact on the education sector and the research and publication culture in Cambodia.
Sao Phal Niseiy: The platform is accepting essays, commentaries, opinions and other type of writings. So, who are eligible to publish their pieces on the site? Would you mind sharing with us the criteria for the pieces in order to be accepted?
Heng Kimkong: Anyone can publish with CEF. However, we prioritize Cambodian writers as our main aim is to support Cambodian novice writers to write and publish, starting from publishing short opinion or research articles. We do not have any specific criteria for acceptance or rejection. All submissions will be blind peer-reviewed by two reviewers or one reviewer and an editor. That means a submitted manuscript or article will be reviewed by at least two people to improve its argument or quality.
As we aim to support novice scholars, we have so far considered all submissions. Those that are not good enough, we ask the author to revise and resubmit. Sometimes authors have to do two rounds of revision until their article is good enough for publication. Any submission that receives favourable feedback from the peer reviewers will be thoroughly edited for publication. So far three of us as co-founders and co-editors have helped with the review and editing process. However, I am the one who conducts the final edit before publication.
Sao Phal Niseiy: Is it difficult to get more people in the education field to write and contribute their pieces? If so, what is your plan to garner more support and encourage them to write?
Heng Kimkong: Yes, it has been quite difficult to persuade people to contribute their articles to us. We have so far received 12 articles and published seven of them. We hope to receive more in the near future as more people begin to know our website and understand what we do. To make sure that we have articles to publish and to ensure our sustainability, we have sent about 10 invitations to some potential contributors or writers. However, not all of those have accepted our invitations so it remains a huge challenge.
Moving forward, we plan to invite more potential contributors, especially university students. We plan to contact deans or coordinators of bachelor or master's degree programs to seek their support. We hope to receive more contributions from students and interested contributors in the future.
Sao Phal Niseiy: As the project is quite new, what are the greatest challenges you face as a co-founder? Is financing the project a concern?
Heng Kimkong: There are few key challenges as we embark on this project. First, three of us are all PhD candidates so we are really busy with our research. We need to spare our time to communicate with potential contributors and authors. We also need to review and edit new submissions. In addition, we need to keep our website: www.cambodianeducationforum.wordpress.com as well as social media up to date.
Second, as mentioned above, we need to find ways to ensure that we have enough articles to publish to keep our website active. This is a great challenge. We feel that not many people are interested in our website yet as it is new and it runs on a WordPress platform, not a normal website. We feel some people may not want to spend time to write for us as we are a very new platform and our website is not yet full-fledged.
Third, it is about finance. We wish to upgrade our website to a normal website by spending our own pocket money; however, after discussing among ourselves, we decided to leave this opportunity to potential sponsors, such as private companies, NGOs, the government, foreign embassies and relevant stakeholders interested in promoting education research and publication in Cambodia. We have already spent our valuable time to keep this project going and to ensure the quality and sustainability of our website as well as the articles we publish. Thus, it is reasonable that we expect others to contribute to this cause as well. Overall, we do face financial constraints.
In fact, we are now working on a proposal to raise funds to upgrade our website, but time constraints prevent us from completing our proposal to seek funding.
Sao Phal Niseiy: There's a clear need for buttressing education in Cambodia, but what's the long-term plan for CEF? Will it remain confined to education or go beyond?
Heng Kimkong: Currently, we are not seriously looking at any long-term plan yet. Our immediate plan is to continue to seek more submissions to our website and to continue to support Cambodian students, teachers and writers, particularly less experienced ones by providing free publication services and opportunities.
Actually, I have expressed my interest in developing this platform into an academic journal focusing on education to my co-founders, but we decided we will think about this long-term goal later due to time and resource constrains.
At the moment, we do not have available time and resources to engage in activities that require more substantial review and editing work. We will therefore just focus on providing an online publication platform to Cambodian students, teachers, and others who are interested in writing and publishing their written work. We will limit our publication to education topics and have no intention to expand it to include other non-education topics at all. We want to have a clear focus and concentrate on improving our quality and frequency of publication.
Related Articles