New FAO chief calls for change in agricultural practices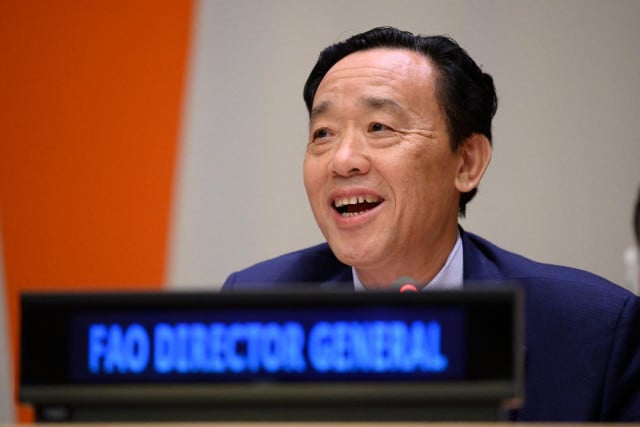 Thmey Thmey
September 23, 2019 2:58 AM
Qu Dongyu stresses need for change in the farming, fishing and livestock sectors to address urgent environmental issues such as climate change

PHNOM PENH -- Agriculture can provide sustainable solutions to urgent environmental issues, FAO Director-General Qu Dongyu says.
But in a statement released in New York Sunday, the head of the Food and Agriculture Organization of the United Nations said such solutions required people to "change the way we farm, fish and herd livestock."
Transforming agriculture requires "changing the way we think and changing the way we live," Qu said. "And this must be based on consensus."
'Action based on science'
Adapting agriculture to climate change requires "action based on science," the director-general said.
Qu identified innovation, investment and inclusiveness as "important components" of change.
He said agriculture was directly linked to climate change, biodiversity, soil fertility and land degradation.
"It holds the key to bringing together often fragmented stakeholders - resource managers, producers, value-chain operators, advocates and policy makers."
Qu was speaking at an event on nature-based solutions to climate change ahead of the United Nations General Assembly. The event was co-led by China and New Zealand.
FAO members elected Qu to a five-year term as director- general of the Rome-based agency in June. He was previously China's vice minister for agriculture and rural affairs.
Related Articles