News and Media Production Freelancers Face Income Losses during COVID-19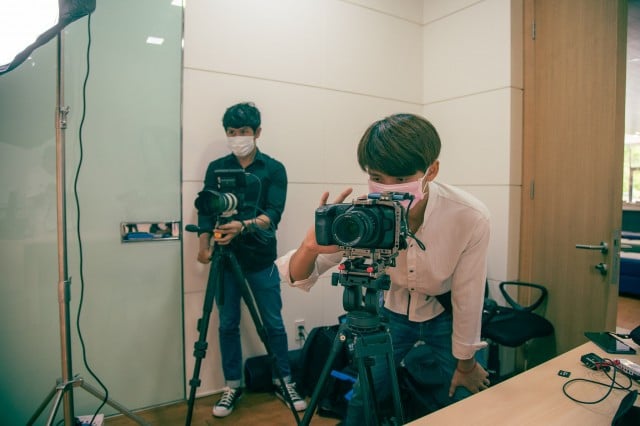 With sources of income reduced and projects dropped, they try to invent ways to generate work
PHNOM PENH--The ongoing COVID-19 community transmission has affected people in every fabric of society, but independent workers in the media industry have been among the hardest-hit as they have been struggling to deal with economic troubles.
One of them is Ly Sovann Lupoly, a freelance video producer who has experienced a severe downturn in workload during the lockdown in Phnom Penh. Still, he has prospects of improvement in the current situation and his career could be revived.
"Generally, I make two to three videos a month," Lupoly said. "But when the lockdown was imposed, no one hired me while others postponed production."
To solve the problem, Lupoly has been seeking a full-time job but so far unsuccessfully as companies seem to hesitate to hire new staff out of fear of contracting the coronavirus.
Originally from Koh Kong Province, he usually makes $100 to $1,000 on one project depending on its scope. On average, Lupoly has earned between $1,000 and $2,000 per month, excluding expenses.
When he was a full-time employee, he earned $800 per month. But he dreamed of starting his own studio one day.

Sem Pisey who is an independent journalist said that, although she has not been greatly impacted by the pandemic, she still has faced some economic hardship due to the reduction in the number of articles requested by the media outlets to which she contributes.
"The fee for the articles remains the same, but only the number of the articles accepted is reduced," she said. "Media company owners said they reduced the number of the articles from their full-time employees as well. Some pay me a monthly wage while some pay me per article."
However, for Pisey, this difficult situation could have a silver lining as the reduction in workload has given her the opportunity to learn a foreign language and enroll in online short courses to expand her skills, she said.
Before the COVID-19 outbreak, Pisey worked for five different news outlets, writing articles on real estate, construction, agriculture, social issues, the economy, education and features. But two outlets no longer use her work.
With 10 years of experience, Pisey also writes project-based articles related to the care of young children. However, she only gets paid if the clients like her work.
Pisey said she is fully aware of the uncertainty and instability of freelance work. However, she said, "I cannot work full time because I have a small child…My parents are too old to take care of my child, and so I don't want to trouble them.
"Moreover, freelance work is easy to find and I can also do other work," Pisey said. However, she has been looking for the opportunity of running her own business to avert any unexpected financial risks, she added.
Another freelance video producer, Seng Thy, also said that COVID-19 has affected his main source of income, which is making commercial videos and digital images.
"All projects have been postponed, and some have halted," he said. "So, I have no income at all. There are three members in my production team and, when there is no project, they can go to work somewhere else."
Working on a freelance basis since 2019, Thy said he has used the time he now has to learn and practice new shooting techniques to expand his skills.
He also is planning to produce a documentary video that should take five to six months to complete.
"Besides looking for clients, I'm looking for sponsors for a long documentary video production, Thy said. "However, since the long video is not yet in progress, I hope there will be some short or spot videos offered to me.

Additional reporting by Teng Yalirozy
Related Articles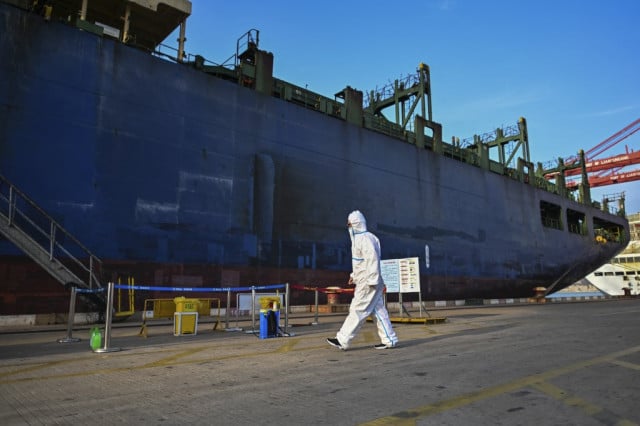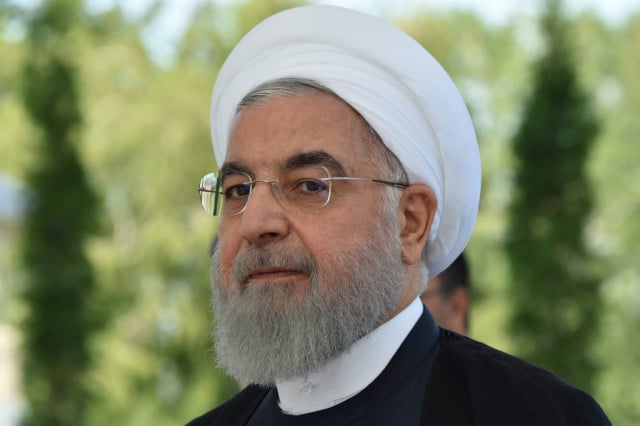 September 1, 2019 4:08 AM