Nine Detainees Released Following Protest Against OCIC Airport Project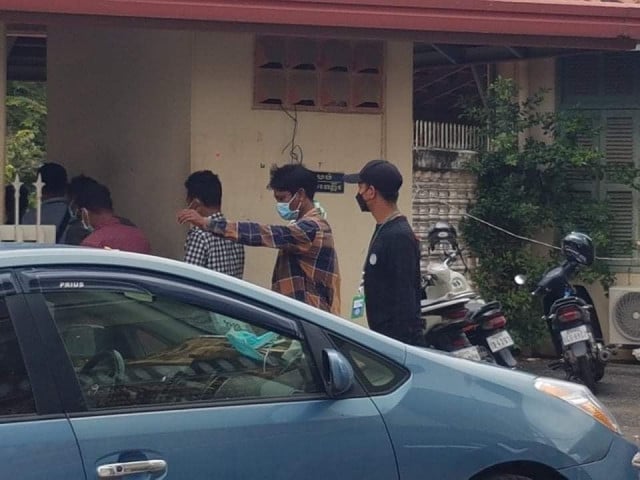 All villagers arrested while protesting the Overseas Cambodia Investment Corporation's planned airport project have now been released from police custody, but the dispute remains unresolved
PHNOM PENH--Authorities on Sept. 21 released nine people on bail in connection with a land dispute over the construction of a new airport in Kandal Province. This comes after 30 people were arrested on Sept. 12 while protesting the Overseas Cambodia Investment Corporation's (OCIC) airport development project which farmers said offered unfair compensation in exchange for land.
The dispute turned violent on Sept. 12 when roughly 100 farmers and villagers set to lose their land to the OCIC confronted authorities who used tear gas, water cannons and violence to disperse the protests. Officials claim that 13 police officers were injured when villagers threw rocks in retaliation.
Of the 30 arrested on Sept. 12, 21 villagers were released on Sept. 14 and today the remaining nine have been released on bail.
Chat Sineang, director of Kandal Provincial Prison, confirmed that the nine defendants had been released, but he was not aware of the reason behind the release.
"We were ordered to release them last night, but I did not know why," he said. "I was told to have them released, so I let them go."
Sineang referred reporters to the Kandal Provincial Court for answers on why the nine were allowed to walk free, but neither the court spokesman So Sarin nor Provincial Chief of Police Chhoeun Sochet could be reached further details.
Provincial Governor of Kandal, Kong Sophoan, said he was busy with a meeting and declined to answer questions on the release of the villagers or the ongoing land dispute with OCIC.
Kong Sophoan, Governor of Kandal Province, could not be reached for comments, as he said he was busy meeting.
"They have been released, so there is no need to ask why," said Kandal Stung District Governor, Ouch Sao Voeun, declining to elaborate.
One of the nine people who has been released Srun Nhok, 41, said he did not know why he had been released. All he knew was that yesterday, the district governor went to bail prisoners from his district, claiming he was the guardian.
"I was required to make a contract and have my thumb printed before they released me," Nhok said. "They told us not to commit any violence because it created insecurity within the country."
He said if he and the other eight people made such a move again, the authorities would arrest them because he was only released on bail.
"I do not know when my case will be on trial. Right now, I am ordered to self-quarantine," he said. "Before being sent to the prison, they asked me who was the leader of the protestor or who hired me."
However, Nhok claimed that he was in the protest but did not commit any serious offence.
"I did not do anything, but they said my actions were captured in the camera. It was chaotic during that time. I did throw some rocks at the authorities, but the rocks did not really reach them," Nhok said.
When asked about his next step in the land dispute with the OCIC, Nhok said he did not know what to do as he was still in fear of being arrested. He said he still has worries despite being released because he is now embroiled in a felony case.
"I request all the leaders to help drop my case," he said. "It is difficult for me to live my life because I will be frequently called [by the authorities]."
The Kandal provincial administration said on Sept. 13 that it was disappointed and considered the protesters' action as extremist and illegal, claiming they had caused problems for the nation. The administration urged the protesters to stop their illegal action and solve the problems peacefully.
However, Soeng Senkaruna, Senior Human Rights Investigator ADHOC, said the land dispute resolution committee should investigate the problem for the benefit of the authorities, the company and especially the citizens.
The land dispute between the OCIC and the farmers of Kandal Stung District has been going on for about three years due to disagreements over the price offered for land.
The OCIC is reportedly offering farmers just $8 per square meter for land to build the $1.5 billion new international airport on 2,600 hectares, with construction scheduled for completion in 2023.
Related Articles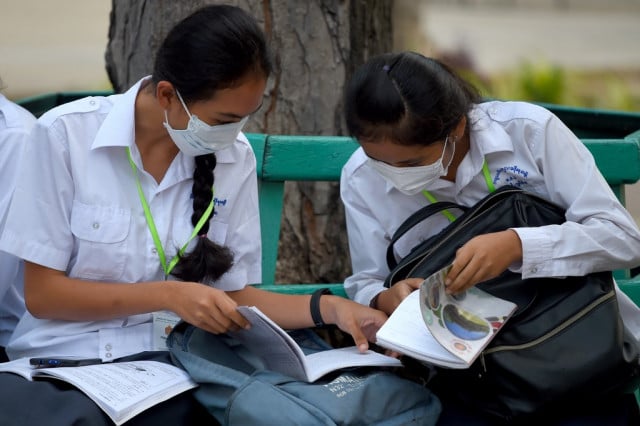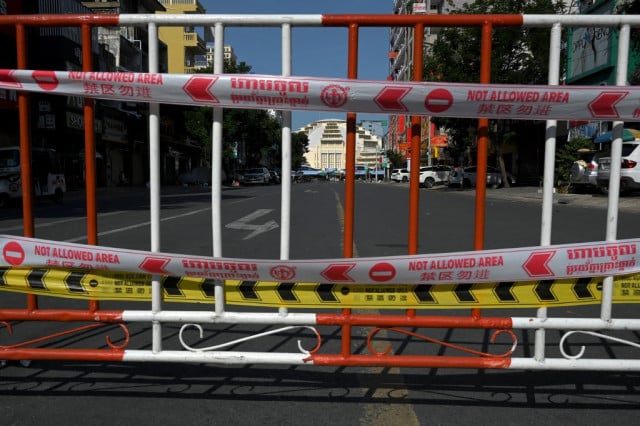 December 27, 2021 10:48 AM