Nowhere Better than Home: Cambodian Students in the US Missing Home for Khmer New Year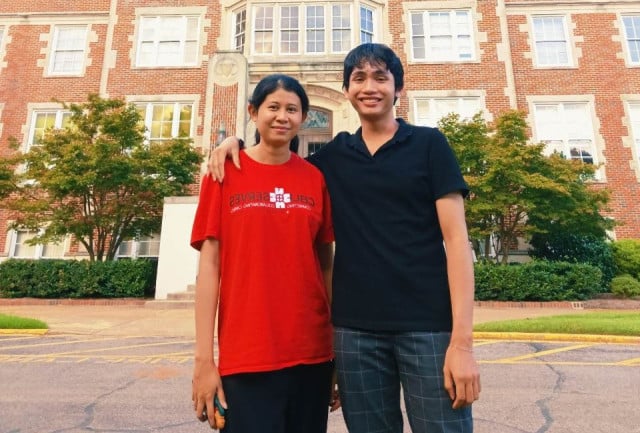 PHNOM PENH – As Khmer New Year is approaching, two Cambodian students doing an exchange program say they are missing home as they are abroad for the first time during the new year's celebrations.
Khmer New Year is surely the most joyful and important celebration in Cambodian culture, with people traveling from all over the country to meet with friends, community members, colleagues, and family.
People usually go to the pagoda and have fun with traditional games or dancing. Family members gather from all over the country to enjoy and celebrate new year's meals, drinks, and chitchats.
In 2023, Khmer New Year will officially be celebrated from April 14 to 16, even though some businesses often close a few days before, and Cambodian migrant workers in Thailand have already started to return to their hometowns for the occasion.
But Cambodians living or studying on another continent will have to look at their family and friends gathering together from afar.
Morb Sethmonykeo, a Cambodian student majoring in international economics at the Royal University of Phnom Penh, is studying at Christian Brothers University in Memphis, Tennessee, on a scholarship from the Harpswell Scholar Program.
While she's originally from Preah Vihear province, she has been living and studying in the U.S. for eight months. She said she is missing home while being away for the first time during the Khmer New Year.
"This is my first time being away from family and friends during the Khmer New Year," she said. "I miss every activity, interaction, and meal with family and friends."
Chhin Yana, a veterinary student at the Royal University of Agriculture has similar feelings. She's studying at the same U.S. university as Sethmonykeo – but majoring in psychology – and particularly misses home at this time of the year.
The student from Siem Reap said that being away from home makes her appreciate the little things that usually happen in the everyday life in Cambodia.
"I feel emotional when seeing [on social media] what I used to see in Cambodia. For instance, Cambodian and Khmer food or any event that is related to Khmer traditional culture," she said.
Even though the U.S. is a land of opportunities, with a great education system and a developed economy, both Sethmonykeo and Yana agree on one point: "Nowhere is better than home."
Thankfully, they can rely on the Khmer diaspora in the U.S. to have Khmer New Year celebrations nearly 15,000 kilometers away from Cambodia.
They both will join a Khmer community at a pagoda in Memphis, where they too will party and have fun.
Related Articles