One thing Cambodia can do to save the planet: Planting more trees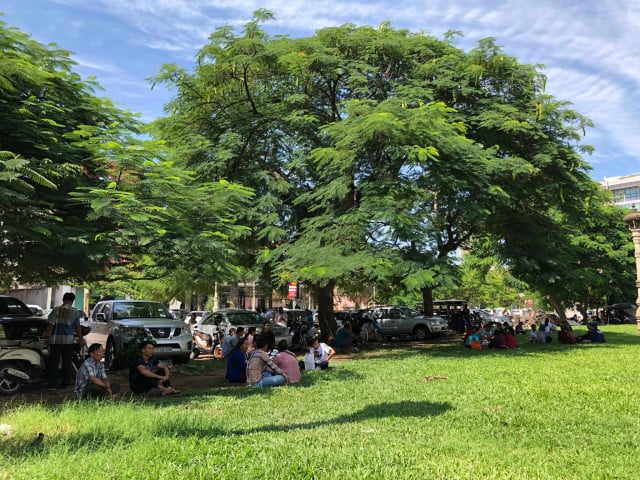 Sao Phal Niseiy
August 20, 2019 11:54 AM
The world is desperately waiting for us to act to fight climate change

Ethiopia recently drew the attention of people throughout the world when the country planted 350 million trees in one day and announced that 4 billion more would be planted by the end of the year to help reduce the effects of deforestation on climate change.
Last year, New Zealand had also embarked on a tree-planting project, setting the goal of planting 1 billion trees by 2028.
As scientists are explaining, reforestation is now a priority measure in climate control to prevent extreme weather patterns and save the planet from being burnt.
And we are running out of time. Without radical measures, temperatures could rise by 1.5 degrees Celsius above preindustrial levels within 10 years or so.
According to the Intergovernmental Panel on Climate Change Report released last year, trees contribute to climate control by, the report said, "sequestering carbon dioxide from the atmosphere and releasing the oxygen through the process known as photosynthesis."
To remedy the current situation on the planet, this will require planting 1 billion hectares of trees by 2050, the report said.
Today, we keep on destroying the ecosystem in which we live for the sake of our increasing consumption and modern lifestyle, chopping off as many trees as we want and considering this normal development path. We also kill wild animals for whatever ridiculous beliefs.
As a result, the world increasingly faces catastrophe while we allow greed to drive our decisions.
A study published in Nature journal in 2015 had estimated that 15.3 billion trees are chopped down each year and that 46% of the trees across the globe have been cleared over the past 12,000 years.
The number of trees destroyed by humans has been so big that we will need a huge effort to compensate and help avoid a climate crisis. And this will require more than Ethiopia or New Zealand's initiatives.
Cambodia's case
Like many people, I am deeply inspired by the Ethiopian and New Zealand projects. And I have been wondering whether Cambodia, which has been listed as one of the most vulnerable countries to climate crisis, will be able to follow suit and plant millions of trees in the future.
Its territory being smaller than some other countries, Cambodia emits less greenhouse gases: about 51.67 million metric tons of carbon dioxide equivalent (MtCO2e) or only 0.11 percent of total global greenhouse gas emission—but it has to bear the consequences of climate change just like the rest of the world.
Cambodia's people have already been affected by droughts, floods, above average heat as well as other extreme weather patterns.
Under the Paris Agreement on climate change, which was adopted in 2015 and came into force in 2016, Cambodia has an obligation to address climate change under the "Common but Differentiated Responsibilities," and to cut emissions by 3,100 gigagrams of "carbon dioxide equivalent" by 2030.
While the country may be in a good position to achieve this goal including going green in terms of energy consumption, making tree planting a priority would be most beneficial in many aspects.
Under the Paris Agreement, Cambodia has pledged to increase the country's forest cover up to 60 percent of its total superficy by 2030. But according to the Ministry of Environment, Cambodia's forest cover in 2016 only amounted to 45.26 percent of the country's total territory.
This makes it unlikely that the country will achieve its goal by 2030 without paying more attention to its pledge to reforestation.
Planting 350 million trees a day as Ethiopia did may sound, to some extent, nonsensical or be deemed unrealistic for a country like Cambodia.
However, it is not impossible but it would require tremendous commitment and determination on the part of every stakeholder and especially the government, which would have to formulate a policy to trigger such an effort.
I have no doubt that there is momentum among Cambodians when it comes to growing tree and other vegetation but this demands a leading force.
Furthermore, in addition to planting trees, more effective measures must be taken to put an end to the ongoing deforestation caused by rapid development and illegal logging, which remains a major concern as forest crimes continue, unabated.
According to a 2015 report of the environmental NGO Forest Trends, Cambodia loses each year as much as 208,000 hectares of forest due to logging, which also includes economic land concessions. Therefore, the government must develop a strategy to find a balance between development and protecting the forests.
We also must keep in mind that we all have an obligation to protect forests and plant trees in the country to preserve our heritage and leave a green legacy to our next generations.
They deserve to live in a sustainable ecosystem and natural environment they can love. This means not to be so selfish and exploit and destroy the environment we have inherited.
So I hope that the Cambodian government will launch programs to boost tree planting and make people work together to ensure speedy and sustainable reforestation in the country in the near future.
When it comes to this issue, let's not think small. Why don't we do the same as Ethiopia and plant millions of trees if not hundreds of millions? Why don't we set ambitious goals to stop deforestation in an effort to help save our planet while we still can?
It is not up to me but to all of us to answer these questions: The world is desperately waiting for us to act.
Related Articles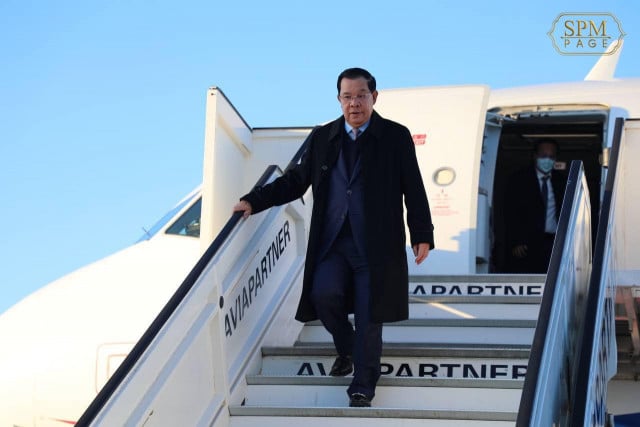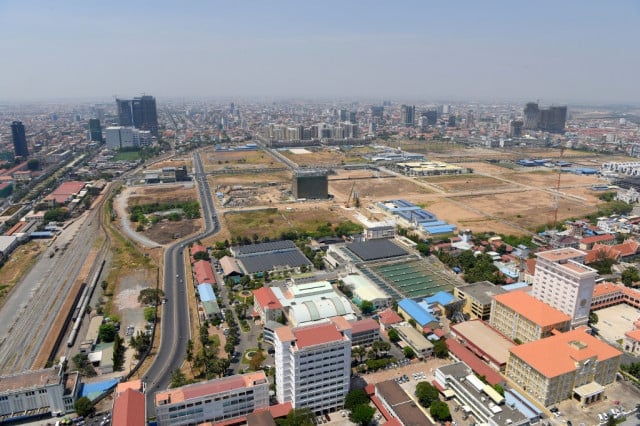 December 26, 2021 10:16 AM