Opinion: Has Kem Sokha Ended Sam Rainsy's Political Career?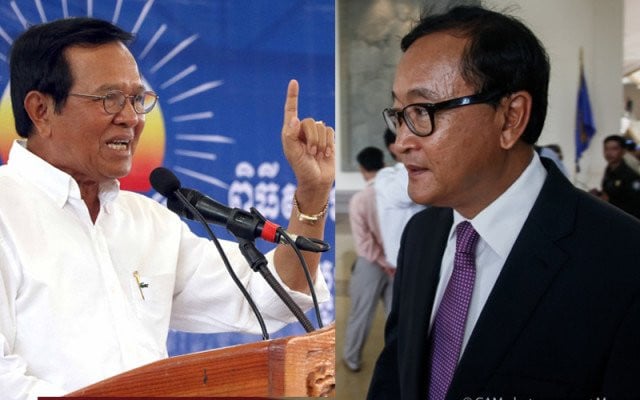 After last week's announcement that Kem Sokha would be distancing himself from one-time ally Sam Rainsy, it seems unlikely that Rainsy can make a comeback, but Sokha's future is far from certain

PHNOM PENH--The splitting of Cambodia's two most prominent political opposition figures has been confirmed after Kem Sokha publicly announced the end of his alliance with Sam Rainsy, but questions remain as to who will seize the advantage and what this means for Cambodian politics.

Taking to Facebook on Nov. 28, Sokha requested Rainsy stop using his image and name for political campaigning, which Sokha is currently banned from due to orders from the Cambodian courts—he is in the fourth year of his trial but the charges of conspiring with the US to overthrow the government have not been concluded in court, despite being arrested in 2017.

The disintegration of the only viable opposition party, the Cambodia National Rescue Party (CNRP)—which was also dissolved by the Supreme Court the same year as Sokha's arrest—does not benefit Cambodia's democracy in the short run. Rainsy's supporters, both in Cambodia and abroad, are likely frustrated with Sokha's continued silence on political issues, which he has only recently broken to cast aside his alliance with Rainsy.

Those sympathetic to Rainsy are likely to abandon their calls for the release of Sokha, who remains under strict court supervision and largely confined to house arrest. This could see the CNRP split into Sokha and Rainsy factions, depending on what comes next.

Last week's events, which are still playing out on social media, mark the end of the merger between Sokha and Rainsy who allied in 2012 after the fourth general election in 2008 where both parties had less than 30 seats combined in the National Assembly.

Rainsy's Candle Light Party won 26 seats, while Sokha's Human Rights Party won just three seats—other opposition factors FUNCINPEC and the Norodom Ranariddh Party won two seats each. Meanwhile, the Cambodian People's Party (CPP) won 90 of the 123 seats in the 2008 election which was deemed neither free nor fair by international observers.

The merging of Rainsy and Sokha's parties saw the birth of the CNRP in time to compete in the 2013 elections and proved a worthy opponent to Prime Minister Hun Sen, winning 55 seats—almost half of the total seats in the National Assembly—compared to the CPP who won 68 seats.

But as their movement gained momentum, Hun Sen had the CNRP dissolved and Sokha arrested in 2017. An additional 118 CNRP officials were banned from politics and Rainsy, along with other high-ranking CNRP officials, fled the country, leaving the 2018 elections uncontested for Hun Sen.

Beginning of the End

The internal rift within the CNRP became more visible here, with Rainsy fleeing to France while Sokha stood firm to face prison, but the real beneficiary of this split was Hun Sen and the CPP, who now faced minimal opposition—and what was left of it was beginning to fragment more severely.

So now, with Sokha calling out Rainsy for using his name as a means to a political end, has seen Rainsy return to campaigning under the banner of the Candle Light Party, which he has done both openly and discreetly. This, Sokha's supporters have said, is Rainsy abandoning the original principles and spirit of the alliance with Sokha.

Rainsy has since claimed that Sokha's statements were not made of his own volition and that Hun Sen has somehow coerced Sokha into distancing himself from Rainsy.

But Rainsy may have become a political liability for Sokha, having made numerous public displays that have ultimately failed to move the needle on Cambodia's sharp turn away from democracy. In 2018, Rainsy made a bet with Hun Sen on the fate of Sokha's court hearing while Sokha was on bail.

Rainsy bet that Sokha would be released from house arrest sometime between Dec. 29, 2018 and March 3, 2019. The move was slammed by political analysts as gambling with the freedom of Sokha and relying on the independence of Cambodia's courts, which are notoriously controlled by Hun Sen, deeming Rainsy's bet foolish and futile.

Then, over the course of November 2019, Rainsy again gambled on being able to return to Cambodia and face arrest. It was a doomed expedition for Rainsy, but it did see Sokha released from house arrest, only to be placed under court supervision.

All of this has seen Sokha grow quiet over four years, but his latest announcement has seen him break with his one-time ally and could be viewed as a means of blockading what remains of Rainsy's political career. Rainsy, who lives in exile in France, is already unable to enter the country, as demonstrated in 2019, and the loss of Sokha's support could see Rainsy's international influence wane further.

Without Sokha's name and support—even if only nominal—Rainsy appears unlikely to receive much attention nationally or internationally. Trapped outside of the country in a luxurious life in France, Rainsy has been reduced to political stunts and grandstanding against his long-time opponent Hun Sen, whereas Sokha has been to prison, dragged through the courts and continues to exist in stasis, with serious charges left to hang over his head indefinitely.

But the question remains: Who benefits from the falling out of Cambodia's two most visible opposition politicians? Is Sokha, as Rainsy has claimed, a pawn for Hun Sen in ending their fractious alliance? Or has Sokha outmaneuvered Rainsy and secured political primacy—in terms of opposition figures—by breaking away from the stranded politician?

What Next for Kem Sokha?

Either way, the break-up seemed inevitable and their unity was skin-deep at best, so now that the two are separated, it seems clear that Hun Sen will not have Rainsy pardoned by the King, but Sokha remains without political rights and it seems unlikely Hun Sen will reinstate them, at least not before this coming election.

However, if Sokha's trial, which has so far dragged on with minimal evidence presented, results in Sokha's political freedoms being returned, then he could emerge as a contender for future elections due to his popular support and political experience.

Several things would need to happen before the question of Sokha's ability to defeat the CPP in an election should be asked, let alone answered. Rainsy is clearly out of the game, but whether Sokha's decision to cast him out will support a move towards a viable opposition party and a return to a semblance of democracy in Cambodia remains to be seen.

Seng Sary, a political analyst, has suggested four possible reasons for the splitting of Sokha from Rainsy: first, he suggested that coercion from Hun Sen could be a possibility, particularly if trumped up accusations of Sokha violating his court order were to be issued.

However, Sary also suggested that Sokha wanted to secure the CNRP for himself, leaving Rainsy to meddle with the Candlelight Party by himself from the outside, but this—he said—plays into the third possible reason: That Sokha is purging the CNRP of Rainsy in the hope of winning back his political freedoms, which Sary described as exchanging the soul of the CNRP for his own political rights.

He suspected that without the unity that bound Rainsy and Sokha, no matter how surface-level it may have been, the CNRP will fracture further, especially given the formation of smaller, satellite parties in recent years that have been started by former CNRP officials who have undergone "political rehabilitation."

The final possibility that Sary suggested is that Sokha predicted Rainsy would attempt to walk away from their union ahead of the upcoming elections to be able to attempt to compete, in some form, under the Candlelight Party's banner. Sary said that Sokha may have been concerned that in doing so Rainsy could have taken more CNRP supporters with him if he walked away first, prompting Sokha to beat him to it.

Rainsy's scramble to call Sokha's message a result of court pressure or Hun Sen's coercion suggested to Sary that Rainsy was not expecting the announcement. But both Kem Monovithya and Kem Samathida—Sokha's daughters—have vocally denounced Rainsy publicly on social media and in the media, shredding the credibility of Rainsy's claims that the break-up was part of Hun Sen's plans.

So, while the current political fallout is becoming easier to make sense of, the future of Cambodia's democracy remains just as unclear as it has for the past four years, with both Rainsy and Sokha so far unable to compete in next year's commune elections or the national elections that will follow in 2023.
Related Articles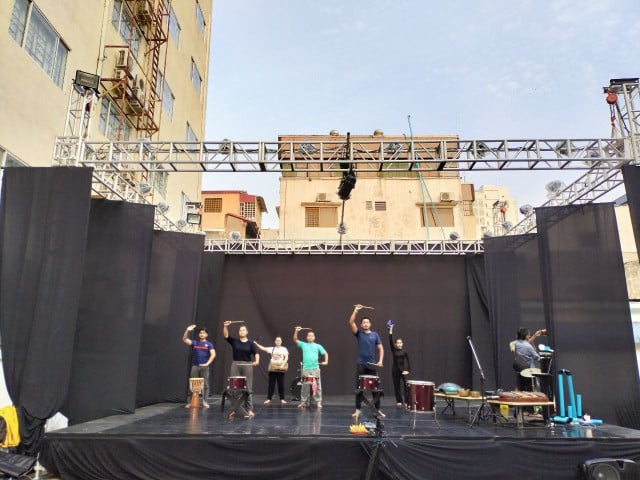 February 15, 2023 8:28 PM