Over 30 pct of China's SMEs resume operation amid epidemic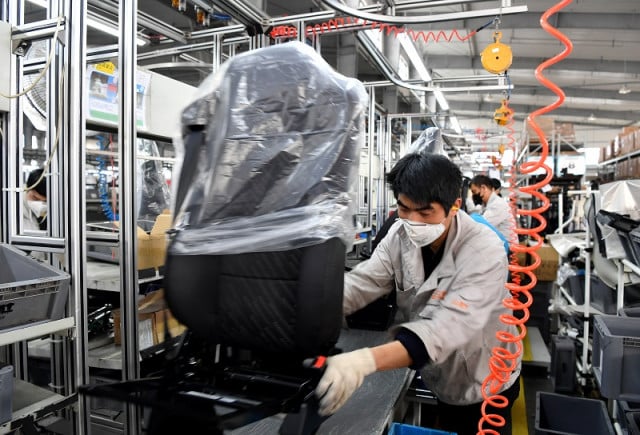 Xinhua
February 27, 2020 12:59 PM
BEIJING -- More than 30 percent of China's small and medium-sized enterprises (SMEs) have resumed work and production as the country enhances policy support to make it easier for them to reopen businesses amid the novel coronavirus disease (COVID-19) outbreak, an official said Thursday.
"We will ensure solid implementation of the supportive policies and promote business resumption with separate approaches based on local epidemic situation," Zhang Kejian, vice minister of industry and information technology, told a news conference when highlighting a raft of favorable measures introduced recently to help the SMEs.
Supportive fiscal and financial measures have offered substantial support to the SMEs in terms of loans, taxes and overheads, and the resumption progress has gained momentum, Zhang said.
As of Wednesday, the resumption rate was 32.8 percent, up 3.2 percentage points from Sunday, he said, citing monitor data gathered on an online platform of 2.2 million firms.
While the resumption is relatively low at the moment for the SME sector as a whole, recovery picked up in many sub-sectors. Manufacturing firms had a recovery rate of 43.1 percent by Wednesday, up 6.2 percentage points from Sunday, while online education and information technology service providers achieved over 40 percent of resumption, Zhang said.
Theara, [27.02.20 16:36]

The SMEs contribute significantly to China's job market and economic development. By the end of 2018, China had over 18 million legal persons of SMEs, or 99.8 percent of the total, according to an economic census.
China will step up fiscal and financial support to SMEs in resuming production after a prolonged Spring Festival holiday due to the COVID-19 outbreak, the Ministry of Industry and Information Technology said earlier this month.
Local governments will be encouraged to reduce or waive taxes and administrative fees on certain SMEs and increase subsidies to corporate training programs, and financial institutions will be incentivized to lower loan interest rates to those promising SMEs hit hard by the outbreak.
The country will also help SMEs with supplies of raw material and virus-control equipment and extend the payment deadline for their electricity and gas bills, the ministry said.
Related Articles