Pandemic Set Back Poverty Reduction: World Bank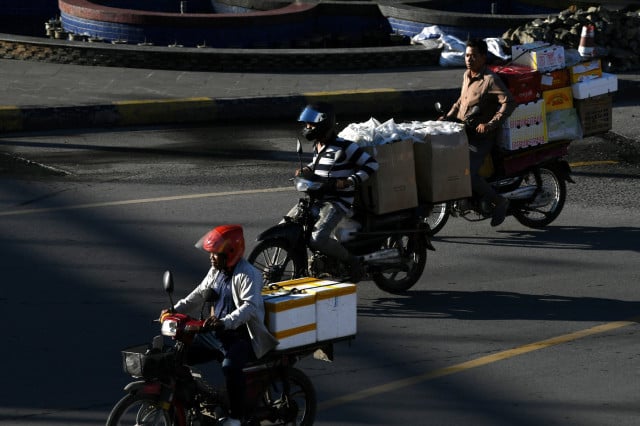 PHNOM PENH – Cambodia's poverty rate has increased by 2.8 percentage points since 2020 due to the COVID-19 pandemic after dropping by about half in the decade up to 2019.
A World Bank report on Nov. 28 says 460,000 people have fallen below poverty income thresholds since 2020.
"Between 2009 and 2019, Cambodia experienced a decade of growth and widespread income gains. Rapid economic expansion, combined with structural change, led to rising wages and higher standards of living," the report says.
The poverty rate dropped from 33.8 to 17.8 percent, with nearly two million people rising above the poverty line. However, the pandemic gave a major setback.
Hong Vanak, director of international economics at the Royal Academy of Cambodia, said many countries had been affected by COVID-19 in most sectors and Cambodia was no exception. Like other nations, Cambodia had established policies in response to the pandemic.
These aimed to raise revenue for increasing government officials' salaries, public welfare improvement, public healthcare services, assistance for vulnerable groups of people, financial aids/loans for SMEs, and agriculture. Development had progressed quickly until 2020.
Even during the lockdown, the government was providing aid for those living in red areas, and although the situation had improved, the government was still providing funds for groups vulnerable to COVID-19, Vanak said.
"Even with the increase by 2.8 percentage points, the government, based on my observation, has never abandoned the citizens, and has been helping with these policies to reduce as well as protect them from falling below the poverty line," he added.
Cambodia was also cooperating with regional and global dialogue partners under trading agreements to attract investors and customers from those countries to Cambodia, boosting economic activities in all sectors, especially tourism, and investments to increase the national income and secure economic growth.
"Especially through ASEAN, as the Chair, Cambodia was actively promoting the country's national products, policies, and initiatives with the purpose of showing the capability of Cambodia to the regional and global partners," he said.
These policies were to help reduce poverty as well as to become immune to difficult situations in the country.
According to the report, the standard of living gaps between rural and urban households has been narrowed by the improvement of living conditions and access to basic services, as well as the transition from low-paying agriculture into better-paying sectors through trade and investment-led economy.
Efforts to speed up structural transformation helped reduce poverty but many households remained vulnerable with few savings or safety nets, Maryam Salim, World Bank country manager for Cambodia, said in the report.
COVID-19 set back progress combatting poverty as employment and wages fell.
The report suggests that Cambodia could consider a range of actions, including targeted cash transfers, steps to strengthening social protection, and investments in health and education.
Related Articles