A Cambodian Writes a Book about People Who Have Helped Shaped Cambodia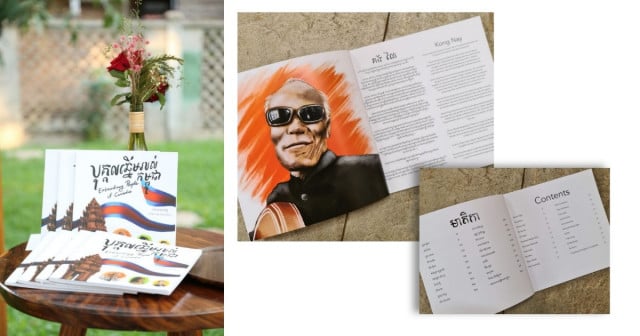 The young author means people to better know their contribution to the country
PHNOM PENH – When Chan Tep Khemrin realized that many Cambodians were unfamiliar with some of the people who have played a leading role in their spheres in the country, he set about compiling information to help fill the gap in their knowledge.
The result is a 56-page book written in Khmer and English by 23-year-old Khemrin. "I wanted to summarize a brief biography [on each one] that is legible and memorable: in short, a biography book."
Entitled "Extraordinary People of Cambodia," His book features short profiles on 20 Cambodians and three foreigners who have left a legacy in their fields since the late 19th century and who should be known and appreciated, he said.
And, since he has a talent for drawing and painting, he accompanied his short profiles with color illustrations. "I have a 17-year-old friend who lives in Phnom Penh and writes poetry books in English," Khemrin said. "I like them but I'm not so good at poetry writing. So, I started writing books instead and combining them with drawings since I like drawing."
Among people featured, he included the late King Norodom Sihanouk who led the country to independence in 1953 and ruled Cambodia in the 1960s.
For Khmer language and literature, Khemrin featured Chuon Nath, a prominent figure in Buddhism and a scholar who compiled the first Khmer dictionary in 1915, which was published it in 1938. There also is the poet Kram Ngoy who wrote "Chbab Laboek Thmey," or law of the new prose; Mao Samnang, known as Rabbit (Tonsay), one of the most influential Cambodian writers who may have written as many as 200 novels and stories for films. Ung Luong, author of the book "First They Killed My Father," is also included in the profiles.
In the arts, Khemrin featured the late Princess Norodom Bopha Devi who was one of the country's star Khmer classical dancers in the late 1960s and early 1970s; the legendary singers of that era Sin Sisamuth, Ros Serey Sothea and Pen Ron; and Dy Saveth who has been a leading actress since the 1960s.
Also featured are chapei dang veng performer Kong Nay; ayay singer Prohm Manh; award-winning filmmaker Rithy Panh; actor Haing Samnang Ngor, who won an Oscar for best supporting role in the film "The Killing Field" about Cambodia in the early 1970s; Vann Nath, an artist who was among the rare survivors of the Khmer Rouge S-21 prison and who painted scenes he had witnessed in this extermination camp.
To represent the field of architecture, Khemrin put the late Vann Molyvann who designed some of the country's landmarks of the 1960s including the Independence Monument and some buildings of the Royal University of Phnom Penh.
In sports, he featured San Kim Sean, a major figure in bokator, and E Phu Thong, the king of Khmer traditional boxing.
Tek Ngoy, a donut businessman in United States, and Aki Ra, owner of the Cambodian Landmine Museum in Siem Reap Province, also appear in the book.
Khemrin put a few foreigners who have contributed to Cambodia, he said. These are Dr. Beat Richner, the founder of the Kantha Bopha hospitals; Hollywood movie star Angelina Jolie; and Scott Nixon, founder of the Cambodian Children's Fund and has helped poor children at the Stung Meanchey garbage dump get an education.
Originally from Siem Reap Province, Khemrin began working on his book in mid-2021, right after graduating from high school in Switzerland. Compiling the book was not easy, he said. Then, his project nearly came to nothing, the work having been rejected by many publishing houses, he said.
But Khemrin was willing to spend his own money to publish about 300 copies. He really wanted Cambodians to be more aware of the contributions the people featured in his book had made to the country, he said.
Since it came out, the book has been well received. "Apart from the wife of the Siem Reap's governor, European and other embassies bought this book as well," Khemrin said. "Foreigners in Cambodia, schools and libraries have also contacted me.
"Sometimes I don't sell but donate books to any organization or library that needs it," he added.
Only about 50 books remained on the market in Cambodia and on Amazon as of May 10.
Khemrin is currently an architecture major undergraduate at Auckland University in New Zealand. Due to the high cost of printing, he does not intend to publish any more copies. Neither does he intend to pursue a career in book writing, he added.
Related Articles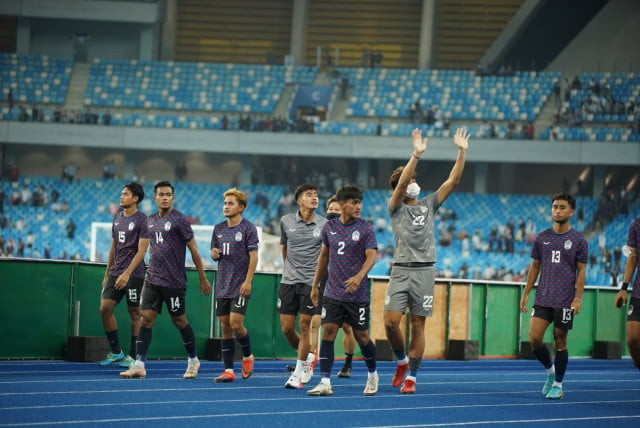 February 22, 2022 5:13 PM