Petanque Players Win SEA Games Gold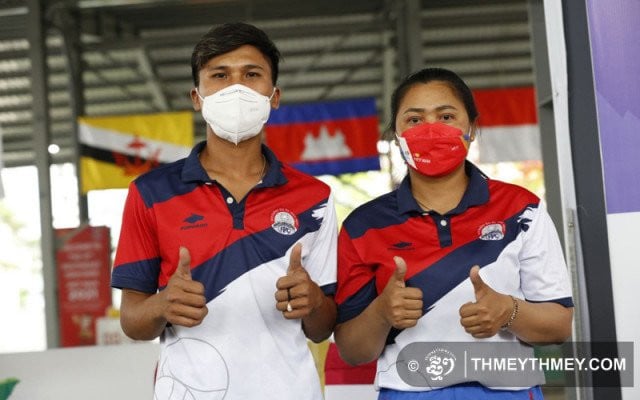 Taekwondo athletes take silver and bronze
PHNOM PENH­ – Cambodian petanque players Sin Vong and Vorng Chantha won a gold medal in the mixed doubles at the 31st SEA Games in Vietnam on Tuesday. It was the country's second gold.
Cambodian taekwondo athletes won one silver and one bronze on the same day.
Sin Vong's success came from accuracy in knocking away opponents' bowls while Vorng Chantha often placed the bowl close to the jack. Vietnamese players missed several chances to knock away the Cambodians' bowls which were nearest the jack. The Cambodian pair won in their category by 13-8.
In taekwondo, Sam Youdeth earned a silver place by defeating Thai Thanakrit Yodrak 34-5 in the 58kg category.
The bronze medal was won by Chun Soklong. Hong Phuc Ly from Vietnam then beat Chun Soklong by 5-21 in the 68kg category.
Cambodia's first gold medal was won on May 13 by kickboxer Toch Rachhan.
Related Articles