PM Hun Sen Bans Gatherings for 15 Days in Phnom Penh and Siem Reap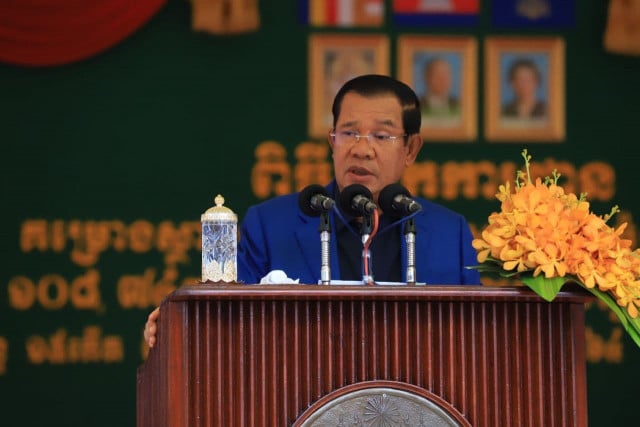 Phoung Vantha
November 30, 2020 8:29 AM
Following the re-emergence of community transmission in Cambodia, Prime Minister Hun Sen has ordered local officials to prevent any gatherings for at least 15 days.
PHNOM PENH--Prime Minister Hun Sen on Monday afternoon (Nov. 30) issued an urgent order to ban gatherings and suspending weddings for at least 15 days. This comes just after the wife of a senior government official tested positive for COVID-19, seemingly without leaving the country.
So far 14 people have contracted COVID-19 in relation to what Hun Sen has requested be called the "Nov. 28 outbreak."
Hun Sen's latest order aims to curb the spread of the virus and apparently came from recommendations given by the Ministry of Health and the World Health Organization.
Phnom Penh Governor Khuong Sreng and Siem Reap Provincial Governor Tea Seiha were requested to "implement this order immediately" by Hun Sen, who has urged people not to go out unless necessary.
Phnom Penh Municipal Court announced it would suspend all trials from Nov. 30, resuming in two weeks on Dec. 14, but said that judges could consider whether or not to conduct hearings in necessary cases.
There was no explanation as to what criteria judges would use to determine which cases would go ahead within the two week cessation.
Related Articles