PM Uses ASEAN Summit to Shore up Partnerships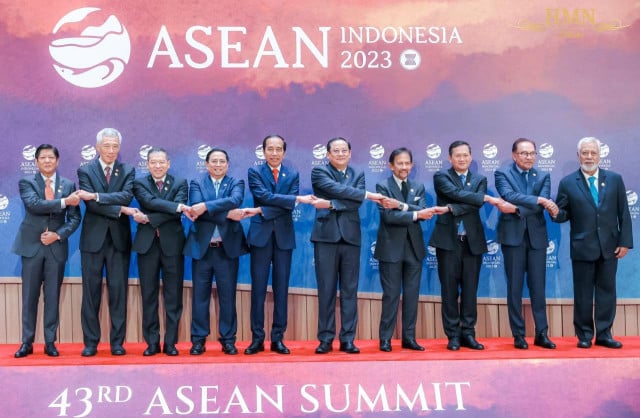 PHNOM PENH – PM Hun Manet sought agreements with ASEAN leaders and international partners at the 43rd ASEAN Summit and related meetings which ended on Sept. 7 in Jakarta.
These included discussions about strengthening relationships and cooperation in all sectors, including socio-economy, trade, agriculture, education, people-to-people connection, industry, military, national defense, and especially the fight against overseas crime and cybercrime.
The PM had a discussion with Indonesia's President Joko Widodo on Sept. 4 at which Manet praised the host country for its hospitality and protocols.
According to the Indonesian News Agency, Widodo said the country was "ready to support Cambodia's food security infrastructure through fertilizer supply and training".
The leaders talked about the Cambodia-Indonesia relationship, particularly in the areas of their economies, trade, human resources and the fight against terrorism and cross-border crimes.
On Sept. 5, PM Hun Manet met his Vietnamese counterpart Pham Minh Chinh and the Loatian PM Sonexay Siphandone during a breakfast session. The three leaders came to conclude five agreements.
Those include continuing to (1) maintain the culture of having trilateral breakfast before major regional summits, (2) solve the remaining problems together, (3) implement the boundary delimitation mechanism between the countries to be completed soon, (4) cooperate in socio-economy, security, people-to-people connection, cultural, and tradition aspects, and (5) enhance relationship and connection of infrastructures and tourism.
Manet further discussed the relationship with the Malaysian PM Dato Seri Anwar bin Ibrahim in the areas of politics, trade, investments, education, energy security and employment.
Manet also sought support from the Malaysian Government on the construction of a submarine power transmission line from Laos towards Singapore, through Thailand and across the Malaysian sea border.
The leaders committed to further combat cross-border crimes and cybercrimes. Boosting trade, Cambodia also encouraged more investments from Malaysia.
During talks with Singapore PM Lee Hsien Loong on the same day, PM Hun Manet was satisfied with the long-term relationship and cooperation in all sectors, especially with the help in national defense, education, technical assistance and training.
The two leaders talked about other potential sectors such as trade, investment, tourism, energy security, health, digital and agriculture.
The leaders also talked about the possibility of Cambodia exporting milled rice and other agricultural products to Singapore and about the submarine power transmission line from Laos.
Manet wanted to learn from the Singapore's experience on national defense, especially related to citizens' military obligations, to which Lee Hsien Loong later agreed to provide technical and training support.
On the same day, Cambodia and the Philippines signed a memorandum of understanding to create a learning portal on potential agriculture, technology agriculture, food security, business models, agri-entrepreneurs, and value chain development; determine business demands to develop trade opportunities and investments in rice and other agricultural products and services; promote research and development of rice; and, enhance the strategies responding to climate change and ensure sustainable Agri-Entrepreneurship environment.
The MoU was signed by Royal Group chairman Kith Meng and Jose Ma A Concepcion III, chairman of the ASEAN Business Advisory Council for the Philippines.
Hun Manet and Philippines President Ferdinand Romualdez Marcos Jr also joined the signing ceremony.
On Sept. 7, Manet met the Philippines President again to discuss trade, private sector development, tourism, education and training, security, national defense, and connectivity in all aspects.
On Sept. 6, Manet and the King and PM of Brunei Darussalam Sultan Haji Hassanal Bolkiah Mu'issaddin Waddaulah exchanged views on the future direction of the cooperation which focuses on national defense, security, education, human resource development, agriculture, and people-to-people-connection.
The leaders agreed to increase cooperation to fight cross-border crime, and to help private sector connectivity through the Chamber of Commerce, and the dialogue mechanism between foreign ministers.
During the meeting with Timor-Leste's PM Xanana Gusmao, PM Hun Manet said Cambodia was proud to have helped Timor-Leste become an official observer state in ASEAN while being Chairman in 2022. He added that Cambodia will support Timor-Leste to become an official ASEAN member in the near future.
Gusmao thanked Cambodia for its support. The two leaders also exchanged views on other potential sectors such as trade, education, agriculture and tourism.
Side discussions with international partners
PM Hun Manet later held a discussion with Professor Klaus Schwab, the founder and executive chairman of the World Economic Forum. The professor said he wanted to increase cooperation in the ASEAN region as well as with Cambodia.
PM Hun Manet welcomed the good intentions and explained the coherence between the agendas of the WEF and the Pentagon Strategy (Phase I) in the development of the private sector, economy, and digital society.
The PM said he hoped the WEF would play a role in boosting private sectors to fulfill their roles even more actively in a public forum between the government and private sectors in November.
PM Hun Manet and Chinese PM Li Qiang spoke of strengthening and expanding cooperation between the two countries. They hoped to further discuss the topics during Manet's official visit to China soon.
On the last day, South Korea's President Yoon Sok Yeol thanked Cambodia for supporting South Korea to be the host of the World Expo 2030 in Busan, while Manet showed his appreciation to South Korea for taking care of Cambodian workers.
The two leaders also agreed on strengthening and expanding cooperation on trade, investment, agriculture, public welfare, national defense, and people-to-people connections.
Related Articles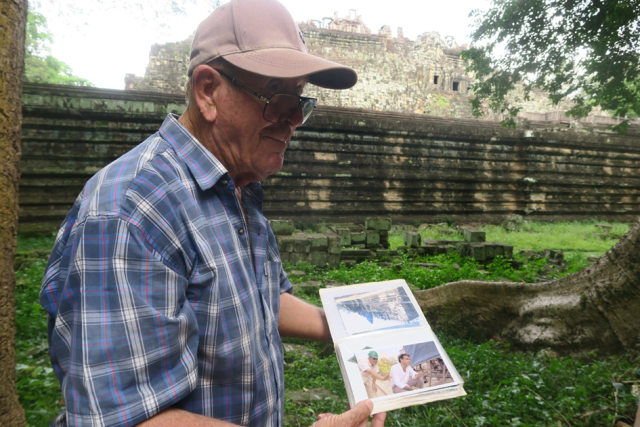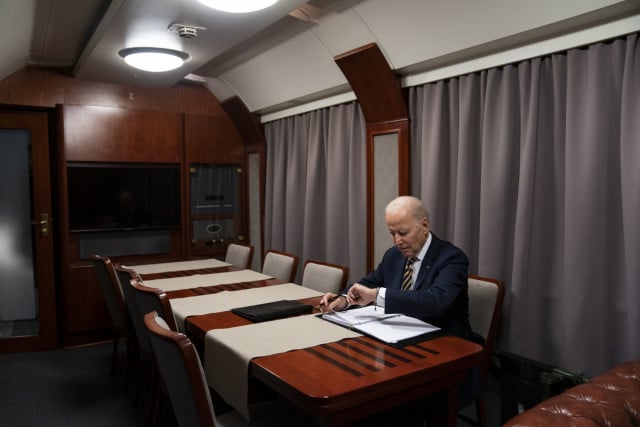 February 21, 2023 2:31 PM