Prak Sokhonn calls for strong measures to stimulate the post-COVID-19 economy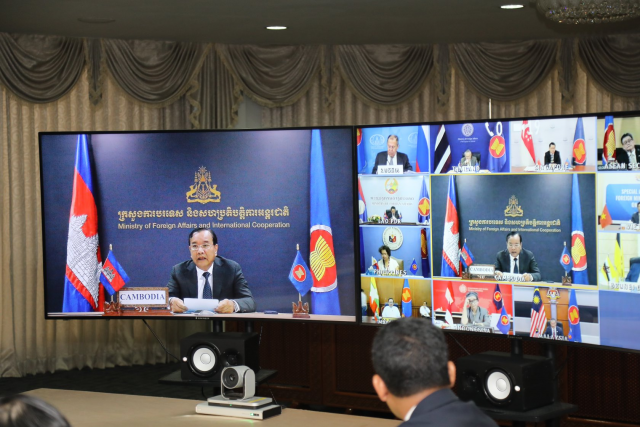 Torn Chanritheara
June 18, 2020 7:38 AM
He was speaking during an online meeting between ASEAN and Russia
PHNOM PENH—ASEAN and Russia can do more to reinvigorate the region's economy through aggressive trade, investment and tourism initiatives as part of the recovery phase from the Coronavirus Disease 2019 (COVID-19), Foreign Affair Minister Prak Sokhonn said on June 17.
Sokhonn made these remarks during a special ASEAN-Russia Foreign Ministers' Meeting on COVID-19, which was held via video conference due to the pandemic, the Ministry of Foreign Affairs and International Cooperation said in a statement on June 17. Since Indonesia is the current coordinator for ASEAN-Russia relations, its Foreign Minister Retno Matsurdi co-chaired the meeting with her Russian counterpart Sergey Lavrov.
As the pandemic has slowed down the global economy, ASEAN countries and Russia have all felt its impact strongly. "ASEAN and Russia can do more to reinvigorate respective economies through aggressive trade, investment and tourism flow as part of the economic recovery phase in post-COVID-19," Sokhonn said according to the ministry's statement.
Stressing that multilateral cooperation is indispensable to combat future pandemics, he said that countries need a more coordinated and collective response based on scientific data and evidence to curb them. "All countries need to have unhindered and timely access to quality, safe and affordable medicines and vaccines as global common goods," Sokhonn said.
According to the ministry's statement, ASEAN and Russia during the conference urged the international community to set aside differences in their political agenda and to act collectively in a spirit of responsibility, solidarity and cooperation in order to support each other in these difficult times.
During a press conference after the meeting, Lavrov said that he and ASEAN countries' representatives had discussed both general and specific measures that must be taken to deal with and prevent the spread of COVID-19 and the consequences of the pandemic in terms of global policy and economy, according to Russia's Ministry of Foreign Affairs.
Lavrov added that countries' representatives had also stressed the need to develop mechanisms for Russia-ASEAN cooperation, and coordinate efforts through international meetings and forums, Russia's Ministry of Foreign Affairs said.
Lavrov also indicated that Russia will continue to assist ASEAN countries to upgrade their medical personnel's skills, share its expertise in preventing and countering infectious diseases, and strengthen contacts between ASEAN and Russian epidemiologists.
"In the final count, this will be a tangible contribution to enhancing the epidemiological safety of the Southeast Asian countries," Lavrov said at the news conference posted at the ministry's website. "This is important for us too considering that, every year, ASEAN countries host millions of Russian tourists."
In a circular on budget planning for 2021-2023, Prime Minister Hun Sen said that Cambodia's economy is expected to decrease by 1.9 percent this year, which is attributed to the pandemic that has led to a huge decline in demand from the country's trading partners.
Related Articles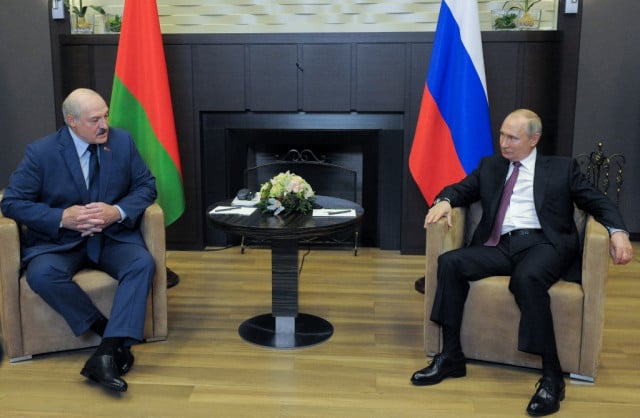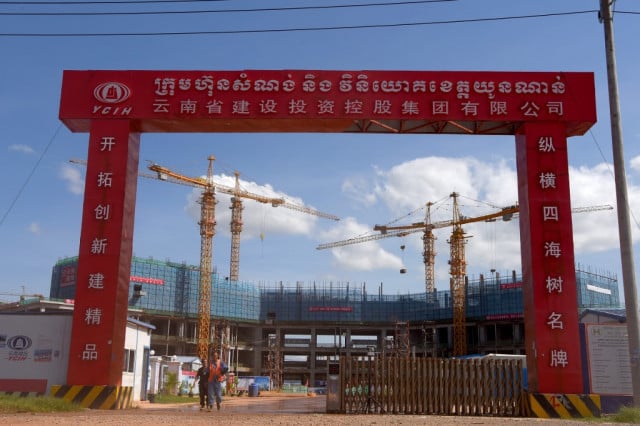 September 21, 2020 3:13 AM