Preah Sihanouk: Seven Chinese Nationals Arrested for Producing Drugs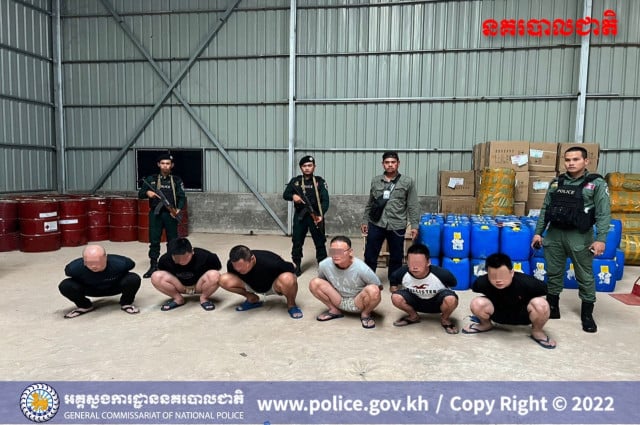 They are being detained in the province's prison
PHNOM PENH – Seven Chinese nationals, who are accused of producing and processing drugs, were arrested by the Preah Sihanouk police.
In Song, spokesman for the Ministry of Interior's Anti-Drug Department said that the operation took place on June 29 and was carried out by the Anti-Drug Department's special force.
These people were identified as Zen Ming Jian, Ling Yan Hong, Chai Yu Zhong, Chen Wei Yao, Chen De Yan and Li Chong Hui and Tsai Cheng Wen. They are Chinese nationals from Taiwan.
He added that the raid took place in two warehouses in two different locations: the first one in village 3, commune 3–Sihanoukville downtown area–, and the second one in Stung Chhay village, Stung Chhay commune, Kampong Seila district, around 96 kilometers away from the city, near the border with Koh Kong province.
The authorities seized 14 tons of chemicals used as raw material to produce drugs, 160 kilograms of drugs, and some equipment. They built a case to the Sihanoukville Provincial Court and detained the alleged drug producers in the provincial prison.
In 2021, 6,308 cases of drug-related offenses were handled by the Cambodian authorities and 13,979 suspects were arrested, while more than four tons of drugs were seized.
Related Articles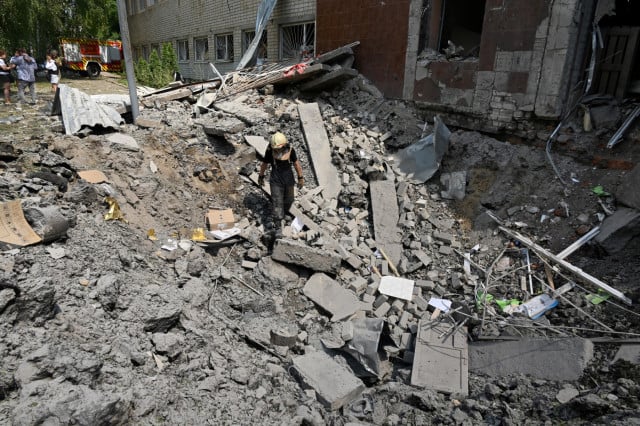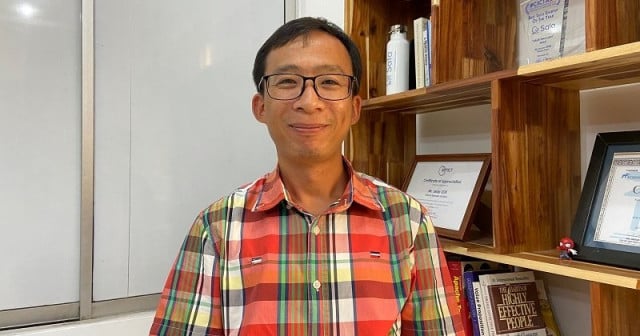 September 6, 2022 2:19 PM