Pregnant Garment Workers Get Ultrasound Benefit Rise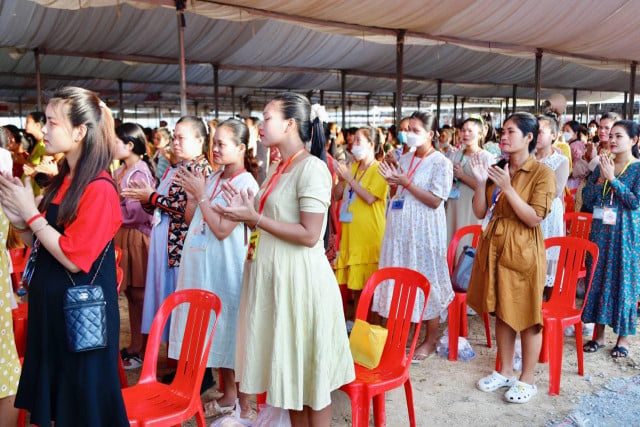 PHNOM PENH – Pregnant garment workers will receive 80,000 riel ($20) for every hospital ultrasound checkup from August. At present they get $10.
Prime Minister Hun Sen announced the start date of the rise when he met 19,000 employees in the Royal Group Phnom Penh Special Economic Zone on May 26.
The cash assistance scheme was announced on May 22 to maintain the health of mothers and babies during pregnancy and until their babies turn two.
The previous scheme applied only to women with the Poor-ID. The new policy applies to all garment workers in the formal economy managed by the Ministry of Labour and Vocational Training.
In addition to the National Social Security Fund (NSSF) benefits, the workers will from August receive $20 for every ultrasound checkup, four times before childbirth, 200,000 riel ($50) during childbirth, and $20 for every healthcare checkup of mothers and babies ten times until the babies turn two..
Pregnant workers or workers with babies under two will have to apply to request access to the financial support scheme.
The Ministry of Labour and Vocational Training and the Ministry of Social Affairs, Veterans and Youth Rehabilitation will work together on the implementation.
The new scheme is an addition to the existing benefits for pregnant workers. With NSSF membership, the workers receive a 90-day maternity leave with a financial allowance of 120 percent of their usual salary.
Seventy percent comes from the NSSF and 50 percent from the employer.
Mothers also receive 400,000 riel ($100) for the birth of one baby or 800,000 riel ($200) for twins. Mothers of triplets receive 1,200,000 riel ($300) from the NSSF, and 5 million riel (around $1,250) from the Prime Minister's own money.
NSSF deputy director-general Heng Sophannarith said there were 55,770 workers, of which 55,682 are garment workers in the formal economy, who gave birth to 56,173 babies, receiving around 22,469 million riel.
Related Articles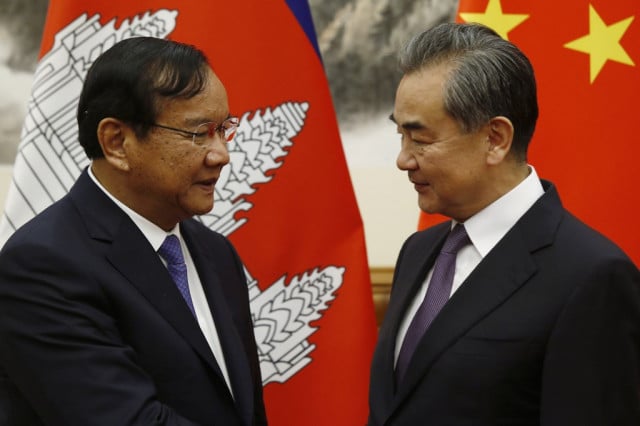 February 15, 2020 6:58 AM
November 7, 2019 12:08 PM