Prime Minister Hun Sen Calls for Increased Efforts against Tuberculosis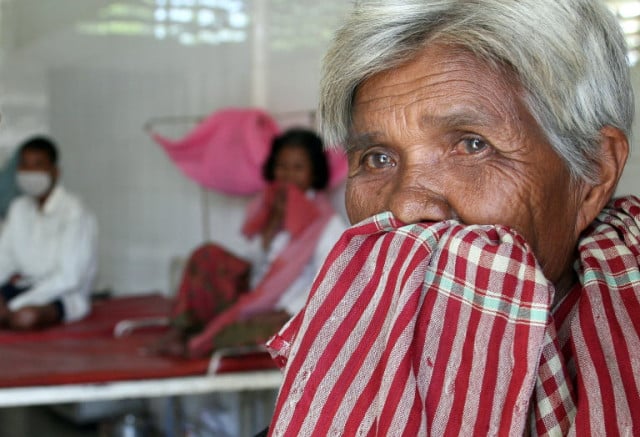 PHNOM PENH — Tuberculosis is still a concern in Cambodia in spite of the progress made, Prime Minister Hun Sen said, urging vigilance and increased efforts to combat the disease.
"Twenty years ago, Cambodia was among the countries with the highest level of tuberculosis in the world," the prime minister wrote in a letter issued to mark World Tuberculosis Day on March 24. "In a short period of time, Cambodia has become the model country regarding efforts to combat tuberculosis."
An estimated 49,000 people fell ill with tuberculosis in 2018, and an estimated 3,500 people died due to this disease, he wrote. More than 500,000 tuberculosis patients were treated and cured, and 400,000 deaths have been averted since 2000.
The death rate due to tuberculosis has dropped from 42 cases per 100,000 people in 2000 to 21 cases per 100,000 in 2021, which represents a decline of 50 percent, Hun Sen wrote.
Moreover, the incidence of new cases has dropped from 579 cases per 100,000 persons in 2000 to 288 cases per 100,000 people in 2021, that is, a 50-percent drop, he wrote.
Four years ahead of schedule, Cambodia has reached goals related to lowering morbidity and mortality due to tuberculosis, Hun Sen wrote. Eradicating tuberculosis is something that very few countries can do, but Cambodia is moving steadily toward this, he said.
"Despite these notable achievements, I think that Cambodia still has a higher rate of tuberculosis morbidity and mortality, with many people still not getting medical care when compared to some countries," he added.
This issue requires to step up efforts to further reduce illness and mortality due to tuberculosis in line with the Sustainable Development Goals of Cambodia and the world, Hun Sen stressed.
"We all need to continue and work together on the issue of tuberculosis," he wrote. "We cannot overlook even a small point."
Cambodia is no longer included in the World Health Organization list of 30 nations with a high tuberculosis burden for 2021-2025.
However, one of the remaining obstacles is identifying cases in the country. A third of suspected cases have been undetected or unreported, according to the National Strategic Plan (NSP) to End Tuberculosis in Cambodia 2021-2030. Numerous children, who are especially vulnerable to the disease, are believed to be among these missing cases. Newborn children of mothers with tuberculosis are at high risk of catching the disease, as are children who live in a household with others who have the disease, the World Health Organization (WHO) said.
As explained in its strategic plan, Cambodia is working toward eliminating tuberculosis by 2035, which involves an overall strategy as this disease is linked in part to malnutrition, diabetes, HIV/AIDS, alcoholism and smoking.
The treatment success rates are very high, ranking among the best in the world at 94 percent for drug-sensitive tuberculosis (2016 cohort) and 71 percent for multidrug-resistant tuberculosis (2015 cohort), according to the National Strategic Plan.
Prime Minister Hun Sen is optimistic that WHO's theme "Yes! We Can End TB" for this year will encourage countries to join hands to increase treatment service and identify TB infection across the world.
About 10 million people get tuberculosis every year. In 2021, 3-to-4 million people did not receive the TB treatment they needed. Tuberculosis claims around 1.4 million lives every year.
Related Articles