Project Teaches Rural Students Agriculture Skills
September 13, 2023 2:53 PM
PHNOM PENH – A vegetable farm project is teaching students and unemployed people agriculture skills in rural areas of Banteay Meanchey province.
Project leader Anya Minko said the aim is to convert vacant land in public schools into farms to benefit students and communities.
"In most public schools in rural areas, there is a lot of vacant land. It's a pity that it is not used," she said.
"There should be agriculture activities to help students and people who need jobs."
The project was established by the Socio-Economic Vision Alliance Organization, partnering with Thailand's Community Development Association and Prime Road Alternative Cambodia.
The organizations provide vegetables varieties, tools, modern agriculture training, budgets and markets in the Santepheap and Samaki Meanchey primary schools in the province.
Through these activities, students broaden their knowledge of agriculture, use creativity, work in teams and make profits from the vegetables they grow.
The project also welcomes older people who are unemployed to join in the learning activity for free.
"Agriculture skill is important because students in provinces can make a living out of it if they have difficulty finding jobs in the city after graduating from university," she said.
"We also won't leave old people behind, because most of them are unemployed, therefore, they can participate in the activities in these schools to learn the skill and use it to earn."
Hope for continuity of activity
The project will last two more years. Anya, however, wants the students and teachers to keep going and share the skills with other people after the project ends.
She hopes agriculture development and educational system reforms will be approved for the schools in rural areas to help reduce poverty.
Anya encouraged other companies or organizations to provide support for the public schools to create these agriculture activities nationwide.
Vegetable farms in rural schools have been successful in Thailand, where 240 schools are involved. However, only two primary schools in Cambodia are taking part in the SEVA project.
Having run the project for six months, Anya said the students are satisfied with the activity because, aside from studying in classes, they can participate in growing vegetables.
The next vegetable farm project might be established in Kampong Cham province, she said.
Originally written in Khmer for ThmeyThmey, this story was translated by Meng Seavmey for Cambodianess.
Related Articles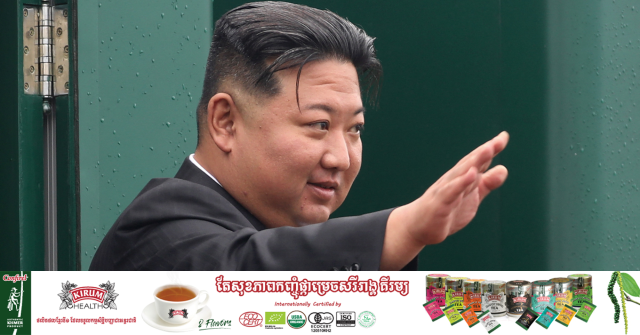 September 17, 2023 10:00 PM
September 29, 2021 11:53 AM