Opinion: Promoting Peace and Prosperity in the Indo Pacific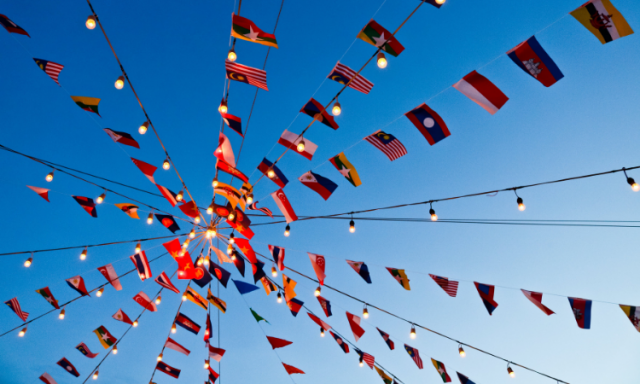 The positive roles of ASEAN, Australia and India
In recent years, more and more interest has focused on the Indo Pacific. Prominent players have come up with their own frameworks and strategies for the region. Three of these are ASEAN, Australia and India.
While different in details and strategic standpoints, the three share, among other things, the common desire for peace and prosperity in the Indo Pacific, as expressed in their strategic documents.
This is understandable, given that they have shared concerns on regional challenges that have broader strategic implications for them specifically and the region as a whole.
At this challenging time, it is important that the trio step up their collective efforts to play positive roles in managing key regional issues to further promote peace and prosperity in the Indo Pacific.
ASEAN, Australia and India have many common challenges. Key ones include:
First, the US-China rivalry has been a cause of concern for all three. The increased intensification of competitions between the two superpowers has become more and more confrontational, spanning political security, diplomacy, trade, defense and technology. Washington and Beijing have become more hostile towards each other and have regularly traded insults.
Such rivalry has become a deeply concerning issue for many parts of the world, particularly the Indo Pacific region where this trend of unhealthy competition between the US and China is displayed on a near-regular basis.
More concerningly, the US-China rivalry in the Indo Pacific is dangerous as it involves tendencies between the two to have fixed views on regional issues including how the region should be run in general, and how issues such as the Mekong, the South China Sea, the East China Sea, cross-strait issues and the Korean peninsula should be addressed in particular.
With their massive military and economic might, any fixed differences on regional issues between the US and China could lead to strategic miscalculations that might result in all-out armed conflicts if not managed properly.
Second, the decline of multilateralism has been another major challenge. While this phenomenon has not been new, multilateralism has increasingly lost its teeth in recent years.
Regional and international bodies such as ASEAN and the UN have faced difficulties in finding effective actions to address issues such as the Myanmar crisis, Russia's war in Ukraine as well as other armed conflicts and humanitarian crises in many parts of the world.
In many of these cases, many responsible members of the international community have shown commitments to address these issues on the basis of international laws and norms, but with no avail.
Questions, therefore, should be asked why this is the case and what should be done to reform multilateral bodies and restore confidence in multilateralism. Whatever the answers might be, ASEAN, Australia and India should, in terms of words and actions, aspire to be strong proponents for multilateralism.
Multilateralism, imperfect it may be, is still a far more viable option for the trio in helping maintain peace and prosperity in the region than other options, especially the one where "might is right".
Another key challenge is finding ways to prepare for the post-Covid-19 era. For two years, Covid-19 has negatively affected the world, costing millions of lives, changing ways of living, and putting strains on political, economic and social fabrics of many countries. Indo Pacific is not an exception to this, as much so to ASEAN, Australia and India.
Recovery from a pandemic on such a scale will not be an easy task, and will require well-coordinated combinations of national, regional and international efforts. Some priority efforts should be to boost vaccination rates in the region, discover safe ways for countries in the region to reopen their economies, and strengthen the regional preparation system to prepare for future pandemics.
To further promote the common desire for peace and prosperity in the Indo Pacific, it is important that ASEAN, Australia and India should be active in joining efforts to address these regional challenges and beyond.
The trio should each have more comprehensive strategic views on their regional interests. Their views should look beyond their domestic glance to take into account their long-term interests. Therefore, in the short term, they should concretely operationalize their written strategies and put them into practice to bring real deliverables on the ground that are helpful to managing peaceful relations in the Indo Pacific.
In the medium and long term, the three should actively seek consultations with each other to come up with strategies that are more coordinated and synergized between their respective national interests and regional interests.
Amid the rivalry between the US and China, ASEAN, Australia and India should continue to constructively engage with the two superpowers. The trio should not attempt to pit any superpowers against one another.
Given ASEAN's position, the regional bloc can serve as a mediator to bridge gaps of trust between the US and China to encourage them to identify and establish rules of engagements and de-escalations in their issues of mutual concerns in the region.
This can only be done if Washington and Beijing agree to ask ASEAN to do so and ASEAN agrees to take up this challenge. Australia and India should support and encourage ASEAN to undertake this positive mediating role.
ASEAN, Australia and India should continue more works in place to support and strengthen multilateralism. The three should try to find a common voice among themselves on various issues in international forums and work jointly to gather support and resources in order to address those issues.
The trio should also be bold in taking up challenges to lead efforts in reforming various international institutions to make them more responsive to issues of mutual concerns. While this is a long process and requires a lot of resources and patience, it is important that the three start the process.
The three should also be proactive in discussions to prepare the region for the post-Covid-19 era. Among other agendas, the trio should advocate establishing a more resilient regional protection system for future pandemics.
More attention should be paid to protocols for intra-regional cooperation on the healthcare sector, establishing a regional pandemic data and information exchanging center, supporting healthcare investments and strengthening the implementation of a more comprehensive social security system, especially in less developed countries in the region.
Him Raksmey is a Research Fellow at the Cambodian Institute for Cooperation and Peace (CICP). He is also a Lecturer at the Department of International Studies, Institute of Foreign Languages, Royal University of Phnom Penh. The expressed views are those of his own and do not represent those of his affiliations.
Related Articles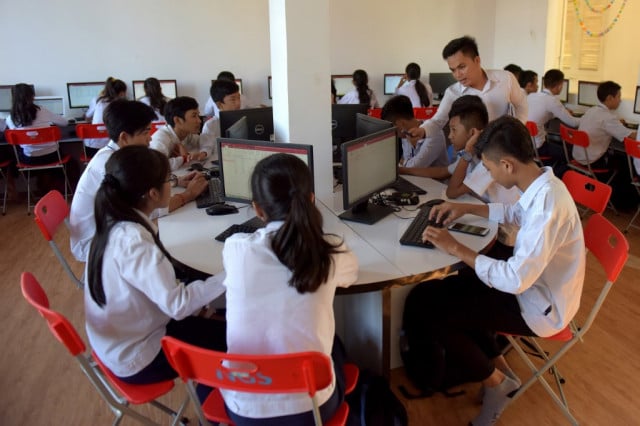 September 16, 2020 8:06 AM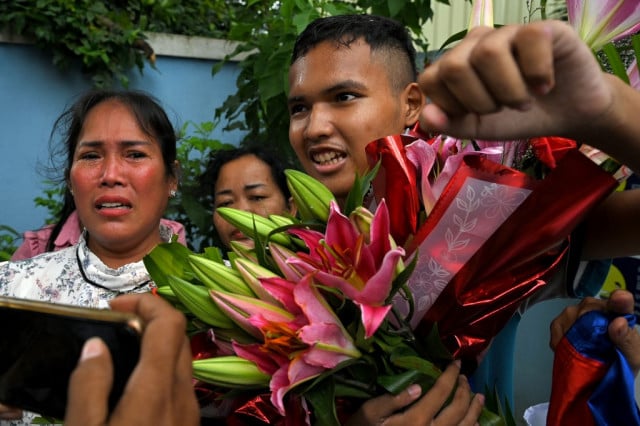 November 11, 2021 4:54 PM