Pursat Province: A Wealth of Agribusinesses and Tourism Features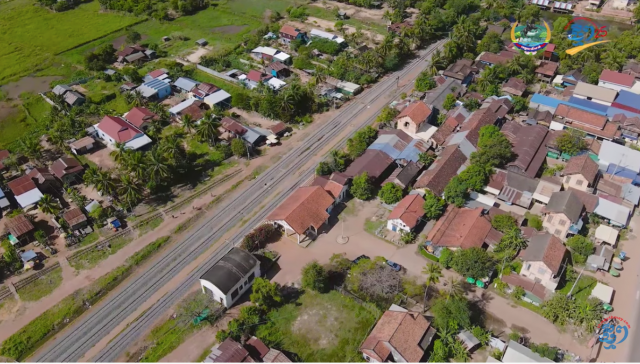 Ky Soklim
January 9, 2021 9:58 AM
Spreading from the Tonle Sap Lake to the Cardamoms along the Thai border, this province has a rich and diversified economy
Pursat has what other provinces do not.
This province may have a great many things that other provinces have but, here, they are combined in one area with cultural tourism, nature, history and agribusinesses. Positioned in the northwestern part of the country, this province, with its 35 tourism destinations, offers visitors a striking landscape that looks straight out of an acrylic painting on a smooth piece of canvas.
Located around 200 kilometers from the capital city Phnom Penh, Pursat is one of Cambodia's provinces that share a border with Thailand. Established in 1907, its population now nears half a million people. With its old and the new potentials combining over the years, Pursat has become much more than a pass-through for travelers. The province has been transformed and is now the focus of investments with its accommodations and travel features for both local and international visitors.
Pursat Province is considered a center for nature tourism with a mix of agriculture, culture and history. This northwestern province combines a variety of attractive geographical terrains such as deep valleys, gently flowing rivers, huge waterfalls, lakes, streams with wildlife as well as man-made elements such as agricultural tourism sites, archeological sites and Cambodian as well as ethnic-minority villages.
One of the most special things about this province is that it spreads from the Tonle Sap Lake with its flatland to the Kravanh, or Cardamom, mountain range with its smaller lakes. Furthermore, the commune of O'Soam in the mountain range registers quite chilling weather between the months of November and January.
This climate that turns cold at some times of the year may provide the opportunity to transform the area of O'Soam into a fruit agritourism destination in the near future. But more than an agritourism site, Pursat Province has the potential of being an area where agribusinesses can become even more prosperous. With its advantageous climate, this province has the capacity to produce year round agricultural products to be distributed in other parts of the country. In the near future, the Province of Pursat may be considered a center for agribusiness and tourism.
Beside its nature riches, Pursat Province also has features that reflect the country's cultural history. According to a report of the Ministry of Culture and Fine Arts, the province is home to three monuments whose structures were damaged over the centuries, 17 hills linked to the country's history and 10 ancient pagodas.
All in all, Pursat Province has a wealth of striking cultural, historical and natural features.
More than just having nature tourism potential, Pursat Province has a diversified local economy ranging from agriculture, handicraft and light-industry to tourism, electricity production and commerce.
Related Articles