Ream Naval Base to Host Japanese Navy Ships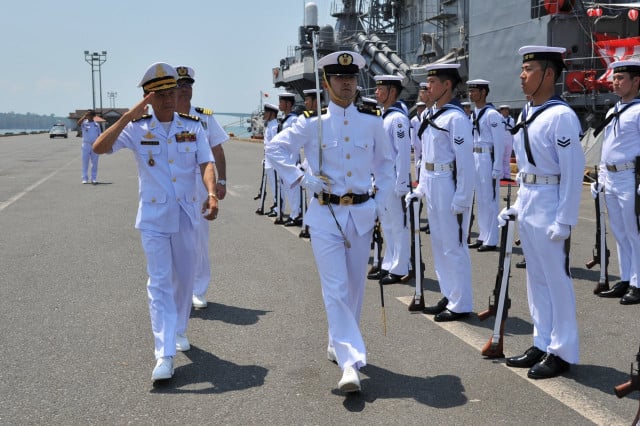 PHNOM PENH – The Ream Naval Base, located in Sihanouk province, will host a few ships from the Japanese Maritime Self-Defense Force (JMSDF), the official name of the Japanese Navy.
Speaking at a press conference on Nov. 13, Prime Minister Hun Sen confirmed there would be another visit of Japanese Maritime Self-Defense ships, after the first visit already took place in March 2022 in Ream.
The year 2022 is the year of bilateral cooperation between both countries' Army Self-Defense Forces, and it also marks the 30th anniversary of Japan's peacekeeping operations in Cambodia.
Nevertheless, no date has been announced for the second visit of the Japanese Navy ships. The number of vessels docking in Ream still has to be disclosed.
"Cambodia and Japan are cooperating with each other to allow Japanese Maritime Self-Defense (JMSD) ships to dock at the port; though, it will be only a general visit," Hun Sen said.
On Nov. 12, Prime Ministers Hun Sen and Fumio Kishida held a bilateral summit, as part of the ASEAN summits, to talk about the relations between the two countries, as well as the regional and international geopolitical contexts.
During the discussion, Japanese PM Kishida said Japan wants to continue sending vessels of the Japanese Navy to Cambodia's Ream Naval Base, to promote bilateral cooperation and goodwill training.
According to Chum Sounry, a spokesperson of the Cambodian Foreign Affairs Ministry, Kishida had already formulated his wish to send warships to Cambodia during the funeral of the late former Japanese Prime Minister Shinzo Abe, on Sept. 27. Hun Sen reportedly already gave his approval.
"The Ministries of Defense of both countries will discuss in detail about carrying out the agreement reached between both leaders, including the date, the number of ships, and the duration of the visit," Sounry said.
Chhum Socheat, National Defense Ministry's spokesperson, could not be reached to provide further information.
While accepting the Japanese PM's request, PM Hun Sen clarified that the Ream Naval Base is not only open to Japanese ships, but also to other countries' navies.
In addition, he specified that the possibility to dock at the naval base is not only for courtesy visits but could also be for military maneuvers or training against terrorism.
Ream Naval Base has been under scrutiny from foreign nations and organizations after allegations it could be used by the Chinese People's Liberation Army as Beijing is renovating and expanding the Northern part of the base. Both Cambodia and China have strongly denied such claims.
Related Articles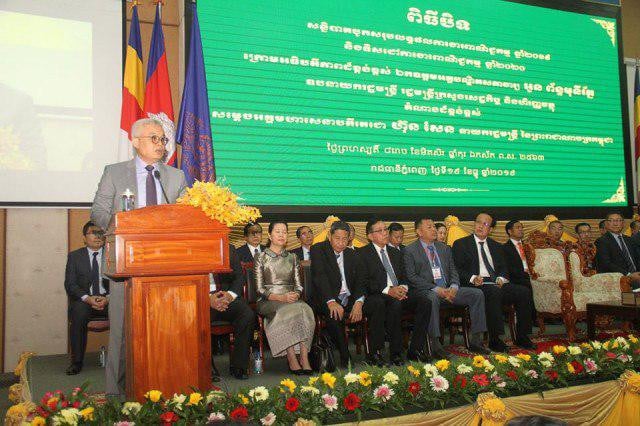 December 20, 2019 12:57 PM