Sar Kheng announces new helmet crackdown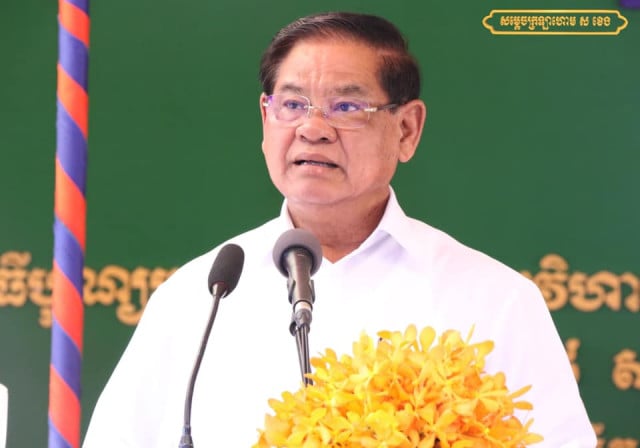 Drivers will have to use 'any possible means' to get helmet before police let offenders resume journey
PHNOM PENH - Interior Minister Sar Kheng has announced new measures against motorcycle drivers without helmets to reduce casualties in traffic accidents.

"Our police have the authority to stop them from continuing to travel," he said Saturday.
Offenders will have to "use any possible means to get helmets first" before being allowed to travel.
Sar Kheng said, however, that police would not confiscate the motorcycles of drivers without helmets. "The measure is not harsh for motorcycle drivers as it aims to protect their lives," he said.
The Ministry of Interior says the number of traffic accidents in the first quarter of 2019 nearly tripled from a year earlier. The number of deaths rose seven percent to 513 in the same period.
Related Articles