Scrap Curbs on Internet Freedom, Government Urged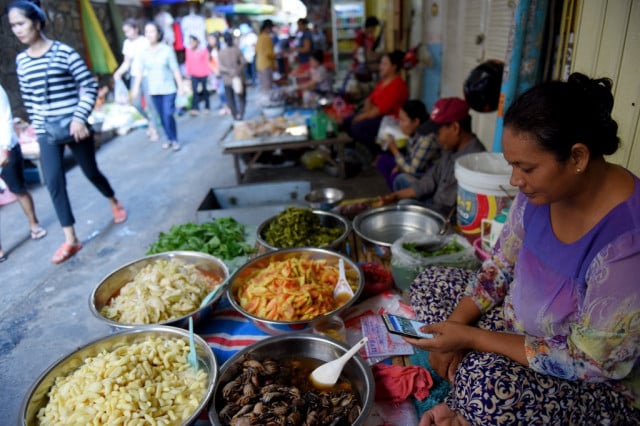 September 2, 2021 6:50 PM
Report describes climate of fear and self-censorship
PHNOM PENH--A new report on internet freedom calls on the government to reform and repeal draconian laws to create a more open and healthier use of the internet.
The report titled "The Internet Freedoms in Cambodia: A Gateway to Control" was launched on September 1 and says internet freedoms have been restricted by laws, regulations and authorities' attempts to create more legal tools.
During the launch, Asia Centre director James Gomez said good progress had been made on internet connectivity and access over the past 12 years. However, growing constraints hamper internet freedoms, including affordability and repressive existing and draft legislation.
"Our main takeaway is that self-censorship is omnipresent, broadly in terms of political expression and increasingly in terms of online expression," Gomez said.
"And it arises from the culmination and solidification of fear from prosecution, arrests and incarceration over the last year as the laws get tighter and tighter and especially around the internet."
Aspects undermining internet freedom include the use of the Penal Code, telecommunication laws, Inter-Ministerial Prakas No. 170, the National Internet Gateway (Sub Decree) and the draft law on cybercrime.
"Across these laws, what is key is the power the state gives itself and its officials to monitor and surveil and provide service data on its users," Gomez said, adding that users' privacy and data are not respected, leading to fear among people.
This creates self-censorship in which people refrain from posting content, including their opinions while choosing to consume online content privately.
They also stop accessing political content to avoid taking part in political discussions and debates online.
The Cambodian government approved the sub-decree on the "internet gateway" on February 16. This gives internet service providers a year to redirect all Cambodia's internet traffic through the National Internet Gateway, raising concern among industry experts as it will affect connectivity and internet speeds across the country.
In his welcoming remark, Vitit Muntarbhorn, United Nations Special Rapporteur on Human Rights in Cambodia, said the report could send a strong message of caution when it comes to the law and regulations regulating internet freedoms in Cambodia.
He suggested that it was important to look at the report in the context of power relations, specifically monopolization of power, which may be taking place or have taken place in the country.
"That is why the single gateway decree is extremely questionable as it might add to the accumulation and monopolization of power, which might be sadly detrimental to rights and freedoms in this wonderful country," he said.
Repealing Laws that Suffocate Internet Freedoms
As the existing laws and regulations harm internet rights and freedom, the report provides important recommendations to ensure that these freedoms will be improved and protected.
Among these, it calls for the National Internet Gateway sub-decree to be suspended. It says the draft law on Cybercrime Law should be suspended or amended to comply with international standards.
"Many countries, including Myanmar, drafted cybercrime laws to target fake news and give more power to monitor and ask ISPs to provide users' data. But they stalled them because they are no longer effective for their political purposes," he said.
He added, "They prefer a one-stop to switch off the top and monitor you all in one place. That is why we are seeing the internet gateway and we call for the straight repeal of the draft law."
Muntarbhorn agreed that the government should suspend draconian laws, including those on potential cybercrime law and the internet gateway. He said reviewing and reforming these not-so-good laws is needed to guarantee the fundamental freedoms and rights of the people.
The expert called on the government to lead the way to become a party to the Budapest Convention on Cybercrime.



"Avoid the generality when it comes to enacting law, and go for laws which are transparent and which have specifics which comply with international law," Muntarbhorn said.
"Cambodia, lead the way this coming year [as ASEAN chair], and get them on board to sign up for the Budapest Convention."
Asked if more practical actions can be taken in addition to recommendations offered by the report, Gomez said it is important to speak up more about data protection and privacy laws to lessen the fear and self-censorship.
"That will help independent oversight on the actions of officials, to monitor inter-sharing between ministries and being used for political purposes," Gomez said.
Technology companies also need to do more, including calling out misinformation being put out by officials and individuals.
"So, we need to hear more from technology companies and hold them accountable."
Tolerance for Diverse Opinions
In the same address, the human rights rapporteur raised concern over the shrinking space for political and civic engagement, pointing to the rising number of court cases against political oppositions and human rights defenders, especially environment activists.
The overuse of incitement laws, particularly the criminal code to mute critical voices, which goes against international standards, remained a grave concern.
"So, what is a concern is a shadow of criminalization hanging over the exercise of rights and freedoms. When people are saying something, just to invite tolerance and understanding, and yet they are viewed with animosity and antipathy from the authorities," Muntarbhorn said.
He urged the government to drop court cases against those simply expressing their opinion.
"Let's be a bit more open-minded and more tolerant of what is conveyed and not so heavy-handed in terms of judging a variety of opinions. Please open up to some diverse opinions," he said.
Related Articles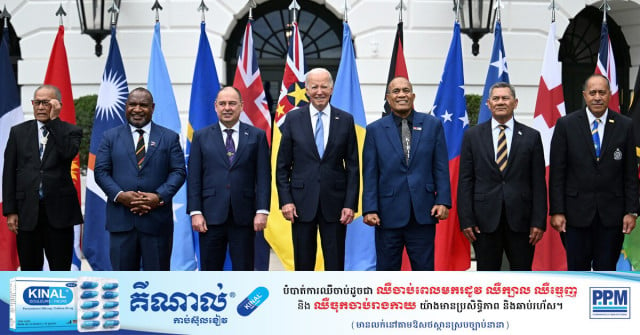 September 26, 2023 11:58 AM