SEA Games Pageantry to Promote Cambodia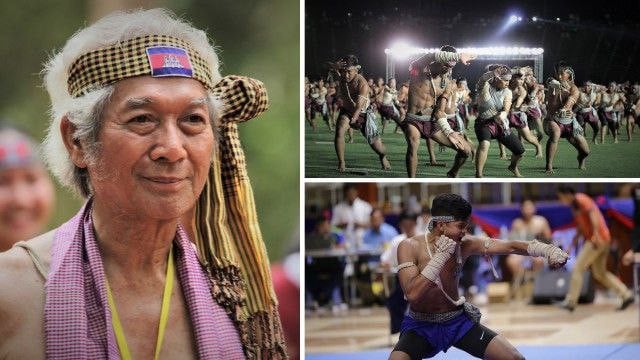 Production aims to lure visitors to sports tournament
PHNOM PENH–Cambodia is preparing a 12-minute cultural performance for the closing ceremony of the 31st SEA Games on May 23 in Vietnam.
It will serve as a magnet to attract Southeast Asian countries to the 2023 SEA Games in Cambodia.
Vath Chamroeun, secretary-general of Cambodia's National Organizing Committee for the Games, said Cambodia will receive the SEA Games flag from Vietnam at the performance.
"We will do our best to promote the performance," he said. Management had run through the preparations many times.
Chamroeun said the artists, athletes and rest of the cast will rehearse together for a month before leaving for the closing ceremony. The video production and broadcast of the Cambodian team must be consistent and show the team at its best.
Senior professionals from the Ministry of Culture and Fine Arts have contributed to promoting the show.
Chamroeun said it was most important for the welcoming performance at the SEA Games in Cambodia to highlight the progress of Cambodia and its major tourist destinations.
The performance was very thorough, especially in the flag-giving ceremony and receiving the flag from Vietnam to the SEA Games in Cambodia, with the participation of senior officials, especially Tea Banh, the Deputy Prime Minister and chairman of the Cambodian organizers, who will receive the flag.
The performance features a dance featuring the logos and symbols of the 2023 SEA Games with the motto "Live in Peace" along with a welcome song from all Southeast Asian countries and a bokator performance representing Cambodia's identity.
Related Articles