Second Episode of my Journey's Travelogue: Let the Road Trip Begin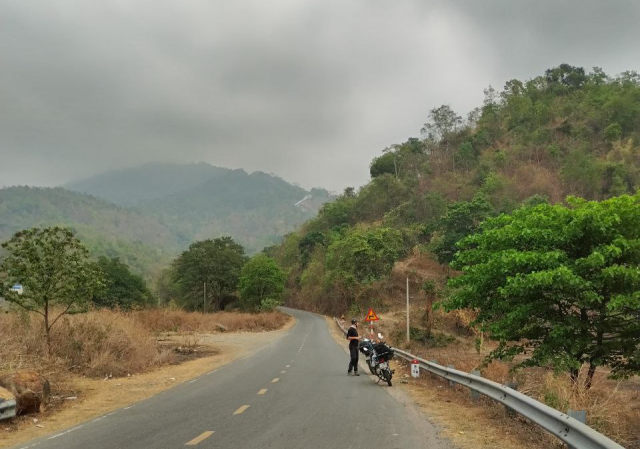 Nicolò Tissier will travel across South-East-Asia for 3 months, during which he will write a weekly chronicle, in the form of a travelogue about his travel experience. A few weeks after the first episode, here's Nicolò's second story. It arrived later than expected due to a misadventure he's about to tell.

The arrival to Vietnam went very smoothly, by taking a direct bus from Phnom Penh to Ho Chi Minh City. Crossing the border was just as easy: Citizens from many European and Asian countries have a visa exemption of 15 to 30 days to stay in Vietnam.




My friend Tom and I stayed for two days in former Saigon, which center appears to be a hotspot for backpackers and party people.

The main goal of our stop in Vietnam's South main city was to buy motorbikes for the first part of our trip. Ho Chi Minh City is the departing point for many travelers and buying a bike in the metropolis appeared to be really easy.

There are plenty of sellers and offers. One just has to post a message on one of the many Facebook groups made for this purpose, and one seller will reach out quickly.

This is how we met a local seller named Chu. He offered us to check different second-hand bikes so that we could choose the one that fits us the best. Common prices usually are between $300 and $350.

I took a semi-automatic bike, and Tom a manual one.




We then left the city towards the coast where we slept in a homestay next to the lovely fisherman village of Mu Nie, next to Phan Tiet, about 180 km East of Saigon.

After we spent some time on the seashore, we went on a five-day road trip through the inland countryside. Following national roads heading North led us through a variety of astonishing landscapes, made of hills, mountains and paddy fields.

While on paper the route is a national road the whole way through, marked in yellow on Google Maps – which indicates it is one of the country's main roads – its size actually fluctuates greatly: At some point a large highway, it then becomes a narrow mountain road that winds between steep hills only a few kilometers away.

The gap between the virtual and reality led me to a personal thought: In the modern era of travel, Google Maps has replaced all kinds of other maps. Despite a little nostalgia (somehow artificial because I didn't experience it) for the old printed maps so often described in the old travelers' tales, I must recognize Google's usefulness.




The maps from the American firm are made even easier to get access as it has become incredibly simple to find a cheap SIM card in perfect working conditions. And Vietnam's very good 4G coverage does the rest, allowing us to know exactly where we are at any moment in time.

This accessibility put phones at the top of the list of the most important tools for travel.

Indeed, our smartphones provide another option that turned out to be essential: Translation apps!

I am amazed by how much and well Vietnamese people use them. A lot of them use such apps since the very beginning of any conversation, which makes communication a lot easier.

Unlike people in big cities or in tourist spots, like Ho Chi Minh City, which are used to seeing foreigners, residents of rural areas are still unfamiliar with it, and somehow impressed to see strangers far away from the beaten tracks. You can tell they are surprised at first, but most of the time their curiosity turns into kindness very quickly.

Wooden tobacco pipes, Cau May … and traffic accident

Along the way, I noticed some typical Vietnamese objects that are ubiquitous in the country: Many Vietnamese still use wooden pipes to smoke strong local tobacco, very fragrant. And a few meters away, kids and grown-ups would spend hours playing with Sepak Takraw ball, also called Kick Volleyball in English and Cau May in Vietnamese, just like you can regularly see people playing the game in Cambodian streets.




But after one week of riding the Vietnamese roads, as we were approaching the coastal city of Hoi Han, an unexpected event happened.

As we were going down a small mountain road, my motorbike's brakes started malfunctioning. Despite being aware of the delicate situation I was in, and trying my best to come out of it unscathed, a damaged turn on the road, full of gravel, sealed the fate of my road trip.

As I was turning, my front wheel got stuck in the gravel, which caused the motorcycle to fall, with me on it.

Be reassured, I got no bone broken in the accident and came out with only minor injuries. But the fall was quite a shock.

Fortunately enough, a local health center was close by. My friend and some people passing by brought me to it. There, a nurse provided me with first aid and disinfected my wounds.

After recovering from the shock, I realized how lucky I was not to be in a more serious condition. My motorbike didn't have the same chance: Reduced to pieces during the accident, it was no longer usable to go any further.

While this means the end of the road trip for me, it doesn't mean the end of the journey. Far from it.

We took Tom's bike to reach the nearest city with a decent hospital, where I stayed for a few days, to rest and heal.

Despite the accident and the fear it caused, we feel lucky and fortunate. Even though the road trip is over, the travel will continue, in different ways and meanings.
Related Articles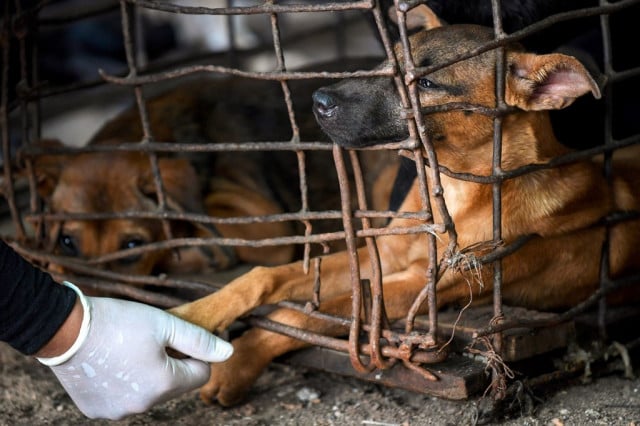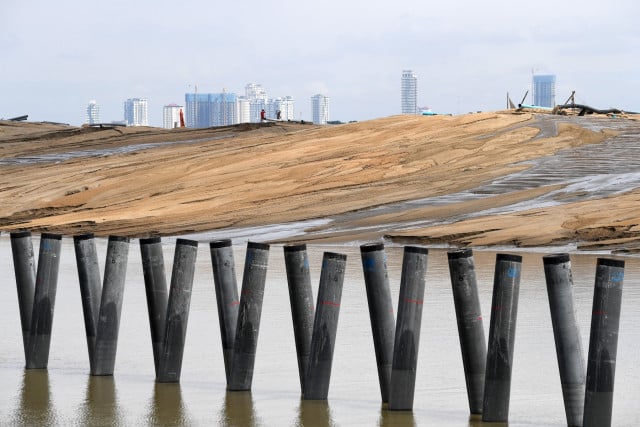 January 22, 2023 10:00 AM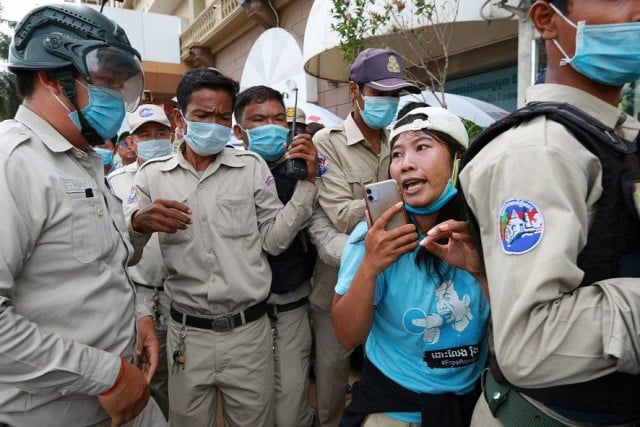 September 11, 2020 1:52 PM