Seoul spy agency raids labour group over suspected N. Korea ties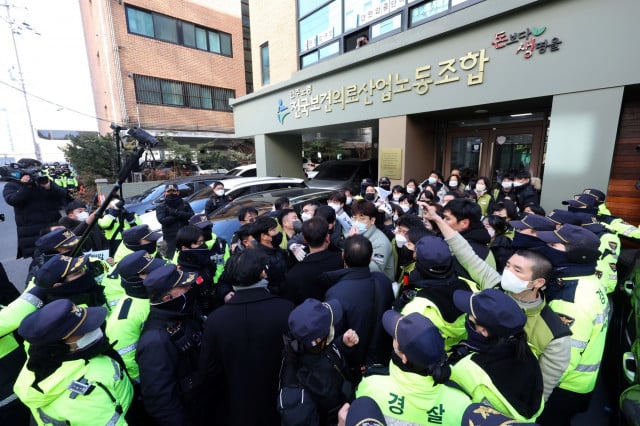 Seoul, South Korea -- South Korea's spy agency on Wednesday raided the country's main labour union group, saying it was part of a years-long investigation into whether some members had illegal links to North Korea.
Seoul remains officially at war with its nuclear-armed neighbour, and under its controversial National Security Act, possession of publications or other materials produced in the North can be a criminal offence.
Officials from the National Intelligence Service and the police raided the office of the Korean Confederation of Trade Unions in central Seoul, saying some of its members were suspected of having "ties with North Korea", the spy agency said.
"We and the national police agency have been carrying out our own investigation into the suspects' alleged ties with North Korea for several years," an official from the spy agency told AFP.
"Based on the evidence obtained in the process, we judged that a compulsory investigation was necessary, and we went ahead with the raid after the court issued a search and seizure warrant," he added.
The KCTU termed the raid "barbaric", accusing Seoul's conservative administration of "conniving" to target the labour organisation.
As one of the country's largest umbrella union groups, the KCTU was linked to recent strike action by some truck drivers, whose union falls under the KCTU.
President Yoon Suk-yeol last month ordered striking drivers in the fuel and steel sectors back to work, threatening jail time or fines, prompting them to end the weeks-long action.
The National Security Act, which dates back to 1948, blocks ordinary citizens from accessing most North Korean-produced content, including its official Rodong Sinmun newspaper.
It has been widely criticised, including by the United Nations, which says it is a "seriously problematic" challenge to freedom of expression in the South.
Thousands of people -- including labour activists -- were imprisoned under the law by the military governments that ruled the South for decades, often accused of engaging in pro-Pyongyang activities or spying for the North.
But the law remains on the books, and just last year two South Koreans, including a serving army captain, were arrested on charges of stealing military secrets for a suspected North Korean agent who allegedly paid them in cryptocurrency.© Agence France-Presse
Related Articles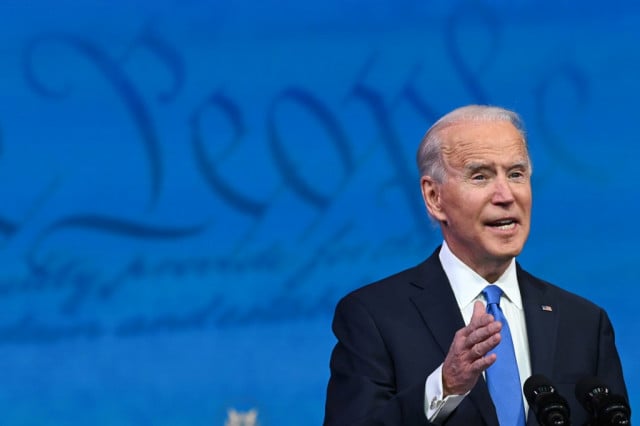 December 15, 2020 1:33 AM