Seven Returning Migrant Workers Test Positive for COVID-19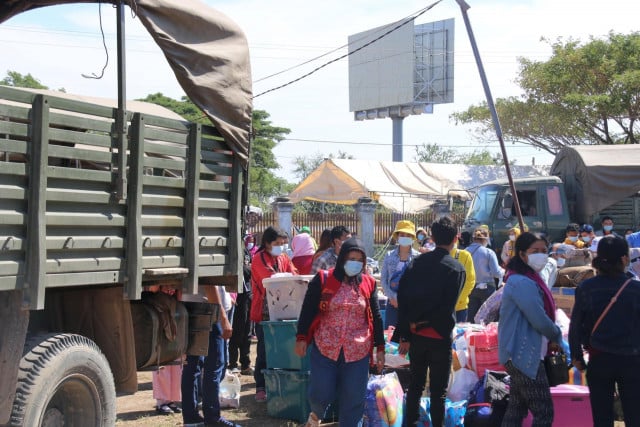 Phoung Vantha
January 20, 2021 5:44 AM
Upon arrival in Cambodia from Thailand, a further seven Cambodians have tested positive for COVID-19 bringing the total number of returning migrant workers who have contracted the virus to 77.
PHNOM PENH--Cambodia Wednesday (Jan. 20) confirmed seven more COVID-19 cases involving Cambodian migrant workers returning from Thailand, according to the Health Ministry.
Arriving on Jan. 6 was a 29-year-old man and a 28-year-old woman, both residents of Banteay Meanchey Province. Another three residents of Banteay Meanchey Province—a 30-year-old man, a 23-year-old woman and a 26-year-old woman—arrived on Jan. 17, accompanied by a 30-year-old man and a 28-year-old who were both from Takeo Province.
All seven are now being treated for COVID-19 at the Banteay Meanchey Provincial Referral Hospital.
Meanwhile, six Cambodians have recovered and have been discharged from hospital, the Ministry of Health said.
Two men have died since returning from Thailand, although both unrelated to COVID-19. According to provincial authorities, there were two separate cases of men slipping and hitting their heads while urinating after having crossed the border in Banteay Meanchey Province. Alcohol is believed to have played a role in the two men's deaths.
Keo Vanthan, spokesperson for Cambodia's General Department of Immigration said that between Dec. 20, 2020 and Jan. 19, 2021, a total of 4,141 Cambodian men had returned from Thailand, along with 2,978 Cambodian women.
Cambodia has eschewed traditional development partners in its search for COVID-19 vaccines, opting instead for vaccines being developed in China, India and Russia. The government has signaled its intent to formally submit requests for donations of the vaccines from these three countries, with China's first batch of a donation totaling 1 million doses set to arrive in February 2021, according to Defense Minister Tea Banh.
Just 448 cases of COVID-19 have been detected in Cambodia and as of Jan. 20, no death has been officially linked to the virus. Indeed, 392 patients have since recovered while the remaining 56 are still being treated in hospitals.
Related Articles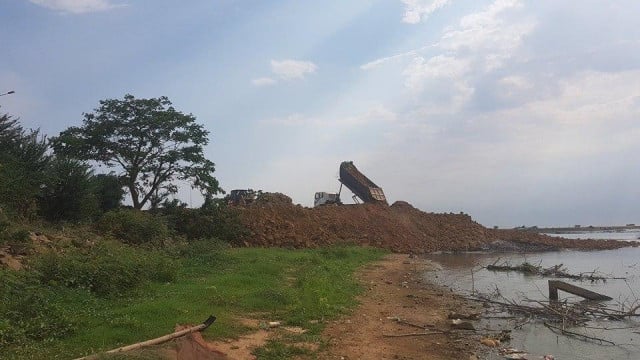 February 13, 2022 4:10 PM