Siem Reap Celebrates its Rice Heritage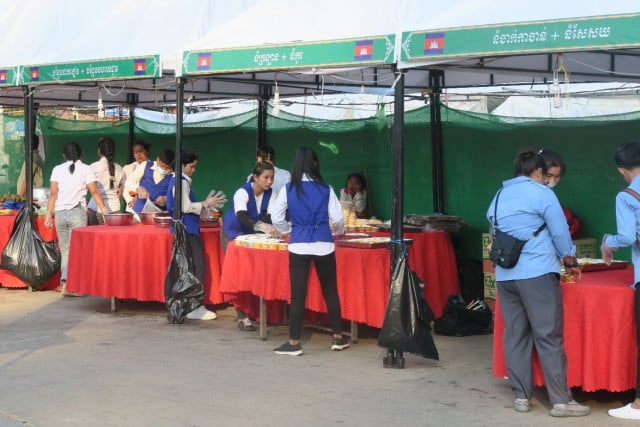 SIEM REAP – Siem Reap offered local and international visitors a taste of local culinary specialities at its three-day Rice Festival.
Rice-based delicacies made by students from regional universities helped Siem Reap Tourism Club promote local products.
The event, from Jan. 27 to 29, was also a way for Siem Reap's tourist-based economy, still largely dependent on Angkor's temples, to diversify.
Even if the number of stands and attendance was limited, club president Philipp Kao said he was happy that the event had been supported by local entities, from regional administration to tourist and economic agencies.


Local dishes made of Rice, 29th January 2023 Siem Reap, @Nicolò Tissier

The festival benefitted from the reputation of Cambodia's Malys Angkor rice, which became famous after winning international awards.
Students offered free biscuits, rice in milk, sweets and fried rice to visitors.
One stand displayed an original way to use rice – the Sensota beverage. Produced by the French drinks company Pernod Ricard, it's a spirit based on Cambodian rice.


The Sensöta beverage by Pernaud Ricard company. Photo by Nicolò Tissier

Named after the Khmer word sensot, which means pure, it has 40 percent alcohol and needs a high rice quality to be made.
Now at the prototype stage, the company is considering putting it on the Cambodian and international markets soon at a price of $25-$30.


Related Articles