Siem Reap City: Tourism Is Dead (at least for now) – Long Live Agriculture (forever)!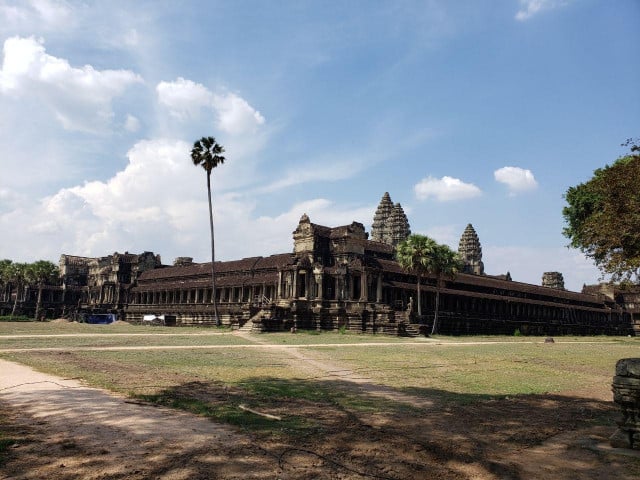 Cambodianess
October 17, 2020 9:27 AM
The closing of the Cambodian Cultural Village, one of the key tourist attractions in Siem Reap City apart from the centuries-old temples, somehow sounds the alarm.
It had been open for 10 years and one can imagine that its owners and 300 employees believed that it would last as long as the temples at Angkor would be standing, that is, forever.
No one can blame them or others who, for the same reason, had invested all their money in activities connected to tourism. The COVID-19 wave has turned things upside down. The temples are still there but not the tourists.
Experts estimate that it might take seven years for tourist attendance to go back to its pre-pandemic level. In other words, an eternity for the thousands of workers now unemployed.
Totally dependent on a single sector from now on in the doldrums, it is imperative that the Siem Reap area undertake, and in double-quick time, to restructure its economic fabric.
Since it is hosting a site on the Unesco World Heritage List, it is out of the question to transform it into an industrial park with the same type of factories that are found in some special economic zones.
The region must remain a setting for its jewel. And the only setting worthy of this jewel is Nature.
The untamed wilderness as well as nature tamed by people through agriculture. In some countries, farmers are called the managers of the landscape without whom the earth would only be scrublands, bushlands and marshlands.
As the pandemic has raised awareness regarding the country's lack of food self-sufficiency and the authorities maintain that they want to make the agriculture sector one of their priorities over the next years, the Siem Reap area could become one of the country's food-product suppliers.
For this to succeed, a master plan would have to be developed, defining the productions to launch and including financial support to help set up agribusinesses and train workers previously in tourism.
Those "new farmers" could get support from experts such as agronomists, hydrologists and so on. What would be produced would have to be of high- quality standards, and why not in line with "organic" standards.
In addition to creating new jobs, this "career change" model could be developed as support for agritourism meant to strengthen, along with ecotourism, the attractiveness of the region for high-end and diversified tourism.
Related Articles