Sokunthea Lives the Apsara Dancer's Dream
PHNOM PENH – Chamroeun Sokunthea, 28, is an Apsara dancer and a traditional performer for tourists at Angkor Wat. Now she wants to express her love of Khmer arts by establishing a traditional dance training club.
Sokhunthea took a job as an Apsara dancer after graduating with an accounting degree in Battambang in 2018.
She is one of three women who wear the Apsara costumes for tourist photoshoots at the Green Angkor Culture company.
About ten young people dressed in different ways, some as bokator martial arts exponents and some as Apsara dancers, wait for tourists who come to visit the temple.
After improvements to the infrastructure, the courtyard in front of the temple has become a garden.
There is a park with restaurants, cafes, souvenir shops and the tourist attraction presenting traditional costumes, Apsara dancers and bokator. The characters wait for seven hours a day to perform and for tourists to take pictures.
Challenges as an Apsara dancer and the costume displayer
Sokunthea performs the Apsara dance every morning at 9am and again at 2pm. After dancing, she lets tourists take photos with her.
However, few tourists are interested in watching the dance and bokator performances. Most just visit the temple.
Wearing traditional clothes and heavy jewelry is not easy. "First of all, the clothes are tight, so we cannot move freely and comfortably," she said. "Secondly, the crown is heavy."
Although some tourists overlook the value of this job, Sokunthea remains motivated to promote Khmer traditional culture to tourists of all nationalities who visit Siem Reap province.
"I am not ashamed, but instead, I feel more excited because we let the public, both national and international, know us as next generation Cambodians who can promote Khmer civilization," she said.
The love for Apsara dance made Sokunthea happy and proud to have fulfilled the dream she had since she was young. "I feel excited and want to continue as long as possible. We can promote the Apsara dance to national and international tourists so that they know what Khmers have," she said.


"Khmer has one thing that is in our civilization: traditional dance."
Hardships along the pursuit of the Apsara dance
During her junior year at college, Sokunthea started learning the Apsara dance at Phare Ponleu Selpak organization in Battambang.
It was not easy. She had a hectic college schedule and was far behind the rest of the student dancers who had been training for a long time.
"It was very difficult to learn at first because this dance needs to be learned from a young age, about 8 to 9-year-olds. We have to be flexible and memorize a lot of the styles," she said.
"There were students at the same age as me, but they had been training since they were little, so they were more skilled than I was. I did not know much so I followed them."
Sokunthea changed her study pattern so that she could have more time to practice.
"I have loved the traditional dance since I was young, but I didn't have a chance to learn," she said.
"I finally got the opportunity to learn the dance when I was in Year-3, which was in 2017. I studied my major on the weekends and learned the dance during weekdays.
Having trained for two years by the time she graduated in 2018, Sokunthea decided to follow her dream career as an Apsara dancer with her family's encouragement.
She thinks Siem Reap province has more potential and is more suitable for Apsara dance than other provinces.
"In Siem Reap province, there are more tourism sectors, so I came to apply for the job here. I have a friend who works at the Angkor Empire company, so I applied there," she said.
She also used to be a dance teacher at the Angkor Empire company but the COVID-19 crisis caused her to suspend her work and switch to dancing and modeling for photoshoots with tourists in 2021.
In the future, Sokunthea hopes to find somewhere to train the younger generation in traditional dance.
"If possible, I will find a good location and open a training club for the younger generation, with both classical dances and traditional performances, so that the next generation will know and take its turns to promote the traditions," she said.
Originally written in Khmer for ThmeyThmey, this story was translated by Meng Seavmey for Cambodianess.
Related Articles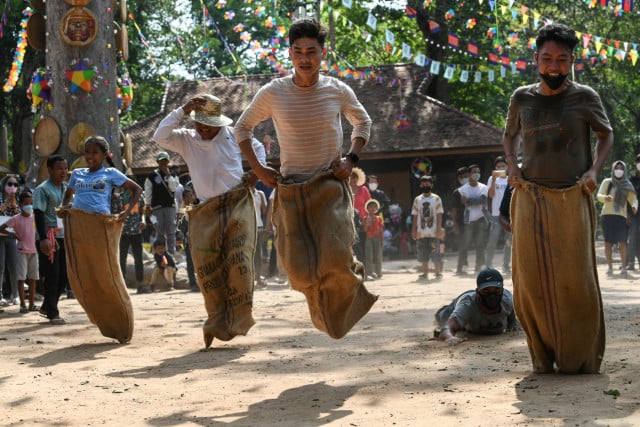 November 26, 2021 2:47 PM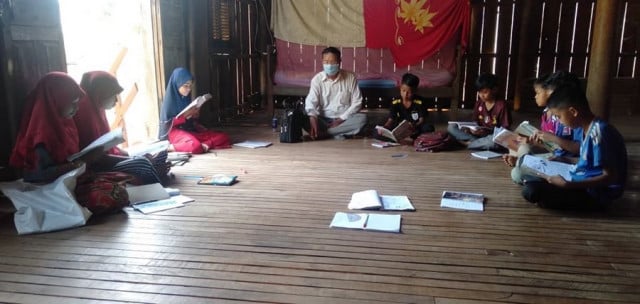 January 23, 2021 10:05 AM