Sihanoukville: 1,480 People Found in a Four-Day Massive Crackdown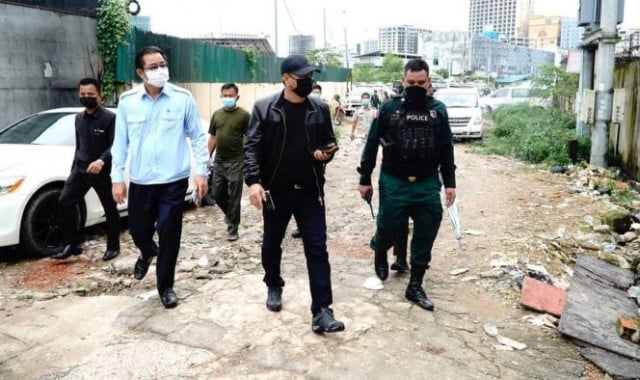 PHNOM PENH – From Sept. 18 to 22, Preah Sihanouk authorities raided three companies where scam operations and illegal online activities were believed to be conducted from. The crackdowns took place in Galaxy World Casino, Jing Chhay Technology, and Pao Yong Technology, all located in the city of Sihanoukville.
During the police operations, 1,480 foreigners of 11 different nationalities were found, of which, 935 are qualified as "illegal immigrants" by the Preah Sihanouk authorities as they were lacking work permits.
While the vast majority of workers are men, the reports issued by the authorities identified 199 women. The people arrested are from China, Laos, Taiwan, Vietnam, Malaysia, Indonesia, India, Thailand, Bangladesh, Myanmar, and Russia.
From Sept. 18 to 21, provincial authorities raided the Pao Yong Technology compound, located in village 4, commune 4, Sihanoukville city. Police found a total of 597 people, of which 357 didn't have legal documents to work in Cambodia.
They were fined a total of 211,24 million riels (approximately $52,810) by the Department of Private Investor Immigrants, before being allowed to apply for a work permit at the Provincial Department of Labor and Vocational Training.
In addition to them, another 184 "illegal immigrants" of three nationalities (100 Chinese, 79 Vietnamese, and five Malaysians) were found and referred for deportation from Cambodia.
According to the press release, the location was operating "security and currency trading activities without license", using an "illegal foreign workforce" who "was forced to work overtime beyond the time permitted by the Law on Labor."
From Sept. 19 to 21, the Preah Sihanouk provincial authority also crackdown the Galactic World casino, where 414 foreigners were found. The rescued people comprise 351 Chinese (30 women), two Laotian women, 46 Vietnamese (10 women), 10 Malaysians, and five Indians.
Of the 414 foreigners, 168 were found to be working without proper documents, while another 208 were fined a total of 104 million riels (about $26,000).
A third police operation took place in an eight-building compound belonging to Jing Chhay Technology company, located in village 3, commune 1, Sihanoukville city.
Authorities have found 469 people of 10 nationalities locked up inside. In detail, there were 274 Chinese (33 women), six Taiwan Chinese, 158 Vietnamese (34 women), 15 Malaysians (two women), three Indonesians (two women), four Indians, three from Thailand (one woman), one from Bangladesh, one woman from Myanmar, and two Russian women.
A total of 236 of them were found to be lacking work permits.
These operations led to the arrest of at least 24 suspects, among which 11 are Chinese and eight are Cambodians. Following the administrative inspection, three crime-related offenses were identified: illegal gambling, human trafficking, and prostitution.
The Sihanoukville Provincial Administration will continue to monitor the administration of suspected businesses without permission and take strict legal action against business owners in case of crime until the whole area of Sihanoukville no longer has these problems.
Related Articles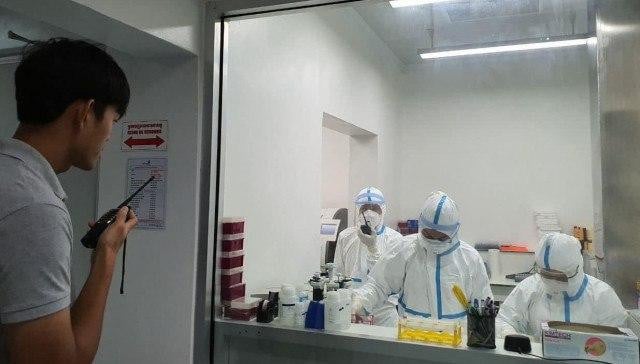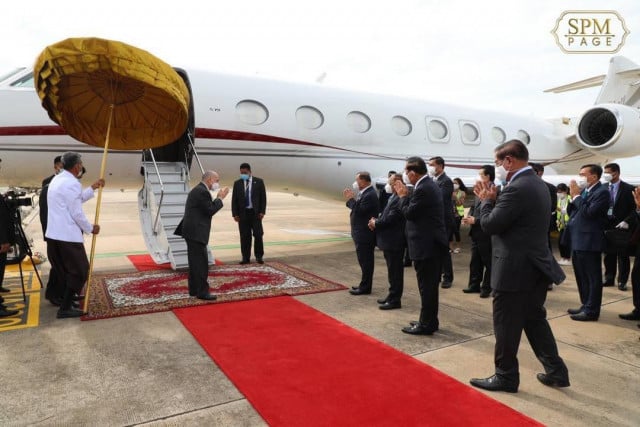 November 10, 2021 11:22 AM