Studying Fish through Larvae Collection in the Mekong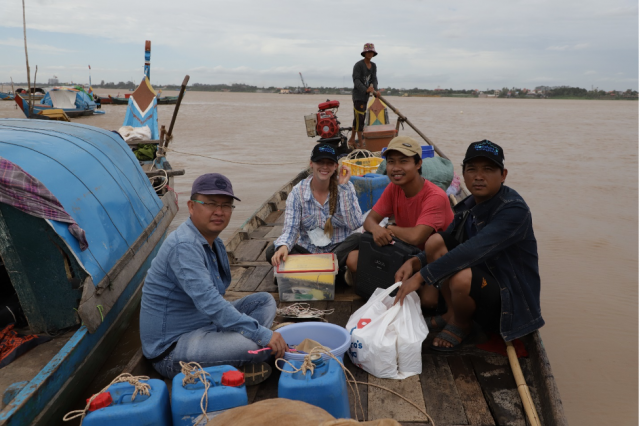 December 19, 2021 5:30 PM
Every year, the majority of fishes in the Mekong River spawn in June, July, and August. After spawning in the Upper Mekong, migratory fish species will migrate along the river current to the Lower Mekong, and in particular, the floodplains of the Tonle Sap Lake and other floodplains south of the city of Phnom Penh such as Kandal, Prey Veng, and Takeo provinces.
Understating the number of young fish or juveniles that hatch and drift down the Mekong River during the spawning season may indicate the yield of fish catch during the open season.
Researchers from the Inland Fisheries Research and Development Institute (IFReDI) and Wonders of the Mekong are studying fish larvae to estimate the health of fish populations in the Mekong River. Watch this video to learn how the fish are collected and how the information gathered can be used to monitor the fish in the Mekong River.
Related Articles