Sustainable Community Enterprise at Risk of Being Wiped Out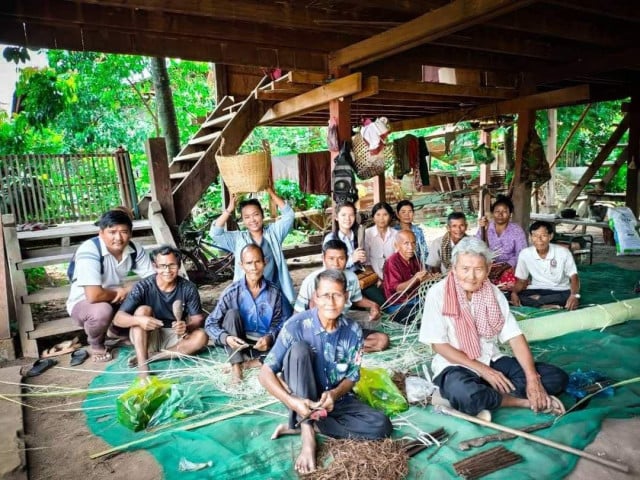 Phat Dane and Teng Yalirozy
May 5, 2021 8:09 AM
Threatened by deforestation and strangled by COVID-19, Traing Processing Enterprise has been helping to provide sustainable income in Preah Vihear Province for three years, but could soon be lost.
PHNON PENH--For three years Traing Processing Enterprise has aimed to enhance the living standards of vulnerable communities in Preah Vihear Province by providing sustainable employment making wooden kitchenware, but COVID-19 now threatens to derail this.
Men Sokheng, enterprise development officer of Chhep Community Organization, said that Traing Processing Enterprise was formed in 2018 as part of the Non-Timber Forest Products-Exchange Programme (NTFP-EP) and saw the potential in Preah Vihear's Chhep District, which is rich in natural resources that provide benefits to the community.
Sokheng said that the relentless deforestation in pursuit of Talipot Palm was what prompted the NTFP-EP to partner with the Chhep Community Organization so that together they can improve lives in the community and protect the district's natural resources.
The staff, who mostly consist of elderly villagers, make a range of products: Chopsticks, cutlery, kitchenware, but even baskets and crutches. It's all made by hand from Talipot Palm which Sokheng said was extracted in a sustainable way.
"There are three types of Talipot Palm, only the second and third types can be extracted," explained Sokheng. "The plant needs to be 30 years of age to be removed. Technically, if the stems turn yellow, they are ready to be used. Moreover, but only one stem of the plants will be taken each year. By doing so, Talipot Palm can grow naturally."


Workers from four villages in Chhep District sell their wares in their respective villages, but also to provincial towns and internationally, with products ranging from 3,000 riel to 15,000 riel.
"One person can earn 10,000 to 20,000 riel a day, which means 2,000,000 to 4,000,000 riel a year. In a day, one person has to contribute 5 percent of their sales to the community to protect and develop the forest," he said, adding that the earnings help supplement the villagers' farms.
Soung Seng, a Chhep Lech village team leader who makes chopsticks, said that since joining the enterprise, he was able to earn extra money by himself, which helps reduce the burden of expenses in his household.
He added that his team could make very intricate chopsticks and sell between 400 and 500 bunches of them per month prior to the pandemic.
Meanwhile, Sangke village team leader Meas Heur said the enterprise has allowed him to stay home while he works, allowing him to raise his chickens as he makes crutches.
At 63, Heur said he was struggling to make end meets and he previously spent too much time away from home as he searched for jobs.
However, all of Traing Processing Enterprise's staff have seen a decline in profits since the COVID-19 pandemic has erased disposable income for many Cambodians.
"There were 12 members, all village elders, in my team, but now there are only five members left because the other seven have gone to find other jobs, like digging potatoes or picking cashews, because our sales figures have been really low," said Soung Seng.
Heur agreed that the pandemic has had a big impact on his earnings.
"In 2019, our team could make 10,000,000 riel for the year, but as COVID-19 happened in Cambodia in 2020, we made just 6,000,000 riel. However, we haven't made any money in 2021," said Heur.
In addition to making products, the members of the enterprise also take part in protecting the forest in Chhep community, said Men Sokheng.
"Apart from making the products, elders—aged from 40 to 60 years old—also engage in forest patrols when seeking for Talipot Palm," Sokheng said.
Currently, the illegal sale of Talipot Palm is decreasing, but deforestation remains a daily occurrence, Sokheng added.
"The sales of Talipot Palm to Vietnam have dropped off while deforestation is very widespread. What harms the forest the most is land encroachment, especially when people come using bulldozers to clear and burn—it destroys our Talipot Palm," he said.
Soung Seng, a chopstick maker said that he saw a lot of forest encroachment while he was patrolling, adding he has prepared documents to request forest protection assistance.
"There is a lot of deforestation. Sometimes, we were patrolling until midnight. But we didn't dare patrol further. Therefore, when morning came, we took pictures and informed the Forestry Administration," Seng said.
Men Sokheng as well as Soung Seng urged the public to support local products to help improve the livelihoods of the community. Moreover, they also asked for protection of the forest, because some plants, such as Talipot Palm, which are rare and take long time to grow, are being wiped out.
Related Articles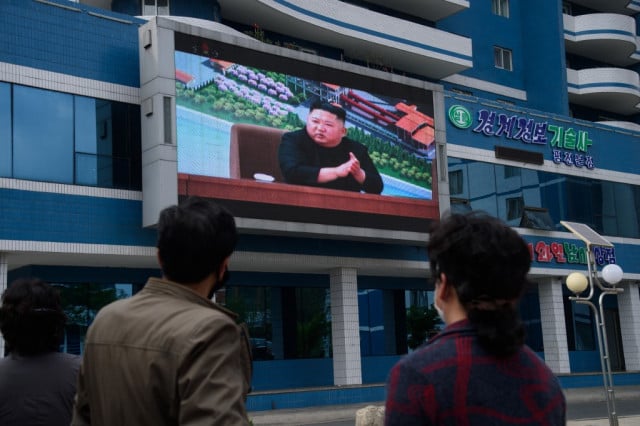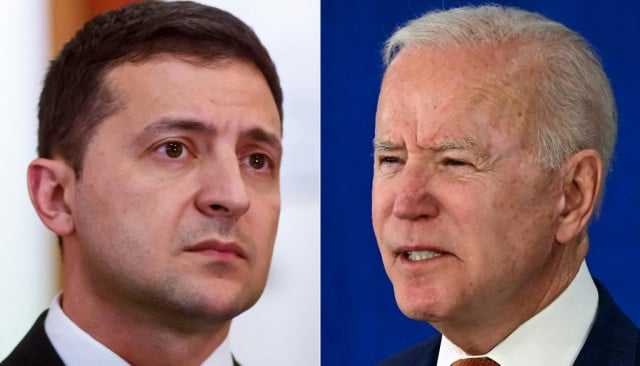 September 1, 2021 9:35 AM