Tech Academy Students Take Robot Prize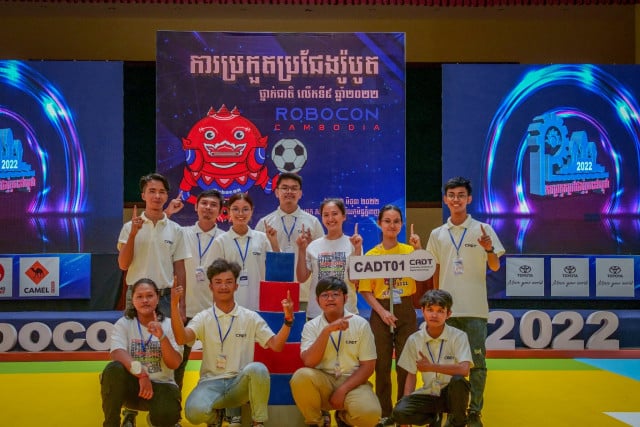 Device shoots ball to sports target
PHNOM PENH – A robot built by a team from the Cambodia Academy of Digital Technology has won first prize in the 9th National Robot Competition 2022.
The team which built robot CADT 01 comprised Yi Chandara, Vuthy Panha, Ray Channudam, Chou Phuymeily, Sereyvath Pov, Ngob Duong, Sokun Theaream, Cheang Thornsopanha and Solita Pun.
They took the gold medal at the competition on June 26 at the Royal University of Phnom Penh.
Yi Chandara, 20, in year 2 and majoring in computer science, said he felt happy and nervous but was proud to be able to take the trophy to the school.
His team had to go through several stages, eliminating each group with three teams in each group. Nine teams reached the semi-finals before the remaining six teams reached the final four.
"My team created a robot that allows it to move left and right and rotate up and down, which can shoot a ball to the desired target, and the second robot grabs the ball from the opponent and gives it to the first robot to shoot to the target. It can also catch the ball and rotate as desired," he said.
Emotional and financial support from his family was a big motivator to win the competition. They wished him success in the competition and urged him not to be afraid. They were a source of great mental strength for him.
"I am really happy and proud of my team that can achieve their dream together to win for our school," he said.
Vuthy Panha,19, also in year 2 majoring in computer science, said it was not easy to win and took three months of effort. First, they spent a lot of time thinking about a 3D drawing of a robot, then testing how to shoot, how to move several times as they want.
His team used to feel like giving up during the process because of the frustration of the group. They did not have enough time because they were still studying and the robot needed many adjustments.
"It's really stressful, but with the help of the school and our mentor we could do it," he said.
"The group issue is very difficult because of the many people with many ideas, and the neglect of some members, which greatly affected others and caused resentment."
With a passion for technology, Panha has been following the robotics competition since high school. He had seen them make a cool gadget and he wanted to win and compete like them until he continued his bachelor's degree.
The robot is not yet useful for everyday use because it was made only for competition but if upgraded it could be a shooting machine for volleyball or football players.
"We really want more competition programs like this because young people can create a lot of technology that can be updated to be used in Cambodian society," Panha said.
The competition was based on scores with each team's robot catching the ball and shooting it to a target set by the program.
Related Articles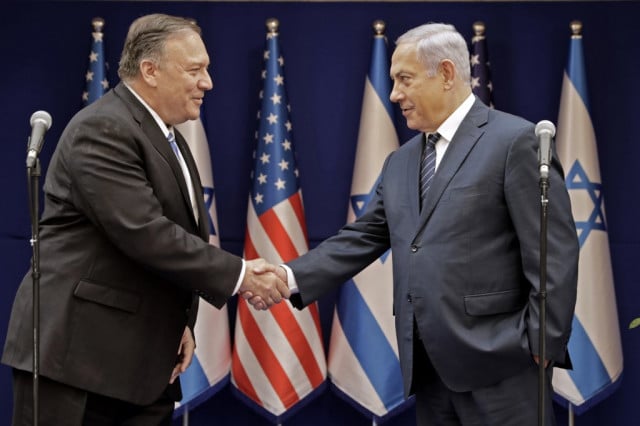 November 19, 2019 4:51 AM