Thailand's Parliament Schedules Fresh Vote on PM Next Week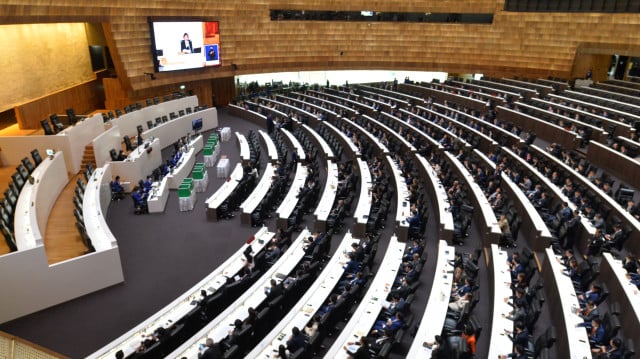 BANGKOK -- Thailand's parliament will convene next week for another vote to select a new prime minister, National Assembly President Wan Muhamad Noor Matha said on Wednesday.
The premier selection was scheduled for Tuesday next week after the Constitutional Court earlier in the day dismissed requests to review a parliamentary decision that rejected Move Forward Party leader Pita Limjaroenrat from being re-nominated as prime minister.
The election of the country's new prime minister after the parliamentary election in May has been put on hold since late July after the state ombudsman's office asked the Constitutional Court to rule on the case based on complaints by the Move Forward Party and its supporters.
In a statement on Wednesday, the court said it unanimously decided not to accept the petitions for deliberation, citing that the petitioners' rights were not violated as they were not nominated as prime ministerial candidates, and thus they did not have rights to file the complaint.
The Move Forward Party emerged as the largest party in the lower house of the National Assembly after the May election. However, Pita failed to secure the necessary support in the previous two bicameral sittings of the Thai parliament, leading to the Move Forward Party's decision to step aside and allow the Pheu Thai Party to lead in forming a new government.
The Pheu Thai Party has announced a new alliance with the Bhumjaithai Party, the third-largest party in the lower house, to seek to form a new government.
Related Articles