The Color of Disillusion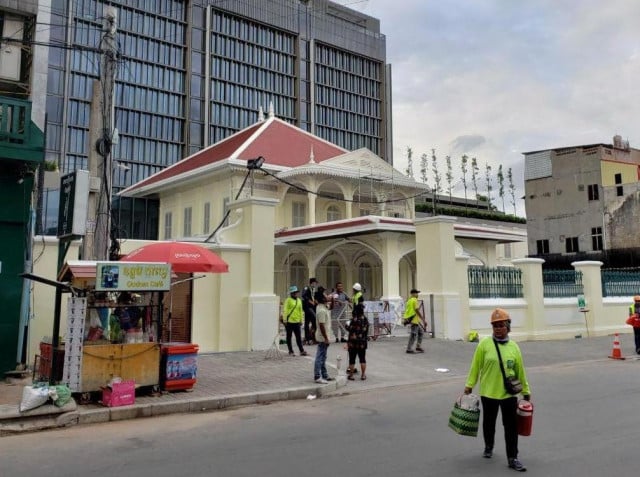 Cambodianess
August 10, 2020 9:48 AM
A little over a year ago, we were mentioning in this column that the construction of a Hyatt Regency Hotel a few steps from the National Museum and the Royal Palace was accompanied by a strong gesture in favor of architectural heritage preservation. Here is what we wrote:
"There previously was, on this same parcel of land, a stylish villa painted yellow and white dating from the French Protectorate era. Proudly standing in the middle of a park under centuries-old trees, it was in itself a page of history.
"When it was announced that construction was starting on the site, numerous fatalists were resigned to see the villa disappear. But they were wrong.
"In the middle of the U-shape site, the villa still stands. Surrounded by scaffolding and sporting a new roof, it is being restored. It will not be as it was, but it will add a dash of soul to the hotel and make it this way part of Phnom Penh history."
But we had spoken too fast.
Granted, the old home has retained, after restoration, its former appearance even though of the original building only the "shell" is left. But, and a thousand times but, it was repainted a greenish yellow with no connection whatsoever with its former orangey yellow color.
Therefore, we feel as if we had been deceived.
By painting it this new color, an essential part of what was linking it to Phnom Penh's architectural heritage was taken away.
Can you imagine if the red ocher coloring of the National Museum walls, which had been selected by its founder George Groslier, was changed to candy pink!
We are aware that the restoration and conservation of heritage buildings have been the subject of many debates among specialists.
One example is the Angkor Archeological Park where dozens and dozens of preservation and restoration teams from all over the world have worked for decades and still are working with, at times, quite different approaches.
Is the goal of a monument restoration to bring it back to its initial state if we are able to determine what this initial state actually was, which is rarely the case, or simply to prevent further deterioration?
If a monument has gone through numerous transformations over the centuries—which often happened due to Angkorian kings going back and forth between Buddhism and Hinduism—which period of its history should one select for its restoration?
Should we replace missing stones by replicas? Should we restore bas-reliefs to their original state when they are heavily damaged, or should this ravage of time be viewed as being part of the history of this wall sculpture, leaving it to be seen?
Experts have discussed this, case by case, and decided together within the context of the International Coordinating Committee of Angkor, which endorsed the result of these consultations.
Since this involves centuries-old monuments, one can imagine the controversies and differences of opinion regarding their restoration.
But the house in question, which is inscribed in the collective memory of people in Phnom Penh because of its iconic architecture and color, was there, standing, under the eyes of the architects when they embarked on its so-called restoration. Reproducing its original color would have been child's play.
In fact, decking out the house in this insipid color, would it not be for the new owners a way to claim ownership to the detriment of the country's heritage.
As time goes by, Phnom Penh's historical perimeter is assaulted in terms of architecture by today's buildings at best nondescript, at worst hideous, standing side by side in spite of common sense and without any consideration to urban planning.
At the present rate, within a few decades, we will have forgotten that the confluence of the "Quatre Bras" (four arms) had been a scenery of unparalleled, breathtaking beauty. In addition to being sacred.
Related Articles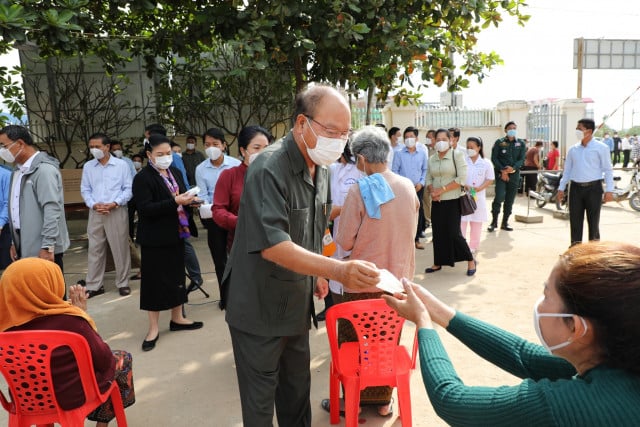 November 14, 2020 4:53 AM