The French Embassy Welcomes Visitors in its Gardens on the European Heritage Day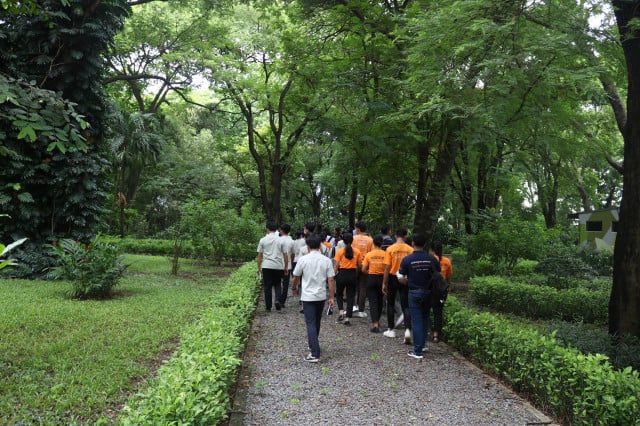 The French Embassy in Phnom Penh is marking the European Heritage Day by opening its doors to the public on Saturday, Sept. 17, so they can explore the embassy's park that spreads over 4.7 hectares and features 200 trees of more than 50 species.
Set on these grounds off Monivong Boulevard since the early 1960s, the embassy has maintained its trees and plants among which live a number of animals species—a census of these animals is now being conducted—and may include trees and vegetation that can rarely or no longer be seen in Phnom Penh due to urban development. The open-house event is being held under the theme of "lasting legacy."
The French Embassy became part of history in April 1975 when foreign journalists, expats and some Cambodians took refuge on its grounds as the Khmer Rouge seized Phnom Penh and assumed control of the country. This episode of the war was featured in the 1984 British film The Killing Fields and in the 2014 French-Belgian-Cambodian film The Gate.


On Saturday, the embassy grounds are to remain open to the public from 8 am to 4 pm. People don't need to register in advance and admission is free. As the embassy noted in its press release, it is recommended to wear masks and respect the customary COVID-19 measures. People should also wear shoes in which they will be comfortable walking in a park, the embassy added.
Taking place each year in September, the European Heritage Day is expected to be held in 50 or so countries, according to its release.
Related Articles