The Wife of the Late Cambodian Architect Vann Molyvann Passes Away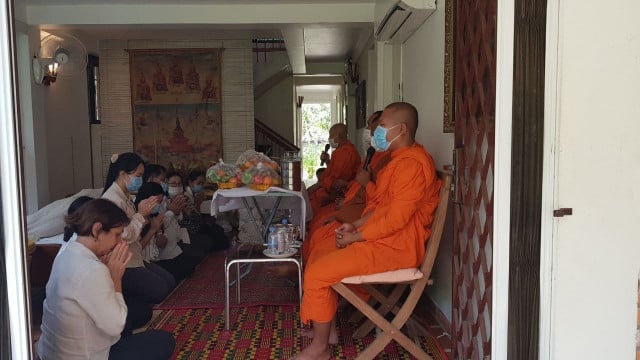 Isa Rohany
March 6, 2021 7:46 AM
Vann Amberg Gertrude was 88 years old
SIEM REAP--Vann Amberg Gertrude, the wife of the late Cambodian architect Vann Molyvann who designed Independence Monument and the National Olympic Stadium in the 1950s and 1960s, passed away in Siem Reap Province.
Gertrude, whose family and friends called Trudy, died following an illness at 7:40 pm in the evening of March 5 at her residence in Slor Kram commune in Siem Reap City, according to a source closed to her family. She was 88 years old.
The Royal Palace has taken on the responsibility of organizing and managing Trudy's funeral, according to information obtained in Siem Reap City. Her body is to be cremated Monday, March 8, and her ashes to be later brought to rest at a stupa at Wat Preah Inkosei in Siem Reap City where Molyvann's ashes were buried when he passed away in September 2017.
Originally from Switzerland, Trudy had met and married Molyvann in Cambodia in the early 1960s. During that decade, her husband, with the support of then-Prince Norodom Sihanouk, would serve as the country's urban planning director and also helped shape Phnom Penh's landscape with buildings he designed such as the Chatomuk Conference Hall.
Trudy and Molyvann had three daughters and two sons.
Related Articles