Training Schools to Boost Tourism Skills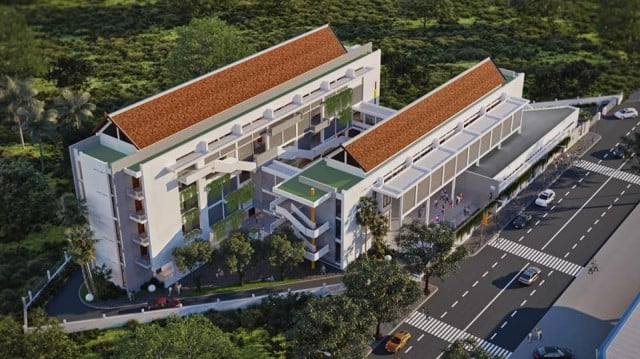 November 25, 2022 7:15 PM
PHNOM PENH – The Ministry of Tourism has held a groundbreaking ceremony for National Vocational Schools in Tourism in Phnom Penh and Preah Sihanouk province.
The schools aim to produce well trained staff for this sector.
"Both national schools will become tourism vocational centers in line with national and international standards requirement and to evaluate professional skill necessary for tourism development in Cambodia in the present and the future," said Chea Sophara, Deputy Prime Minister and Minister of Land Management, Urban Planning and Construction.
The project, offering high quality vocational training in tourism and hospitality, is supported by the government with a loan from the French Development Agency (AFD). The total cost for the land and construction of the schools is $26.5 million.
The Phnom Penh building will comprise four floors on 4,000 square meters. Construction alone will cost $3.4 million while construction of the four-floor building in Preah Sihanouk province will cost over $3 million.
Sophara asked the Ministry of Tourism to work with the Ministry of Economy and Finance, and the Ministry of Civil Service to arrange a management structure for both schools.
The schools must cooperate with the private sector to organize study, operational and training plans​ to ensure that the process is successful, he said.
They must also provide opportunities for the poor, vulnerable and disabled to study with affordable tuition fees, including offering scholarships.
He also asked the French ambassador and AFD for cooperation and facilitation for building partnerships between the two countries' vocational training schools while supporting in enhancing the ability of Cambodian officials and teachers.
The Tourism Ministry says the schools will enroll 300 students in Phnom Penh and 200 in Preah Sihanouk for the academic year 2024-2025.
Programs will include hotel and accommodation services, food and beverage services, travel services, and tourist services.
Originally written in Khmer for ThmeyThmey25, this article was translated by Sameat Sovansak for Cambodianess
Related Articles