Two Officers Face Court over Raid Fatality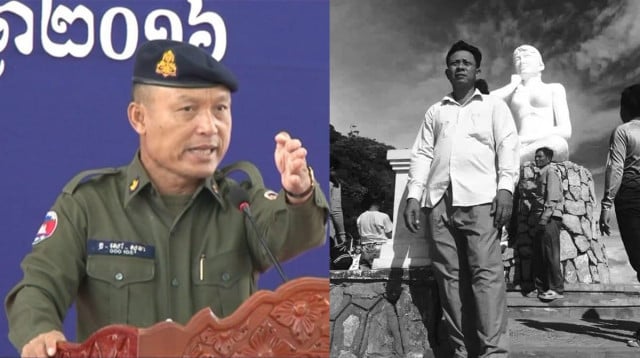 PHNOM PENH – Two military officers involved in a cockfight raid that led to a man's death in Kampong Thom are to be sent to court. Another 11 are still under investigation
National Military Police spokesperson Eng Hy said on Aug. 16 that the pair were being held at the Kampong Thom Provincial Gendarmerie Command.
"We will file a case to the court," he said.
Police identified the officers as Lieutenant Colonel Sok Meng Hong and Lieutenant Colonel Luy Tang Chuy.
All 13 launched an operation to crack down on online cockfighting in Rong village in Baray district on August 7.
Four suspects were arrested. Soung Dorn, 47, a deputy village chief in Kampong Thom, died before being taken to hospital, a National Gendarmerie spokesperson said.
After the incident caused an uproar on social media, Sao Sokha, deputy commander of the Royal Cambodian Armed Forces and commander of the National Gendarmerie, issued an order on Aug. 9 to set up a commission to investigate the case urgently.
The 13 officers were confined to their barracks pending the inquiry. The officers still being investigated remain in the barracks.
Nearadey Din, who said she was Dorn's daughter, posted on Facebook on Aug. 7 that her father Dorn had been coming back from a meeting and stopped by a coffee shop to shelter from the rain.
She demanded justice for her family, saying military officers grabbed her father by the neck until he was no longer breathing and that he died in the car.
"It is unfair for my family that they implement the law with no responsibility. Please help me find justice," she wrote. "My father was an innocent man who loved and respected the villagers."


Originally written in Khmer for ThmeyThmey, this story was translated by Kheav Moro Kort for Cambodianess.
Related Articles