UN, ASEAN: three priorities for tackling drought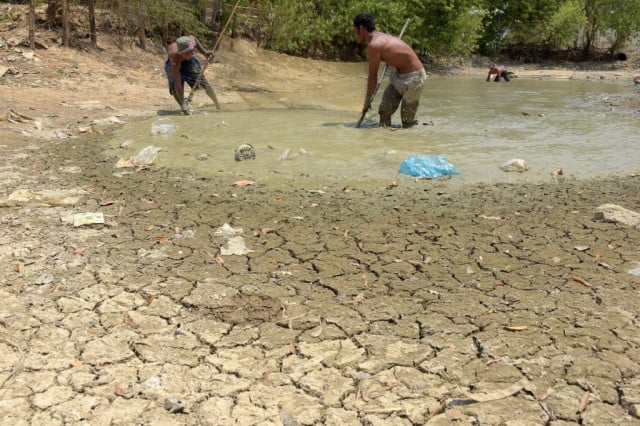 Thmey Thmey
April 25, 2019 8:31 AM
Joint study focusing on Cambodia, Laos, Myanmar and Vietnam finds 'future could be even worse'
The UN Economic and Social Commission for Asia and the Pacific (ESCAP) and ASEAN have proposed three priority areas for tackling drought in Southeast Asia.
Priority areas are highlighted in a joint study released during a meeting of the ASEAN Committee on Disaster Management in Bangkok on Wednesday.
Entitled Ready for the Dry Years, the 64-page report has focuses on the least developed ASEAN members — Cambodia, Laos, Myanmar and Vietnam.

In an introduction to the report, UN Under-Secretary-General Armida Salsiah Alisjahbana said prospects for the decades ahead highlighted the main risks.
"The future could be even worse," wrote the Indonesian economist, who also serves as executive secretary of ESCAP which is based in Bangkok.
"With climate change, many more areas are likely to experience extreme conditions with severe consequences," she said.
Poverty, inequality, food insecurity — and conflict "Droughts not only exacerbate poverty, inequality, and food insecurity, they also heighten the risk of conflict. As droughts degrade the natural environment, people find themselves competing for increasingly scarce land and water resources.
The first of the three priority areas for ESCAP and ASEAN is to strengthen risk assessment and early-warning services — by sharing data from space-based technologies, for example.
"The second is to foster risk financing instruments that can insure communities against slow-onset droughts," the under-secretary-general said. "The third is to enhance people's capacities to adapt to drought, thereby reducing the potential for conflict.
Policies to mitigate impacts of future droughts
In a a separate introduction, ASEAN Secretary-General Lim Jock Hoi said the priority areas would "contribute to the development of policy responses to mitigate the impact of future drought."
The priority areas "eventually will strengthen efforts on building the ASEAN Community that is resilient to drought," the Bruneian diplomat said.
Dato Lim said the priorities were in line with the ASEAN Vision on Disaster Management for 2025, and efforts for ASEAN Vision 2025 to complement the UN 2030 Agenda for Sustainable Development.
Related Articles