UNESCO to Study Feasibility of Conservation Works on Ancient Muslim Buildings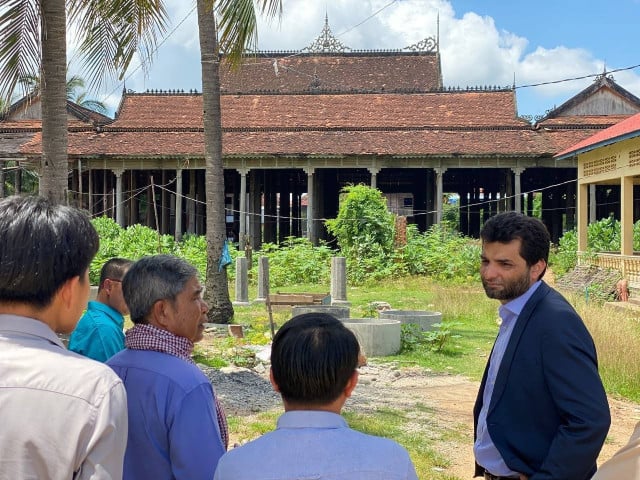 SIEM REAP – UNESCO Representative in Cambodia Sardar Umar Alam, along with the Tourism Ministry's Muslim tourism marketing team, paid a field visit to the ancient buildings in a Muslim community in Tbong Khmum province on Aug. 15.
His visit aimed to study the possibility of studying whether some conservation work could be done on these buildings and turning them into a tourism destination in the community.
Katoueu Mohammad Nossry, a member of the ministry's Muslim tourism marketing team, explains the tourism strategy behind such a visit.
Isa Rohany: You have been leading a team to visit some ancient buildings in the community of Tbong Khmum lately, with the UNESCO representative in Cambodia taking part in the journey. What was the purpose of the field visit?
Katoeu Mohammad Nossry: I had a meeting with Sardar Umar Alam at his office in Phnom Penh, and we discussed the heritage of some Muslim communities' ancient buildings, not only in Tbong Khmum, but in other provinces as well. There are other buildings linked to the Muslim heritage in Battambang, Kratie, and Kampong Chhnang provinces, some of them being over 100 years old. During the discussion, the ministry's Muslim tourism marketing team requested the support of the agency on technical aspects, to preserve and improve such buildings in the long run.
On Aug. 15, I, with permission from Tourism Minister Thong Khonn, led the tourism marketing team – including the Imam Committee and local authority – and the UNESCO representative. There were three main goals for the visit. Firstly, we went to Chumnik village to see a 100-year-old mosque. After that, we went to Ampil village in Svay Khleang commune to see another 100-year-old mosque. Lastly, we visited a brick tower in Svay Khleang village, and a nearby 100-year-old house that people are using on a daily basis.
Isa Rohany: As seen, the buildings – some being in stone, others in wood – are very damaged, close to collapsing. So, how did UNESCO respond to the request?
Katoeu Mohammad Nossry: Indeed, the buildings are damaged by time and a lack of care from the people. But other buildings are still in very good condition. The people in the community are looking after the buildings and valuing them. The UNESCO office in Cambodia did not say anything yet, but its team visited the locations and is now considering the proposal. We're waiting for further discussions with their technical team. I also called on the local authorities to help look after the buildings together, to avoid more ruins.
Isa Rohany: How long has the Muslim tourism marketing team been trying to protect the heritage of Muslim buildings in the country?
Katoeu Mohammad Nossry: The Muslim tourism marketing team aims to develop the Muslim tourism market, and Tourism Minister Thong Khonn approved a plan we presented to him on July 17. The main goal is to diversify the tourism offer. Those buildings are around a hundred years old and are an important part of the Muslim community's heritage in Cambodia. Our idea is to turn these buildings and communities into tourism destinations for people, and especially Muslims. We're now trying to find technical experts to work on the task.
Isa Rohany: How many buildings are in the target provinces that the team has visited?
Katoeu Mohammad Nossry: I haven't counted the exact number yet. The census work is actually not under the Tourism Ministry umbrella but under the Ministry of Culture and Fine Arts.
Isa Rohany: Most of these buildings are mosques, aren't they?
Katoeu Mohammad Nossry: Yes, they are. Most of the time, they belong to the community in each province.
Isa Rohany: Why focus on Muslim-related tourism destinations?
Katoeu Mohammad Nossry: To be honest with you, the ministry has never had this strategy before. But we acknowledged that there are about 2 billion Muslims on the planet and 140 million of them were travelling before COVID-19. A lot of them fly to ASEAN countries, especially in some places that have worked and developed a tourism offer around Islam. Therefore, we have taken the opportunity, provided by Prime Minister Hun Sen's leadership, to promote our national harmony with the Arab and Muslim worlds, especially with countries that are members of the Organization of Islamic Cooperation (OIC).
Isa Rohany: Do you expect Cambodia to attract more Muslim travelers in the future?
Katoeu Mohammad Nossry: We have designed a five-pilar plan with that goal in mind. One of them is indeed to work on product diversification and renovate the heritage of Muslim communities in Cambodia. There is also a promotional strategy to attract more Muslim tourists to Cambodia and a strategy to spread awareness among the hospitality industry to develop an offer for customers who have specific requirements or needs.
Isa Rohany: Besides the plan to attract more Muslim tourists, what does the Muslim community have in preparation to welcome the visitors?
Katoeu Mohammad Nossry: Public awareness is important for the tourism sector. We work hard to accomplish the task, training local communities to create more tourism activities to make them stay longer. For example, many communities where these buildings are located lack homestays, activities, or community presidents who could be able to enhance a change. Therefore, relevant stakeholders in that strategy – the ministry, the private sector, communities, etc. – must try to understand the Muslim tourism trends.
I would like to call on the Muslim communities to cooperate with the Tourism Ministry because the ministry can't do it alone and needs as much cooperation as possible to welcome more Muslim tourists from all Muslim countries because they are one important target for us.
Originally written in Khmer for ThmeyThmey, this story was translated by Meng Seavmey for Cambodianess.
Related Articles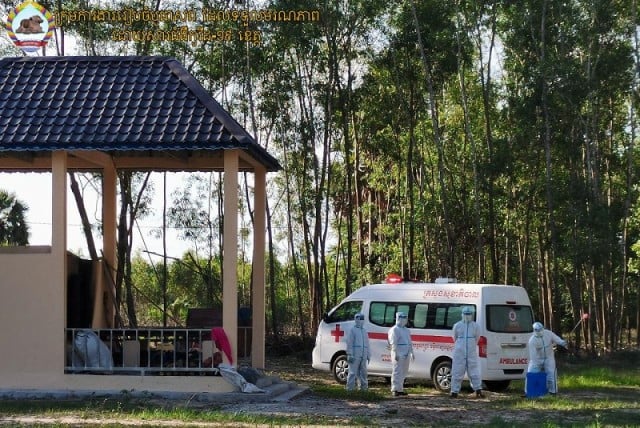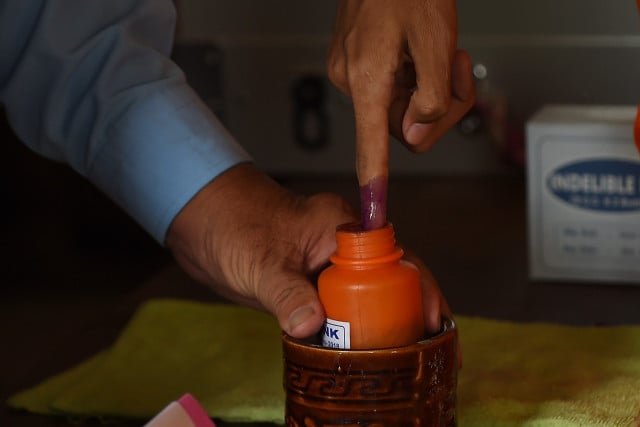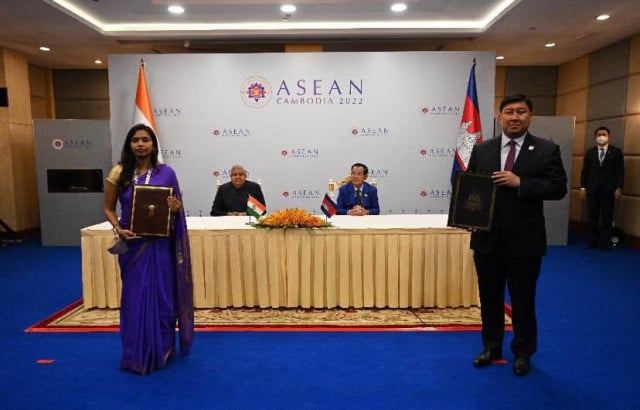 November 15, 2022 3:15 PM