Updated Business Guide Launched for Investors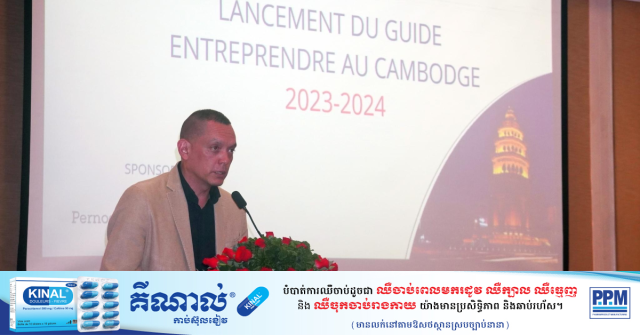 PHNOM PENH – The new edition of the "Doing Business in Cambodia" guide book has been launched to show the potential of investment opportunities.

Ke Bin Soreasmey, president of the French-Cambodian Chamber of Commerce and Industry (CCIFC), says the book provides an updated analysis of key economic sectors and opportunities.

It provides more in-depth economic and cultural context in Cambodia and explains the business environment and commercial opportunities.

The book, updated every two years, is aimed at French investors but applies to entrepreneurs from other countries.

Soreasmey said French business people mostly invest in construction, tourism and factories but more may aim at agriculture next year.

The guide is in line with the government's goal to attract more foreign investors and investment opportunities in the country. Soreasmey said the government and the private sectors have to walk together to achieve this goal.

The major challenge for attracting investment was that Cambodia was not widely known among French entrepreneurs. However, doing business in Cambodia was easier than in most other countries in the region because of its free markets.

"Cambodia is well known for Angkor Wat but not for investment opportunities. The population is also small and so is the market," he said at the book launch.

"There is a Law on Investment, and the law extension is good, but investors want to know if there are the markets for them to invest."

Founded in 1998, the CCIFC aims to represent French entrepreneurs in Cambodia and promotes economic exchanges between the countries.

The chamber has over 175 members and organizes networking events to give more access to Cambodian markets.














Related Articles