What is the Cambodian dream?  
Kimkong Heng
August 23, 2020 5:29 AM
Cambodia has a proud past. The country reached its peak during the Khmer Empire, which lasted for about 600 years beginning in the 9th century. Following the collapse of the Khmer Empire, Cambodia was under constant attacks and encroachment by its stronger neighbours, Thailand and Vietnam.
The country then became a French protectorate for 90 years before it gained its independence in 1953. A post-independence period of nation building under the leadership of the late King Father Norodom Sihanouk was short-lived, lasting less than two decades. Cambodia then fell victim to the Cold War and in 1975, it was ruled by the Khmer Rouge, a genocidal regime which lasted nearly four years and decimated almost two million Cambodians.
After the fall of the Khmer Rouge, Cambodia was occupied by Vietnam for a decade until 1989. In 1991, 19 countries signed the Paris Peace Agreement that paved the way for the introduction of democracy in Cambodia through a United Nations-sponsored election in 1993.
Cambodia's modern history has been all about the atrocities of the Khmer Rouge regime and a prolonged civil war that only completely ended in 1998, thanks to a win-win policy initiated by Prime Minister Hun Sen who has led Cambodia since 1985 and has brought peace and political stability to the country.
After 1993, Cambodia begun to integrate itself into the region and the world by joining the Association of Southeast Asian Nations as its 10th member in 1999 and become the 148th member of the World Trade Organization in 2004.
Cambodia has made significant progress over the last 40 years. Its Gross Domestic Product (GDP) has risen from about $2.5 billion in 1993 to $24.5 billion in 2018. The GDP per capita has seen a sixfold increase over the last 25 years, from about $250 in 1993 to around $1,500 in 2018, according to the World Bank data.
Cambodia became a lower middle-income country in 2015 and now is aspiring to attain an upper middle-income status by 2030. Cambodia also aims to become a high-income country by 2050. It remains to be seen whether and how Cambodia can attain this goal as there are many challenges ahead.
While the country is working toward achieving its goals, it is important to ask a question. This question should serve as a guiding principle as the country and its people navigate the ever-changing world in the context of the Fourth Industrial Revolution, also known as Industry 4.0.
The question is: What is the Cambodian dream?
Does Cambodia want to become great again as it was during the Angkorian period? Does Cambodia want to be recognized as one of Asia's economic tigers? A cultural hub in the region? A Kingdom of Wonder recognized regionally and globally? One of the most competitive countries in the region? A wealthy country? An advanced democratic country? An industrialized country or a highly advanced agricultural country? What is the dream? What is the Cambodian dream that is shared by all Cambodians, including Cambodians living overseas?
No doubt, it is crucial that all Cambodian people unite under a common vision and share one overarching dream. A dream that gives hope and inspiration. A dream that empowers. A dream that enriches the soul. A dream that lasts more than a generation. A dream that each and every Cambodian can be proud of. A dream that provides all Cambodians with passion and perseverance to overcome difficult circumstances and challenges. A dream that sharpens the inner sense, that changes hearts, and that strengthens courage.
Moving forward, all stakeholders including the government, political elites, tycoons, civil society groups, scholars, professionals, teachers, students, youth, and all Cambodians must work together as one to move Cambodia forward.
The future of Cambodia is in the hands of Cambodians, no one else. The future of Cambodia depends on Cambodians, especially the Cambodian youth who will become the engine of the country's economic growth and social development. These young Cambodians must have the courage, fortitude, patriotism, optimism, agency, activism and above all be set for heroic sacrifice to effect change and bring about positive development in their society and community.
In short, Cambodia and the Cambodian people must determine the Cambodian dream, keep it alive, and collaboratively work toward achieving it.
Kimkong Heng is a co-founder and co-editor of Cambodian Education Forum. He was awarded the Australia Awards Scholarship and is currently pursuing a PhD degree in education at the University of Queensland, Australia. All views expressed are his own.
Related Articles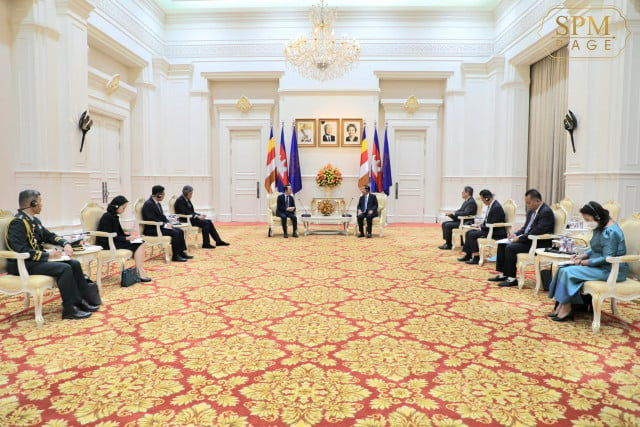 February 21, 2023 11:55 AM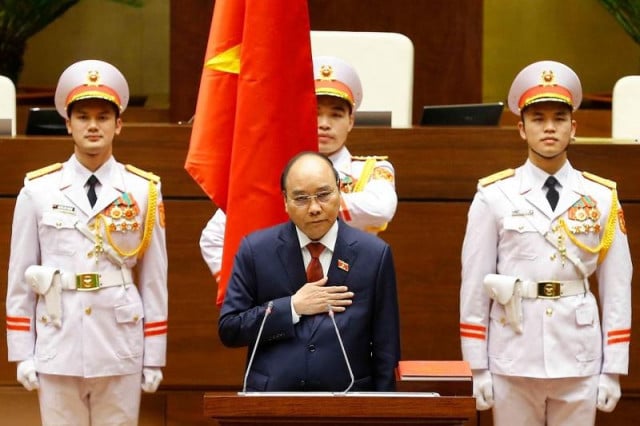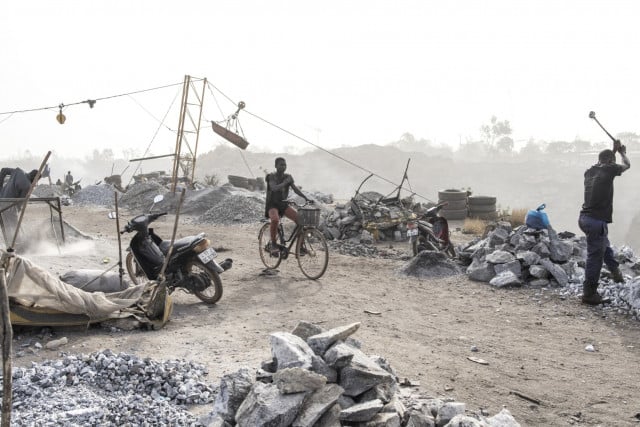 September 12, 2022 2:15 PM