Wildlife Trapping Up More Than 20% in 2021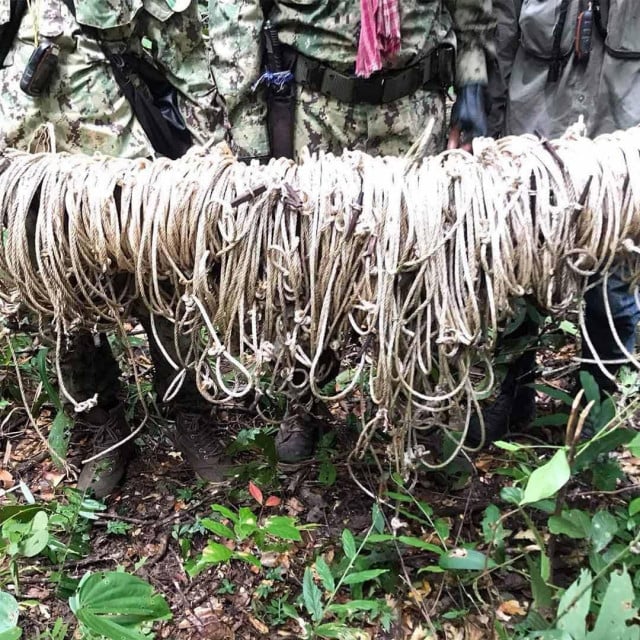 Illegal hunters threaten endangered species
PHNOM PENH--The Environment Ministry removed more than 60,000 traps and confiscated 758 firearms from nature reserves last year.
Ministry spokesperson Net Pheaktra said on Wednesday that the removal of wildlife traps had increased by more than 20 percent on the figure for 2020.
He said traps, including electric shock devices, were a threat to all kinds of wildlife.
Millions of traps were known to be placed in protected areas in Vietnam, Cambodia, Laos, Indonesia and Malaysia, he added.
"The most threatening factor for wildlife is traps," Pheaktra said. "Trapping materials are available in the markets and are cheap. The number of traps is estimated to have increased. In Asia, more than 12 million traps have been put in protected areas."
Pheaktra said many wild animals had been rescued on the spot and released back into the wild and that officials had handed injured or unhealthy wildlife to veterinary officials for care before releasing them back into the wild.
"Park rangers are not only patrolling to prevent crime, destruction of natural resources, deforestation but also looking for traps and removing them, as well as destroying traps to save wildlife," he said.
Rangers also confiscated 758 firearms in 2021. The rise of recycled guns is one of the biggest threats to endangered wildlife, Pheaktra said.
He called for an end to hunting and trapping animals and said especially that people should not eat or trade in wildlife.
Related Articles