Work Hard: Catherine Chan of Urban Hub Explains Her Methods for Success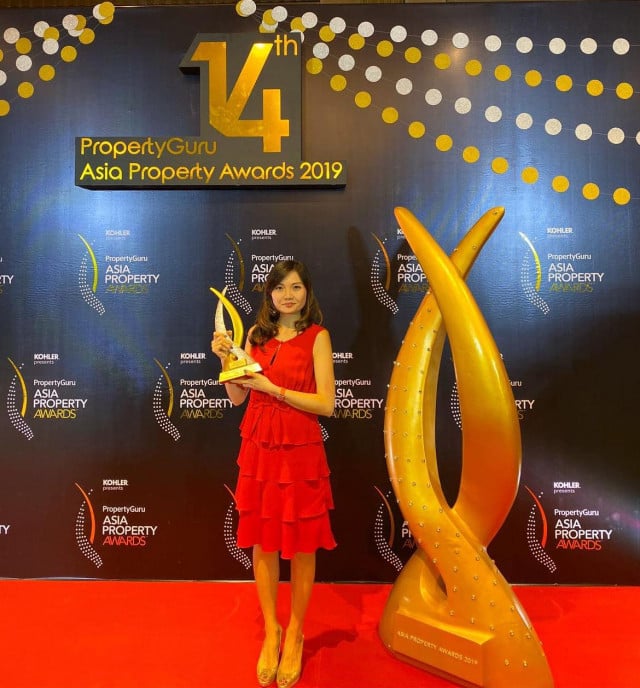 Him Imrorn
September 18, 2020 11:10 AM
Cambodia's development has seen a gradual shift away from the stereotypical gender roles, but even for successful entrepreneurs, gender inequality remains a challenge. Catherine Chan earned her degree in Accounting and Finance at the London School of Economics and Political Science, but since then has gone on to become a real estate mogul, currently serving as Urban Hub's executive director. She sat down with Cambodianess to explain how the pandemic has affected Cambodia's real estate and the challenges she faced due to gender stereotypes.
Him Imrorn: Born into wealth, you could have spent your time enjoying a relaxed career, but what made you decide to become an entrepreneur?
Catherine Chan: Growing up I was always inspired by my father's experience. He always told me fascinating stories in his business and I always wanted to be part of it and make it more successful and contribute more to society. Since I was young, I already knew that I wanted to follow my father's path and want to build more for the world.
My family owns Goldfame Group, a multi-national company investing in various sectors including garment manufacturing and real estate. We have invested in Cambodia for the last 24 years. Back in 1996, Cambodia was not like what is now. When we did not have the auto-knitting machines, we had over 100,000 employees just in Cambodia. I see a lot of opportunities in this country and young talented people in Cambodia. We are now in the top five global sweaters manufacturers, supplying millions of sweaters for the world's biggest brands including Zara, Superdry, C&A, Marks & Spencer and Uniqlo, etc.
We are also behind the award-winning modern condominium development, Urban Village which in the last two years has become the country's best-selling project and the city's biggest creative hub Factory Phnom Penh. Our project was the first Cambodian development project representing Cambodia to win the Best Condo Development in Asia.
Him Imrorn: Before reaching the position of executive director at a company responsible for more than 10,000 jobs, you have encountered challenges—can you talk us through how you overcame them and kept your business afloat?
Catherine Chan: Despite being the daughter of Goldfame Group's boss with a bachelor's degree in Accounting and Finance from the London School of Economics and Political Science, one of the world's top universities in England, I didn't start as the group's executive director. I worked really hard to get where I am right now.
In 2010, when I told my friends that I was going to Cambodia, I remember they were all so shocked and asked me why I was going to a country that is so much different from Hong Kong. I was a blank paper in the garment business from start, despite my education being higher than the other colleagues, I started off as a junior merchandiser. I tried to learn every part of the business as I had no experience. I know my ultimate goal is to manage the whole company in the end. I must see every part of the business.
I am a true believer in hard work and dedication. I always started early and was the last one to leave the office. It paid off. A few years later, I became the commercial director of the company who handled clientele-related issues and the design department in Spain.
I see this as a potential business opportunity. Coincidentally, my family owns a large area of land in Phnom Penh. Months later, after getting inspiration from different developments around the world. I gathered a team and decided to design the never-before-seen project on that plot of land in a good location with two main accesses, the National Road 2 and Samdech Hun Sen Boulevard leading to the new Phnom Penh International Airport.


Our ultimate goal is to create a unique project that can provide a new way of modern living and experience, where the residents can "Work, Live and Play" easily, freely and comfortably in one complex.
We designed Urban Village, a mixed-use development consisting of offices, retail and modern condominiums on a total constructed area of over 760,000 sqm. I have never thought of the project becoming the Best Condo in Cambodia and in Asia, but it did. Within one and a half years we have sold approximately 2,000 units.
In just over two years, we have received more than 10 awards in the Asia PropertyGuru Property Awards. We are also the first development representing Cambodia at the Best of the Best Awards.
Urban Village is adjacent to Factory Phnom Penh, an old factory revitalized Creative Hub, which is now the largest international creative hub in Southeast Asia. Factory Phnom Penh hosts the largest co-working space, the biggest art gallery, an international school, an event space, a banquet hall, a Brazilian gym, a cafeteria, restaurants, pop up stores, sports facilities, retail outlets, a photo studio, a kid's playground, a skateboarding park, soccer fields, a library and a German hand-crafted beer brewery.
My team and I created Factory Phnom Penh with a vision to provide passionate people the opportunities to build what they have, to create their careers and make their dreams come true.
The creativity and uniqueness of Factory Phnom Penh have attracted the attention of the media. We received so much press presence particularly on innovation which has earned us the Telly Bronze Awards.
Him Imrorn: Cambodia's real estate sector has been also affected by the ongoing pandemic, and the future of this sector can be uncertain and gloomy. Taking this into consideration and also as a real estate developer in the country, how do you see the future of Cambodia's real estate development?
Catherine Chan: In general, the global economy is affected by COVID-19, not just this sector in Cambodia. On the other hand, our project Urban Village is not really affected by this ongoing pandemic because our buyers always represent the real demand buyers.
The Cambodian real estate development is in fact going on well, especially compared to other countries nearby. If you see the recovery rate of the country, you will know which country is best. This is all happening because of the government's efforts to put in place some effective measures. Likewise we have flexible and relaxed policies on foreign investment, making Cambodia the most favorable destination for foreign investor, for example there is no restriction to transfer money from Cambodia to other countries. Also Cambodia has a dollarized economy making it one of the safest countries to invest.
Him Imrorn: Back to being a businessperson. Based on your observations, what are the common mistakes other female entrepreneurs might make?
Catherine Chan: No pain, no gain and there is no shortcut towards success. I think a lot of people gave up when they faced challenges or they didn't have a clear goal before they started or some people didn't want to build or earn their success for scratch. I have so many people doubting me to lead a multi-million company in male-dominated industries because I am a woman. Being physically smaller doesn't mean that we are in fact weaker intellectually. Frankly, I do not see myself as a brilliant person, but I believe hard work pays off. People work eight hours a day. I work for 12 to 18 hours. Time is valuable. I grasp every minute of it to learn. It makes me happy when I do something that creates positivity in the world. I am proud to establish a platform for others to build up their careers like myself. Hundreds of startup companies are currently operating in our Factory Phnom Penh's co-working space.
Him Imrorn: As one of the prominent business magnates of Cambodia, what characteristics do you think all people, especially women, need to acquire if they want to shape their lives in the entrepreneurial field?
Catherine Chan: Do not wait for people to find you opportunities, find yourself opportunities and work hard. Learn every day and enrich yourself. No matter what position you are in, do your best. Never stop learning.
Him Imrorn: Is there anything you want to share with Cambodian women who aspire to get involved or have already been in this field?
Catherine Chan: I hope my story will inspire all women in the world to dream big and work hard towards their goals and don't let other people's perceived opinions of you get in the way of your journey towards success.
Related Articles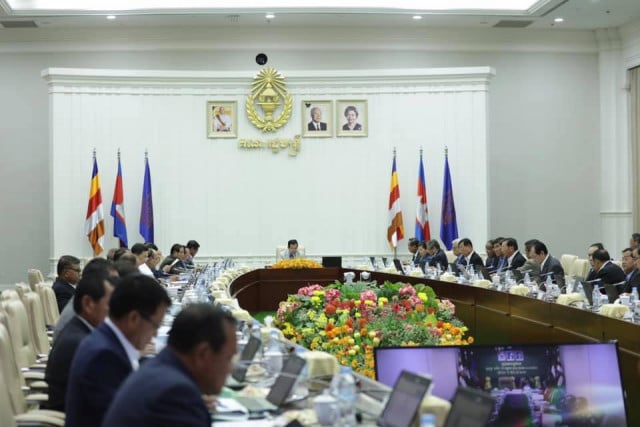 September 1, 2019 3:12 AM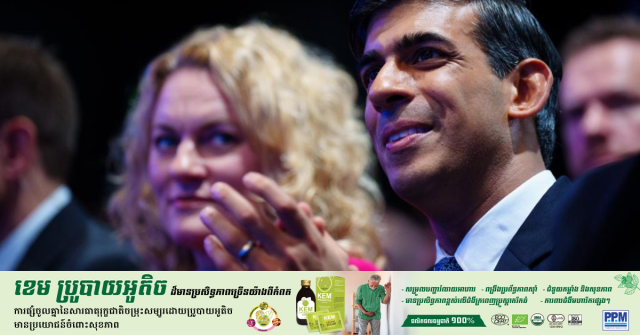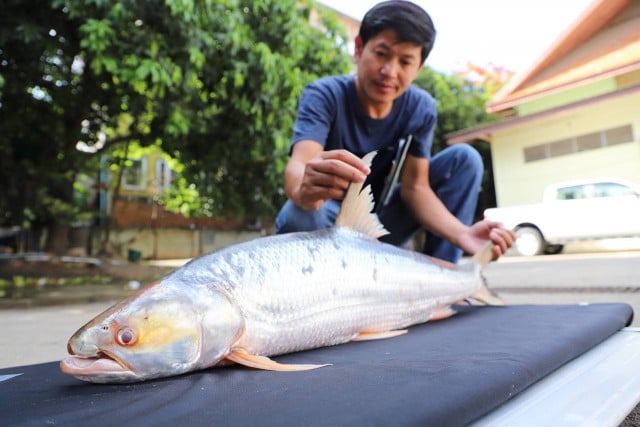 September 23, 2022 11:19 AM